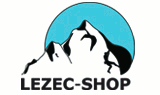 Osp & Mišja peč
Kniha "Bohatýrské časy"
P.R.A.C.H.T.E.L. - život na niti


Bouldering Session V (14.05)
Bouldering Session VI (11.06)
Bouldering Session VII (03.09)



Cesty:
1.Ondra 13863
2."Fido" 11000
3.Fajkoš 10941


Bouldry:
1.Stráník 10856
2.Jungling 10475
3.Stráník 10450


Hory:
1.Kratochvíl 8583
2.Coubal 7919
3.Coubalová 5465


European Youth Cup, ITA (11.08)
World Cup, Imst (AUT) (10.08)
European Youth Cup (04.08)




Contact

Need info on Slovakia Tatras
13.03.2006
If anyone knows any web sites, guides books, where to buy guide books (prague?). best area for sport/trad climibng in the tatras. places to camp. Basicly any info you have on climbing in the Tatras.
Thanks,
Ryan
mookeystains17@a
---
Climbing In Indian Himalaya
26.02.2006
Here is what we are doing this July and August!!!

Himachal Pradesh Expedition 2006


PEAKS TO BE CLIMBED:

1- MANIRANG 6593M

2- SAPONANG 5836M

3-
---
sleeping bags
13.02.2006
can you lease give me an advice about sleeping bags? Which one is the best for winter conditions...Rockempire Extrem, Rockempire polar, Treksport trekker down or Bigpack Logan extreme...or Prima trek??? I can not decide because I have no experience with C
&nbsp
Re: sleeping bags
14.02.2006
I have only experience with Rockempire Polar. I bought it as all round year sleeping bag. It is much
---
bouldering in czechia
24.01.2006
im going to czech republic (north moravia, east & west bohemia)for a month in april, where can i find good bouldering areas and information about them? i will also do some easy climbing
&nbsp
Re: bouldering in czechia
24.01.2006
The best new area in west Bohemia is Petrohrad, search here in czechclimbing.com for beta. In Morava
&nbsp
&nbsp
Re: bouldering in czechia
10.02.2006
Hi there

Can you help, I am looking to get started in rock climbing/Mountain Climbing
&nbsp
&nbsp
&nbsp
Re: bouldering in czechia
14.02.2006
Hi Alex, it is now probably the best to join some Prague climbing gym. I can recommend Ruzyne. Look
---
Book to buy
17.01.2006
Hi, I´m looking for the book yosemite climbers, can you give me some advice where I could buy it?
Thanks a lot, Martin
&nbsp
Re: Book to buy
24.01.2006
Which one? In what language? Try google, amazon.com or?
---
bouldering on Petrin Hill
11.11.2005
Does anyone know if this is legal? Are there established routes? Are there any other areas in the city? Anybody looking for a weekday climbing partner?
Thanks
cory
&nbsp
&nbsp
Re: bouldering on Petrin Hill
03.12.2005
yes, Andy is right. I have climbed there for 20 years and have not noticed any regulation. Only some
---
Cho Oyu Expedition 2006
28.09.2005
Hello,

We have fixed departure trip to Cho Oyu Expedition spring/autumn 2006. Interest climbing can be join with our group and climb Cho Oyu 2006. more info. please write us mail or visit our home page. You will know all infomation as you w
&nbsp
Re: Cho Oyu Expedition 2006
05.02.2006
Hallo from Austria.
In autum 2006 I want to climb on Cho Oyu from Tibet.Please send me all in
---
Partner for Oct 1-2
22.09.2005
Hi, I'm going to be in Prague this Sunday and would love to find someone who wants to go climbing in one of the Sandstone tower areas the first weekend of October. Or if someone can recommend a place I could go and maybe find partners or good boulde
---
climbing holds
06.09.2005
I plan to build a private boulder room. Are there any sources for cheap and high quality climbing holds?
&nbsp
Re: climbing holds
11.11.2005
Hello
Years ago when I built my first wall I built a variety of wooden holds for my wall. Wit
---
Good brands?
28.08.2005
Hi!

I´m about to open a mountaineering store in Sweden. I am now looking for low-price, high- quality products all over the world.

What brands are the best in your country? I am interested in gore-tex xcr pants and jackets b
&nbsp
Re: Good brands?
29.08.2005
It seems that textiles are expesive here in the CZ, but I can say that for rock shoes, Rock Pillars
---
<<<
2
3
4
5
6
7
8
9
10
11
12
13
14
15
16
17
18
>>>
---
Reklama:
Lezec.cz je hlavním mediálním partnerem ČHS na internetu
Instructions:
Photo of the day: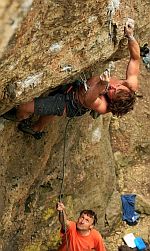 Routes:
New in discussion:
Latest comments:
Hot:
New in advertising:
UKClimbing.com News
- VIDEO: New E8 at Kilnsey for Nik Jennings
- Woods & Robinson repeat The Ice Knife, ~8C + VIDEO
- Nuptse, Everest and Lhotse for Cool and Gylgen
- Thieves Target Cars on Dartmoor
- VIDEO: Jan Hojer training (BEAST 2.0)
- VIDEO: Kevin Lopata, Le surplomb de la mée assis, ~8B+
- Fri Night Double Bill - James Pearson and 'The Dog'!
- 8b for Peter Dawson (14) and 8b+ for Luke Dawson (16)
- REPORT: Bouldering World Cup Slovenia
- North Wales Area Report: March - April 2013
- Hamer Brothers climb E8s at Nesscliffe and More
- Entlinge, ~8B+, by Nalle Hukkataival
- Quick repeat of Pantera, 9a, by Megos
- Peregrines Nesting in Avon Gorge
- BIG Day at Wimberry - Whittaker, Randall, Lee - E10?