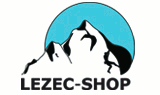 Osp & Mišja peč
Kniha "Bohatýrské časy"
P.R.A.C.H.T.E.L. - život na niti


Bouldering Session V (14.05)
Bouldering Session VI (11.06)
Bouldering Session VII (03.09)



Cesty:
1.Ondra 13863
2."Fido" 11000
3.Fajkoš 10941


Bouldry:
1.Stráník 10856
2.Jungling 10475
3.Stráník 10450


Hory:
1.Kratochvíl 8583
2.Coubal 7919
3.Coubalová 5465


European Youth Cup, ITA (11.08)
World Cup, Imst (AUT) (10.08)
European Youth Cup (04.08)




Contact

Where to climb with a child ?
25.07.2005
Dear all,

We discovered recently this website that is really interesting to schedule a trip in Czech republic. However, I have a little question : we are leaving soon (at the end of the week, from France) with our little boy (soon 2-years o
&nbsp
&nbsp
&nbsp
&nbsp
&nbsp
Re: Where to climb with a child ?
26.07.2005
We are using UIAA system for most of our crags (not for sand in prachov, adrspach, etc). Sometimes t
&nbsp
&nbsp
&nbsp
&nbsp
&nbsp
&nbsp
&nbsp
&nbsp
&nbsp
&nbsp
Re: Where to climb with a child ?
28.07.2005
Hi, in principle we are leaving tomorrow, will do a stop a few days in the Frankenjura and then will
---
Moving to Czech and must climb
16.07.2005
I've recently added mountaineering to my climbing interests while living in Colorado, but really enjoy traditional and sport climbing. I'll have a car when I move to Czech as well. So far I have only been to Suche Skaly, but would prefer going to some gra
---
Looking for climbing partner.
10.07.2005
I'm an American girl visiting Prague until at least the end of July. I'm looking for someone to climb with, either outdoors or at the gym. Email me if you are interested in meeting up to do some climbing. Cheers.
---
bouldering in czech
26.06.2005
Hi!

I'm going to spend next autumn semester as an exchange student in Prague and I would like to have some information beforehand about bouldering places particularly near Prague and indoor places for a winter. Feel free to post here!
&nbsp
Re: bouldering in czech
01.07.2005
What does it mean "close" to Prague? We have great places all around /about 100km from tow
&nbsp
Re: bouldering in czech
25.08.2005
Plus late Autumn starts a real bouldering season at Petrohrad. Never been there? Angels are weeping
---
Climb Czech
20.06.2005
Hi! Can anybody help me as to know where I can find precise information about rock climbing in the Czech republic. I will be there at the end of July, beginning August.

I am from Canada. I would like to know how long the routes
&nbsp
Re: Climb Czech
06.07.2005
hello!!
I can see that you will be in pragha at the end of july and first of august, I am a s
---
climber
24.04.2005
hello, i am french, 23 years, I will go to czech for see my sister between 01 may to 10 may 2005. I look for friend climber during this time for climb, boulder, rope...

ciao


---
summer czech climbing
18.04.2005
I´m thinking about pass two weeks the next august month climbing in czech. It´s early yet, but probably somebody spanish friends will go with me. My level it´s around 7a. I´m a spanish boy. I´m 33 years old. I´ve car. Would do you like climbing with me? I
---
---
Climbing partner
09.04.2005
American guy living in prague looking for someone to go climb with, email
&nbsp
Re: Climbing partner
22.05.2005
hey, I'll be in Prague for at least all of June if not longer. You up for some weekend camping/climb
---
Climbing in Pavlovské Vrchy area
30.03.2005
Can anybody give me some informationes (english or german)about climbing in Pavlovské Vrchy area near Mikulov please. (topos, internet links, guide books).
My mail: wo.hauger@gmxpro.at
Thank you very much for your help.
Wolf
---
<<<
2
3
4
5
6
7
8
9
10
11
12
13
14
15
16
17
18
>>>
---
Reklama:
Lezec.cz je hlavním mediálním partnerem ČHS na internetu
Instructions:
Photo of the day: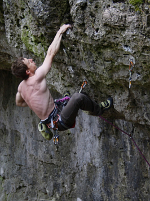 Routes:
New in discussion:
Latest comments:
Hot:
New in advertising:
UKClimbing.com News
- Steve McClure Climbs New 9a/+ Link-up
- VIDEO: New E8 at Kilnsey for Nik Jennings
- UPDATED/VIDEO:Woods & Robinson repeat The Ice Knife, ~8C + VIDEO
- Nuptse, Everest and Lhotse for Cool and Gylgen
- Thieves Target Cars on Dartmoor
- VIDEO: Jan Hojer training (BEAST 2.0)
- VIDEO: Kevin Lopata, Le surplomb de la mée assis, ~8B+
- Fri Night Double Bill - James Pearson and 'The Dog'!
- 8b for Peter Dawson (14) and 8b+ for Luke Dawson (16)
- REPORT: Bouldering World Cup Slovenia
- North Wales Area Report: March - April 2013
- Hamer Brothers climb E8s at Nesscliffe and More
- Entlinge, ~8B+, by Nalle Hukkataival
- Quick repeat of Pantera, 9a, by Megos
- Peregrines Nesting in Avon Gorge