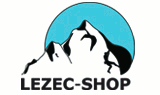 Prachovské skály - vyšel nový lezecký průvodce
Sport climbing in Arco - nový průvodce na skalky v Arcu
The Push: příběh Tommyho Caldwella


TŘÍSCUP 2018- finále bouldrového kolotoče (30.03)
EP mládeže Voiron (07.04)
SP Meiringen (13.04)



Cesty:
10.Reich 11029
11."Fido" 10950
12.Mrázek 10672


Bouldry:
10.Volf 10175
11.Štefánek 10153
12.Budinsky 10150


Hory:
10.Tichý 3298
11.Brzobohatý 3288
12.Otto 3243


MČR v ledolezení na rychlost – Vírský cepín 2018 (10.03)
SP a ME ledolezení (02.03)
SP ledolezení Jižní Korea (09.02)




Contact

Climbing partner Prague
24.04.2016
Hi

I m looking for a regular partner to climb in Prague, I usually go in Holesovice or Big Wall, but always open.

See you
&nbsp
Re: Climbing partner Prague
14.08.2016
Hey there - I am in prague for 3 days until August 17 and looking for someone to show me the local s
&nbsp
Re: Climbing partner Prague
22.08.2016
Hi I have just come to Prague for work.I am mountaineer (not a big expense) and do climbing.I have v
---
drytooling in CZ
16.04.2016
Hi,

Does anyone know if there are any drytooling routes in CZ? Or any guide books etc that might list them. Anyone interested in drytooling?

Cheers,

Tony
&nbsp
Re: drytooling in CZ
08.10.2016
hi, if You find same information about DT climbing in CZ please contact me via email
kepilo2
---
Climbing in Petrohrad
31.03.2016
Hello,

I was hoping someone could help. I would like to go bouldering to Petrohrad next week end or the one after but I don't have a driving licence. Is there any bus or trains going there from Prague?

Many thanks!
&nbsp
Re: Climbing in Petrohrad
11.04.2016
Have you get anybody? Here is may email standa@lezec.cz, if you would like still to boulder there.
---
Looking for new friends, travel and sport buddies
31.01.2016
Hi there,

I have moved to Prague 4 months ago and I'm looking for new friends, travel and sports buddies. If you are interested in meeting new people email me at aggie231@seznam.cz

Thanks
Agata
---
Moving to Ceske Budejovice
28.01.2016
Hello all,

i will be arriving to Ceske Budejovice in september, and I would like to know how is climbing there? Are there indoor gyms? What about rock? Should I take my equipment with me? Is there anyone willing to be my partner?


---
Looking for climbing partner in Brno
12.07.2015
Hello,

I am looking for a serious climbing partner in Brno, 2-3 times per week, after 18:30pm. Any climbing gym is fine with me. I can not climb above 6 UIAA grade and I can speak only English.

---
Mr.
11.06.2015
Hey, I am going to be passing through the Czech Republic soon. I am going to be near Panský les/Humpolec. I saw there was a bouldering area right near there and was thinking about maybe staying the night in Leština, Věž so that I can walk to the area sinc
---
---
Climbing community
31.05.2015
Hello there.
Myself and my girlfriend will be visiting the Czech Republic in a couple of weeks and were looking for some tips on where to go? Also wondering if there are any open climbing communities or anyone friendly who will be ok with couple co
---
Moving to Ceske Budejovice
15.05.2015
Hello all,
I will be soon moving to Ceske Budejovice for 4 years and I would like to know what are the climbing options both in the city and the area.
Unfortunately I don't speak Czech. I'm also looking for partners who would like to regular
---
<<<
2
3
4
5
6
7
8
9
10
11
12
13
14
15
16
17
18
19
20
21
22
>>>
Climbing partner Prague
Hi

I m looking for a regular partner to climb in Prague, I usually go in Holesovice or Big Wall, but always open.

See you
Yann
21:46:54 24.04.2016
reply
&nbsp
Re: Climbing partner Prague
Hey there - I am in prague for 3 days until August 17 and looking for someone to show me the local scene. I have no gear, but loads of smiles and energy. We could boulder, gym climb, trad, sport of you have extra gear. I am open for anything I just want to get out!

Email me: b_mikulas@yahoo.com

Cheers

bobby

Bobby
09:35:12 14.08.2016
reply
&nbsp
Re: Climbing partner Prague
Hi I have just come to Prague for work.I am mountaineer (not a big expense) and do climbing.I have visited cl. gym in my city.
Looking for some partner in Prague to climb together in gym and rocks.


Dima
07:02:17 22.08.2016
reply
---
Reklama:
Lezec.cz je hlavním mediálním partnerem ČHS na internetu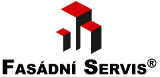 Fasádní Servis® hledá spolupracovníky do týmu pro Čechy a Moravu.
Photo of the day: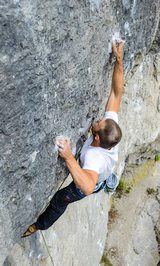 Routes:
New in discussion:
Latest comments:
Hot:
New in advertising:
Cestovní pojištění
na lezecké zájezdy:

Instructions:
UKClimbing.com News
- INTERVIEW: Steve McClure on Rainman 9b
- NEWSFLASH: Britain's First 9b by Steve McClure
- NEWS: Nathan Phillips flashes Font 8B
- NEWS: Alex Honnold free solos Freerider, El Capitan
- FRI NIGHT VID: Free Climbing on Baffin Island
- NEWS: Requiem E8 6b by Peter Kamitses
- NEWS: Hard boulders in South Africa for Mina Leslie-Wujastyk
- NEWS: Dead Meadow, ~8B, by Alex Puccio
- NEWS: New Aiguille du Midi Mixed Route by Jeff Mercier & Co
- NEWS: Orrin Coley climbs new 8B+ at Forest Rock
- NEWS: Marcus Scotney & Carol Morgan Win Berghaus Dragon's Back Race
- NEWS: David Fitzgerald - Voyager Sit 8B+
- NEWS: Bronze for Emily Phillips in European Youth Cup (B)
- Carinthian Dreams, 3rd ~8C in 11 days by Christof Rauch
- The Big Issue E9 6c by Ali Kennedy