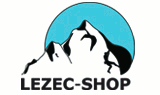 Vychází nové vydání knihy Julia Kugyho: Ze života horolezce
Nové průvodce světových oblastí
Vychází nová kniha Máry Holečka o Gasherbrumu I.


Makak boulder kolotoč (18.01)
SP v ledolezení Čína (18.01)
SP v ledolezení Švýcarsko (24.01)



Cesty:
6.Jeliga 11322
7.Vlk 11184
8.Šindel 11119


Bouldry:
6.Břicháček 10650
7.Jedlička 10575
8.Švec 10475


Hory:
28.Kočvara 1894
29.Kubalová 1888
30.Bernard 1840


EP v ledolezení Slovensko (08.12)
MMČR v boulderingu (07.12)
EP v ledolezení Slovinsko (01.12)




Contact

Partner in Prague
06.07.2017
Hello I will be in Prague July 20 for one week. I would like to climb outdoors for several days. I am willing to travel / camp to any area to experience a few of climbing in Czech. Or go bouldering too. I am looking for a partner.
---
Petrohrad first timer
30.06.2017
Hi,

my name is Karolis and I will be visiting Prague/Petrohrad/Pilsen, mainly for bouldering in the Petrohrad region.

Right now we've found a place to stay in Autocamp Jesenice, but we still need a guidebook and crashmats/cr
&nbsp
Re: Petrohrad first timer
02.05.2018
Hi there,
I am going to be in the same situation as you. Did you end up finding a pad or wha
---
Sport Climbing in Srbsko
26.05.2017
I'm traveling to Prague in the summer and want to do some rock climbing. I'm having a hard time sorting out the information I'm finding. It appears that Srbsko may have some good sport climbing available. Is this true? Any better p
&nbsp
Re: Sport Climbing in Srbsko
30.05.2017
Hi, yes, Srbsko is more or less sport area. Another near main sport areas are: Roviste: http://www.c
---
looking for climber
19.04.2017
Hi climbers, I'm french and i'm going to stay 2 mouths in Praha about the next week. I don't know the CR so I looking for some climbers who can show me the cliffs. I practice all style. I would like discover the differents parts of this country so even if
---
Partner in Brno
26.02.2017
Hello! I'm moving to Brno next week and I'm looking for a climbing partner there for the weekends. If anyone is in the same situation, please contact me
&nbsp
Re: Partner in Brno
01.11.2017
Hi, same situation here I just moved to Brno. Still looking for a partner or have a squad I can join
---
Looking for climbers for a student shoot
27.01.2017
Hi,
I'm a student at the Prague Film School. I need to shoot a mountaineer climbing for a project. If anyone is interested, please email me on farzeen.91@gmail.com for more details.
Thanks,
Farzeen Khan

---
Bouldering and sport climbing partner
07.10.2016
Hi, my name is Phi. I'll be in Prague for two weeks (11-24 of October) and would love to do some bouldering and sport climbing around Czech. I have some sport gears with me. I can follow on trad routes too. So if you're looking for a partner, send m
---
looking for partner in Olomouc
21.09.2016
Ahoj! I'm in Olomouc for Erasmus and I'm looking for a climbing partner. My email: iker_46_9@hotmail.com See you!
---
Looking for partners
18.09.2016
Hi, I'm french (I dont speak Czech..) and I'm in hradec Králové for this year and I lokk for a partner ! Contact me on my email. Thanks !
---
looking for contact or info
23.08.2016
Hi,

I'm looking for any info about czech route on Shivling (north face, climbed in 1987).

Especially pictures or climbing reports.

Does anybody have contact to authors (Branislav Adamec, Pavel Rajf, Jiri Svejd
---
<<<
2
3
4
5
6
7
8
9
10
11
12
13
14
15
16
17
18
19
20
21
22
23
24
>>>
Partner in Prague
Hello I will be in Prague July 20 for one week. I would like to climb outdoors for several days. I am willing to travel / camp to any area to experience a few of climbing in Czech. Or go bouldering too. I am looking for a partner.
k j t i g e r s @ g m a i l . c o m
04:05:58 06.07.2017
reply
---
Reklama:
Lezec.cz je hlavním mediálním partnerem ČHS na internetu
Photo of the day: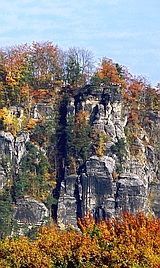 Routes:
New in discussion:
Latest comments:
Hot:
New in advertising:
Instructions:
UKClimbing.com News
- INTERVIEW: Steve McClure on Rainman 9b
- NEWSFLASH: Britain's First 9b by Steve McClure
- NEWS: Nathan Phillips flashes Font 8B
- NEWS: Alex Honnold free solos Freerider, El Capitan
- FRI NIGHT VID: Free Climbing on Baffin Island
- NEWS: Requiem E8 6b by Peter Kamitses
- NEWS: Hard boulders in South Africa for Mina Leslie-Wujastyk
- NEWS: Dead Meadow, ~8B, by Alex Puccio
- NEWS: New Aiguille du Midi Mixed Route by Jeff Mercier & Co
- NEWS: Orrin Coley climbs new 8B+ at Forest Rock
- NEWS: Marcus Scotney & Carol Morgan Win Berghaus Dragon's Back Race
- NEWS: David Fitzgerald - Voyager Sit 8B+
- NEWS: Bronze for Emily Phillips in European Youth Cup (B)
- Carinthian Dreams, 3rd ~8C in 11 days by Christof Rauch
- The Big Issue E9 6c by Ali Kennedy