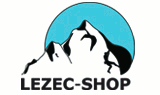 Vychází nové vydání knihy Julia Kugyho: Ze života horolezce
Nové průvodce světových oblastí
Vychází nová kniha Máry Holečka o Gasherbrumu I.


Makak boulder kolotoč (18.01)
SP v ledolezení Čína (18.01)
SP v ledolezení Švýcarsko (24.01)



Cesty:
6.Jeliga 11322
7.Vlk 11184
8.Šindel 11119


Bouldry:
6.Břicháček 10650
7.Jedlička 10575
8.Švec 10475


Hory:
28.Kočvara 1894
29.Kubalová 1888
30.Bernard 1840


EP v ledolezení Slovensko (08.12)
MMČR v boulderingu (07.12)
EP v ledolezení Slovinsko (01.12)




Contact

looking for an AR developer
15.10.2018
I'm looking for someone who is an experienced AR developer and would be willing to work on an interesting project. Please send me a note. Thanks, David
---
Climbing partner - Prague
02.09.2018
I recently moved to Prague and I am looking for a partner to climb regularly with. I started climbing again after an almost 3 years break. I have experience in sport climbing (6b+ outdoors) and multipitching. I am also interested in trad climbing (I have
---
Climbing partner wated for September 2018
22.08.2018
Hi, My name is Alona and I will be in Czech Republic on 8-9 September and 13-16 September. I want to climb outdoor and looking for a partner. My level is 6b. If you are interested, pls send me a message in WhatsApp +352 621 875512.
---
Rental for crashpad?!
25.07.2018
Hi everyone! We from the Netherlands are camping out at Bozanov near Bor, the boulder area.


We could not bring our crashpad but would like tp go and crush some boulders in Bor or Ostas,  do you know where we can rent a crashpad??

---
Outdoor climbing July/August 2018
17.07.2018
Hello,

Sadly, my lovely climbing partner got injured.
As a climbing addict, I'd be happy to climb with any of you during the following 3 or 4 weekends (20/21 July, 27/28 July, 4/5 August, possibly 11/12 August).
Locations near
---
Děčínský Sněžník
04.07.2018
Hello, I'm looking for a camp near Děčínský Sněžník, what do you recommend?
---
Climbing partner in Prague
28.04.2018
Hello everyone,

I'm in Prague four months now and i'm looking for a climbing partner for indoor or outdoor climbing!! Also, really interested in multipich if anyone has any idea where there is some!! I'm leading 6+ 7- and i'm always smiling
---
Moravske Skaly guide
23.04.2018
Hello guys!
I'm Katarzyna from Poland and I'm going to Czech Republic soon. I need this guide: http://www.moravskeskaly.cz/
but unfortunately, it's impossible to buy it by the Internet. :(
Do you know where can I buy this book? Or ma
---
Moravske Skaly guide
23.04.2018
Hello guys!
I'm Katarzyna from Poland and I'm going to Czech Republic soon. I need this guide: http://www.moravskeskaly.cz/
but unfortunately, it's impossible to buy it by the Internet. :(
Do you know where can I buy this book? Or ma
&nbsp
Re: Moravske Skaly guide
01.05.2018
Hi I have old Czech climbing guides for sale
Horolozecky pruvodcebCVICNE SKALY NA MORAVE Fer
---
Moravske Skaly guide
23.04.2018
Hello guys!
I'm Katarzyna from Poland and I'm going to Czech Republic soon. I need this guide: http://www.moravskeskaly.cz/
but unfortunately, it's impossible to buy it by the Internet. :(
Do you know where can I buy this book? Or ma
---
<<<
2
3
4
5
6
7
8
9
10
11
12
13
14
15
16
17
18
19
20
21
22
23
24
25
>>>
looking for an AR developer
I'm looking for someone who is an experienced AR developer and would be willing to work on an interesting project. Please send me a note. Thanks, David
david
11:32:53 15.10.2018
reply
---
Reklama:
Lezec.cz je hlavním mediálním partnerem ČHS na internetu
Photo of the day: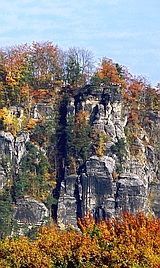 Routes:
New in discussion:
Latest comments:
Hot:
New in advertising:
Instructions:
UKClimbing.com News
- INTERVIEW: Steve McClure on Rainman 9b
- NEWSFLASH: Britain's First 9b by Steve McClure
- NEWS: Nathan Phillips flashes Font 8B
- NEWS: Alex Honnold free solos Freerider, El Capitan
- FRI NIGHT VID: Free Climbing on Baffin Island
- NEWS: Requiem E8 6b by Peter Kamitses
- NEWS: Hard boulders in South Africa for Mina Leslie-Wujastyk
- NEWS: Dead Meadow, ~8B, by Alex Puccio
- NEWS: New Aiguille du Midi Mixed Route by Jeff Mercier & Co
- NEWS: Orrin Coley climbs new 8B+ at Forest Rock
- NEWS: Marcus Scotney & Carol Morgan Win Berghaus Dragon's Back Race
- NEWS: David Fitzgerald - Voyager Sit 8B+
- NEWS: Bronze for Emily Phillips in European Youth Cup (B)
- Carinthian Dreams, 3rd ~8C in 11 days by Christof Rauch
- The Big Issue E9 6c by Ali Kennedy