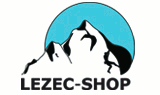 Prachovské skály - vyšel nový lezecký průvodce
Sport climbing in Arco - nový průvodce na skalky v Arcu
The Push: příběh Tommyho Caldwella


TŘÍSCUP 2018- finále bouldrového kolotoče (30.03)
EP mládeže Voiron (07.04)
SP Meiringen (13.04)



Cesty:
10.Reich 11029
11."Fido" 10950
12.Mrázek 10672


Bouldry:
10.Volf 10175
11.Štefánek 10153
12.Budinsky 10150


Hory:
10.Tichý 3298
11.Brzobohatý 3288
12.Otto 3243


MČR v ledolezení na rychlost – Vírský cepín 2018 (10.03)
SP a ME ledolezení (02.03)
SP ledolezení Jižní Korea (09.02)




Contact

Amálka
07.03.2012
Hi,

Does anyone have any experience of climbing at Amálka (N/W of Brno)?

If so, I would be ineterested to know what the routes/problems are like. There's no info in my guidebook or this site unfortunately.

Than
&nbsp
Re: Amálka
08.03.2012
http://www.lokalka.eu /index.php/ clanky/clanky- podle-roku/2005/ 152-amalka--480jsou
---
Amálka
07.03.2012
Hi,

Does anyone have any experience of climbing at Amálka (N/W of Brno)?

If so, I would be ineterested to know what the routes/problems are like. There's no info in my guidebook or this site unfortunately.

Than
---
Mr
06.02.2012
Hello all,
I was wondering if there had been a 2nd ascent of the Czech Chuck Dyno at Mlýnský vrch? If there has been, any suggested grade for it? Thanks.
&nbsp
Re: Mr
07.02.2012
Yes, I know at least Jirka did it.
http://www.rockstars.cz /lezec_videa.php?id =30&gid=
&nbsp
Re: Mr
07.02.2012
Hello, it is realy great dyno... I log it here on lezec.cz ... www.czechclimbing.com/cesta.php?key=6
&nbsp
&nbsp
Re: Mr
08.02.2012
Hi Jirka,
Yes I was wondering what grade people thought it was? Eg 8a+.
I Cant find
&nbsp
&nbsp
&nbsp
Re: Mr
10.02.2012
http://tinyurl.com/7h45psm

this is link to the lezec.cz databaze. Should take you str
&nbsp
&nbsp
&nbsp
&nbsp
Re: Mr
10.02.2012
Thats great, Im so happy people have tried it and like it! I think its an amazing dyno/jump! If any
&nbsp
&nbsp
&nbsp
&nbsp
&nbsp
Re: Mr
11.02.2012
just few from first day & some crippled videos.. this calls for pohoto session definattely... ;)
&nbsp
&nbsp
&nbsp
&nbsp
&nbsp
Re: Mr
11.02.2012
http://3x.cz/di-85Y4.jpg

wrong link before


---
Mr
04.02.2012
Hello,
I'm searching for a climbing partner to train with once-twice a week. I'm beginner but I planned to invest some time in it.
cheers!
L.
---
Repairing Climbing Shoes
17.01.2012
Cheerio to all Czech climbers,

I just was wondering, could you maybe recommend me any climbing shop / website which offers to repair climbing shoes? Basically its the fixing of the shoe soles.

Thanks in advance.
Jannn
---
looking for safe climbing routes
15.11.2011
Hello everyone, I'm looking for some information about well-equiped climbing routes near Prague. I gave a look at the maps on this website. I found some ways in Divoka Sarka and the descriptions are approximate and a little place I have not found exactly
---
Climbing near to Bouzov (west of Olomouc)
07.07.2011
I am coming to Czech rep. in the end of august (23. - 27.8.) to Bouzov Podoli and are looking for somebody who could take me climbing in the area. I am coming from Slovenia for a European Strawbale gathering. I would also appreciate a hint for some boulde
---
Azimuth Xtreme Challenge 2011
08.06.2011
Dear friends – Azimuth is proud to announce the launch of the first ever Azimuth Xtreme Challenge 2011 and you are invited to take part to try your hand at winning a cool $10,000 plus a $5,400 Azimuth Xtreme 1 watch!

Think you can hold onto
---
Azimuth Xtreme Challenge 2011
30.05.2011
Set in Ngee Ann City Civic Plaza in the heart of Orchard Road, we invite Singaporeans young and old, sporty or not, to try your hand at holding on to the Azimuth Xtreme Challenge wall as long as you can! If you succeed you will beat 100 other contes
---
Looking for sport areas on way to Poland
17.05.2011
Hi,

We are coming from Slovania/Austria heading to
Poland Krakow. We have about 1 week in the area.
This will be first week in August.

We are looking for a sport area on the way that has lots of lower grade cli
---
<<<
2
3
4
5
6
7
8
9
10
11
12
13
14
15
16
>>>
Amálka
Hi,

Does anyone have any experience of climbing at Amálka (N/W of Brno)?

If so, I would be ineterested to know what the routes/problems are like. There's no info in my guidebook or this site unfortunately.

Thanks.
Lee
11:19:48 07.03.2012
reply
&nbsp
Re: Amálka
http://www.lokalka.eu /index.php/ clanky/clanky- podle-roku/2005/ 152-amalka--480jsou
09:42:43 08.03.2012
reply
---
Reklama:
Lezec.cz je hlavním mediálním partnerem ČHS na internetu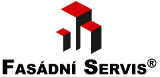 Fasádní Servis® hledá spolupracovníky do týmu pro Čechy a Moravu.
Photo of the day: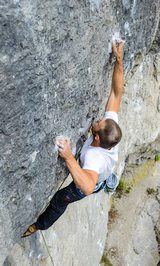 Routes:
New in discussion:
Latest comments:
Hot:
New in advertising:
Cestovní pojištění
na lezecké zájezdy:

Instructions:
UKClimbing.com News
- INTERVIEW: Steve McClure on Rainman 9b
- NEWSFLASH: Britain's First 9b by Steve McClure
- NEWS: Nathan Phillips flashes Font 8B
- NEWS: Alex Honnold free solos Freerider, El Capitan
- FRI NIGHT VID: Free Climbing on Baffin Island
- NEWS: Requiem E8 6b by Peter Kamitses
- NEWS: Hard boulders in South Africa for Mina Leslie-Wujastyk
- NEWS: Dead Meadow, ~8B, by Alex Puccio
- NEWS: New Aiguille du Midi Mixed Route by Jeff Mercier & Co
- NEWS: Orrin Coley climbs new 8B+ at Forest Rock
- NEWS: Marcus Scotney & Carol Morgan Win Berghaus Dragon's Back Race
- NEWS: David Fitzgerald - Voyager Sit 8B+
- NEWS: Bronze for Emily Phillips in European Youth Cup (B)
- Carinthian Dreams, 3rd ~8C in 11 days by Christof Rauch
- The Big Issue E9 6c by Ali Kennedy