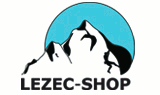 Osp & Mišja peč
Kniha "Bohatýrské časy"
P.R.A.C.H.T.E.L. - život na niti


Bouldering Session V (14.05)
Bouldering Session VI (11.06)
Bouldering Session VII (03.09)



Cesty:
1.Ondra 13863
2."Fido" 11000
3.Fajkoš 10941


Bouldry:
1.Stráník 10856
2.Jungling 10475
3.Stráník 10450


Hory:
1.Kratochvíl 8583
2.Coubal 7919
3.Coubalová 5465


European Youth Cup, ITA (11.08)
World Cup, Imst (AUT) (10.08)
European Youth Cup (04.08)




Contact

Ahoj Honzo, prosimte, ty jsi z Liberce? Mohl bys mi na sebe poslat meila? My totiz jeste s Daliborem M. taky chodime dost do Vesce a cistime bouldry a radi bychom to nejak zpracovali a treba i udelali pruvodce. Mysleli jsme, ze bouldry jeste nejsou nijak pojmenovane, ani klasa u nich poradne neni. Ale jak koukam, opak je pravdou;o) Tak bych se nejak rad poptal na par veci. Diky!
Zapsal: Ondra, 21:15:48 06.06.2010
Ahoj. Chtěl bych se zeptat, kdy budeš mít hotovýho průvodce na Divokou Šárku? Jde mi hlavně o ty bouldry na Padáku... Dík
Zapsal: Filip, 14:39:13 12.06.2011
TOPO už je zpracovaný a poslal sem to Valmarovi. Nebyl na to v poslední době moc čas a dostal sem se k tomu až teď.
Zapsal: , 21:53:38 09.10.2011
Zdravím Tě, Honzo, chci se zeptat, jestli je ještě možné koupit někde tvého průvodce na Havrana u Jitravy. Díky
Zapsal: Franta, 19:35:15 10.08.2012
---
Reklama:
Lezec.cz je hlavním mediálním partnerem ČHS na internetu
Instructions:
Photo of the day: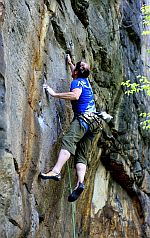 Routes:
New in discussion:
Latest comments:
Hot:
New in advertising:
UKClimbing.com News
- Steve McClure Climbs New 9a/+ Link-up
- VIDEO: New E8 at Kilnsey for Nik Jennings
- Woods & Robinson repeat The Ice Knife, ~8C + VIDEO
- Nuptse, Everest and Lhotse for Cool and Gylgen
- Thieves Target Cars on Dartmoor
- VIDEO: Jan Hojer training (BEAST 2.0)
- VIDEO: Kevin Lopata, Le surplomb de la mée assis, ~8B+
- Fri Night Double Bill - James Pearson and 'The Dog'!
- 8b for Peter Dawson (14) and 8b+ for Luke Dawson (16)
- REPORT: Bouldering World Cup Slovenia
- North Wales Area Report: March - April 2013
- Hamer Brothers climb E8s at Nesscliffe and More
- Entlinge, ~8B+, by Nalle Hukkataival
- Quick repeat of Pantera, 9a, by Megos
- Peregrines Nesting in Avon Gorge