Newbie at Czech Climbing? Start Here!
How to about Climbing in Czech

Getting Started with Czech climbing: where to climb in Czech, in Europe and around. How to climb and who climbs here - especially Czech Rock Stars. And how to use this site.
... full story
Krkavec 8B
A new boulder in High Tatra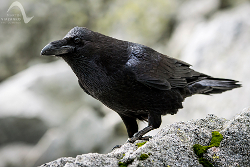 Adam Ondra climbed a new difficulty 8B named Krkavec, 8B boulder in Zlomisko valley in High Tatra last week. see the video ... full story
Adam's new hard route
Moravian Karst

Adam Ondra sent his old project in Moravian Karst and established a new grade in UIAA. ... full story

A new breathtaking movie from Norway trip of Adam Ondra is going to be ready soon. ... full story
World Championship in climbing, France
Czechs were 2nd and 3rd

Czech Libor Hroza was 2nd in speed and Adam Ondra in lead at the World Championship in sport climbing in France. ... full story

Bronze, silver and twice gold medal in Italian Pieve di Cadore.
... full story

Lynn Hill the best women climber was in Prague last week. An extensive interview with her is going to be here in few days. ... full story
Adam Ondra interview
By Peter Beal

I have interviewed a substantial number of important figures in contemporary climbing in my writing career. ... full story
The Wizard's Apprentice
a critical review

Several years ago I got the chance to interview Adam for an American climbing magazine. At the time his exploits were just becoming known to the world, but his talent was already well known in the Czech climbing community. ... full story
The Wizard´s Apprentice
Film on sale

A documentary movie about Adam Ondra´s way to the top of world´s sport climbing scene. ... full story

On Friday, September 4, 2015 the Arco Rock Legends will celebrate its 10th edition and assign the prestigious Salewa Rock Award and La Sportiva Competition Award during the Rock Master Festival and the World Youth Climbing Championships 2015. ... full story
Legendary Czech sandstone climber Bohumil Sykora died
Legendary Czech sandstone climber Bohumil Sykora died last week on 24th June in age of 83 years. ... full story
Petrohradske Padani international bouldering competition
24th-26th April 2015

This year´s annual of the international bouldering open air competition Petrohradske Padani in Petrohrad, western Bohemia, Czech Republic, takes place on 24th-26th April 2015. ... full story
Czechs did first ascent on Poincenot, Patagonia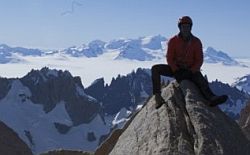 Czech mountaineers Jindrich Hudecek and Michal Brunner finished first ascent on Aguja Poincenot (3002 m) in Patagonia on February 2nd, 2015. The new route "Invisible Line" is 7a A1 hard and 400 m long. ... full story
Czech Championship in speed ice climbing 2015:
Milan Dvoracek and Lucie Hrozova win

Lucie Hrozova and Milan Dvoracek won the Czech Championship in speed ice climbing 2015, that took place on Saturday February 14th, on ice wall in Vir, CZ. ... full story

Ivan Sifra, Czech mountaineering personality, who was active also internationally, from East Bohemian town Lanskroun, died on Tuesday January 6th suddenly on a heart attack in almost 60 years age. ... full story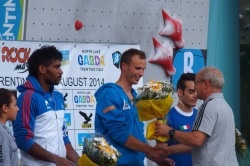 Arco Rock Legends Awards which took place in Arco, Italy on 29 August 2014 during the Rock Master Festival.
... full story
Results of the 31st International mountaineering film festival

Winners of the 31st International mountaineering film festival in Teplice nad Metuji (Adrspach), Nord East Bohemia, Czech Republic. ... full story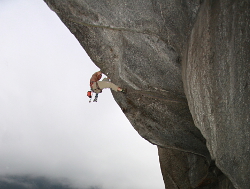 A roof crack called Turkey Crack in Italian Gardasee got also a Czech ascend. ... full story
Czech Radek Jaroš climbed K2 and has all 14 of 8000ms

Czech mountaineer Radek Jaroš climbed on Saturday July 27, 2014 on K2 (8 611 m). With this summit he has done all tops of Crown of Himalayas and is the 1st Czech and 15th person on the world who climbed all of 14 eightthousanders without oxygen concentrator. ... full story