Among already confirmed guest are mountaineers and climbers - Peter Habeler, Alex Huber and Roger Schäli.
The Festival will take place on November 22-25, 2012.
On the press conference of the festival organizers in Prague the Czech climbers and mountaineers presented also their climbing plans.
For example the Czech best climber
Adam Ondra
said:
"Now after final exam on the lyceum I would like climb for one year even I have been admitted to university. Now I plan travel to Norway, where I want climb in the famous caves there. And I tray some boulders there. The cameraman travels with me, so we are going to make some movie from the trip. I would like to do hard projects on rocks and also to set the new projects up. I do not have too much competition ambitions. But I would like go participate on the World Championship in climbing in the mid of September. And it is clear that rocks would not to give me optimal training, so I go there without nerves, just to try it. But who knows, may be it match to me, and perhaps some medal would come."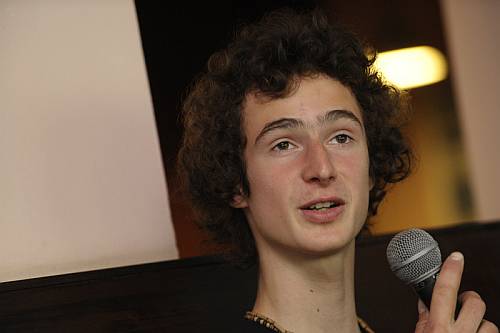 Adam Ondra