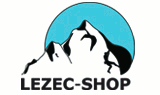 Novou knížku pro horolezce: Horolezecké povídání
Adam Ondra vydává další knihu
Hory byly jejich osudem


Tříscup 2020 (13.03)
Pivní boulderové závody - souboj dvojic (14.03)
Mistrovství Evropy (20.03)



Cesty:
10.Pelikán 11075
11.Nespoutaný 10984
12.Šofránko 10950


Bouldry:
10.Calda 10325
11.Novák 10300
12.Jedlička 10275


Hory:
11.Podráský 4610
12. 4570
13.Švihálek 4148


Kvalifikace na olympiádu (28.11)
SP v boulderingu Wujiang (CHN) (04.05)
SP v boulderingu Chongqing (CHN) (27.04)




Contact

| | |
| --- | --- |
| Adam Ondra sends hard multi-pitch routes in the Alps | Silbergeier 8b+ and more... |
Besides Abysse, 9a (in the news from Friday) Adam Ondra has entered into his diary here on CzechClimbing.com recently climbs of hard multi-pitch routes in Alps: Silbergeier 8b+ and Zub za zub 8b+ in Rätikon, the Alps region in Switzerland and Austria.
Silbergeier is one of the hardest multi-pitch routes in the world (200 m, first ascent Beat Kammerlander). The Czech Mountaineering Union granted Honorary appreciation last year to Ondra Benes for the 7th accent of the climb, who accompanied Adam during the ascent.
Adam Ondra climbed the route Silbergeier 8b+ in one day on 27th July 2007
.
Adam Ondra climbed the route Zub za zub 8b+ on 29th July 2007. The route was made by a Czech team of T.Sobotka, L.Mazl, O.Benes, M.Rosecky in 2004, they climbed it AF and graded as 9+ UIAA (7c+ French). They also got honorary appreciation 2004 from Czech union for the ascent. Adam wrote that he had redpointed the route in one day and suggested the difficulty of 8b+. Adam´s redpoint should be the 1st one. The route Zub za zub (Tooth for tooth) is 150 m, the pitches are: 7b+, 6c+, 8b+, 7a, (4). The route is in the Swiss Rätikon, sector Schweizereck, about 30 meters right from a big block in 1/3 of the wall. The route ends on the ledge under the broken small orange wall, it is possible to finish it to a small tower via a loose easy way about 4 UIAA.
What's more, during the last trip Adam climbed besides Abysse also other difficult sport routes, for example Hot Chili Beans Volcano 8b+ OS, and more.
check out his
Diary - Ondra Adam (dipsy)
The list of the mountains climbs:
Diary - Ondra Adam (dipsy)
---
Reklama:
Related stories:
---
Moncler Coats Women 6813 - $250.00 : Cheap Moncler Outlet Online
17:34:23 19.02.2020
<strong><a href="http://www.dondounemoncler.top/">moncler kids outlet</a></strong>
<br>
<strong><a href="http://www.dondounemoncler.top/">moncler womens jackets</a></strong>
<br>
crocheting, needlepoint, darning, or quilting, as well as other forms, provides a creative outlet for those who want to talk about beauty and / or meaning through their wrists and hands but are unable or unwilling to take some action via preparing, writing, or sculpture.It doesn't cost a lot to assemble the essential sewing items; the correct size small needles, thread, and clothing or background item really is all you need to begin.You can created a stitching basket eventually, if the hobby seriously takes hold.Learning how to make small, even stitches that maintenance torn seams or missing buttons is a valuable skill level.Depicting artwork on handkerchiefs, pillowcases, or other household merchandise makes a welcome antique for generations to come.<br />
<br />
<br />
If you're ready to give it a try, pick in place a beginner kit in your favorite art or textiles store.Choose a time when some others or responsibilities won't worry you.Then find a comfy spot as well as your labor of enjoy.Chances are that the day's worry will get rid of as you find yourself enjoying typically the creation of art who unfolds by means of each movement within your fingers.[b][url=http://www.dondounemoncler.top/]moncler sale[/url][/b]
| [b][url=http://www.dondounemoncler
y a h o o @ y a h o o . c o m
reply
---
Lezec.cz je hlavním mediálním partnerem ČHS na internetu
Photo of the day: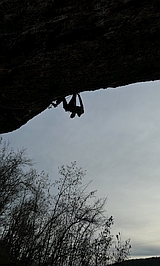 Routes:
New in discussion:
Latest comments:
Hot:
New in advertising:
Instructions:
...