Zuzana Hofmannova, one of the Czech best woman mountaineers died on July 31st, 2012 when she did not come back from the summit of Broad Peak, her 4th 8000 meters high mountain. The sad news was published on the expedition site:
vrcholeni.cz
Zuzana Hofmannova
, with girl name Zuzana Charvatova was born 1959. In 80s she climbed hard classic ascents in Alps and Caucasus In new millennium she moved to higher mountains:
Pik Lenina (7 134 m), Pamir, 2000
Chan Tengri (6 995 m), Tian-Shan, 2002
Pik Korzenevske (7 105 m), Pamir, 2003
Pik Kommunisma (7 495 m), Pamir, 2003
In 2004 she climbed on
Shisha Pangma (8013 m)
In 2006 she summited
Manaslu
,
in 2009 reached
Cho Oyu (8201 m)
In roce 2011 na
Spantik (7 027 m)
On July 31st, 2012 she summited
Broad Peak
, and then the same day on way down she died.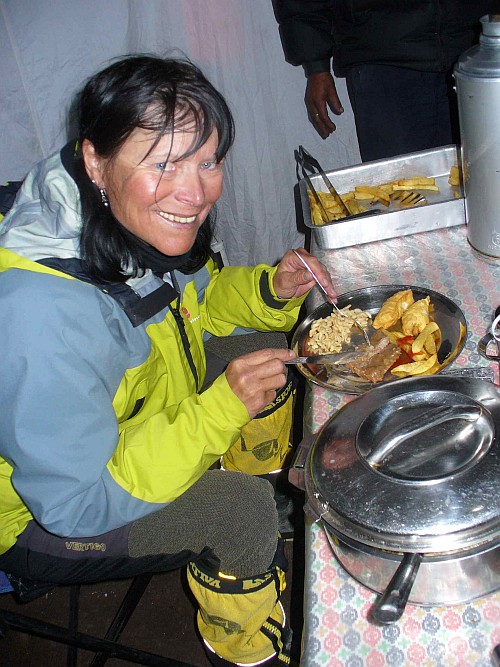 Zuzana after the summit of Cho Oyu, 2009