The Polish film Deklaracja nieśmiertelności (Declaration of Immortality) won the Grand Prize on International Mountaineering Film Festival 2012 in Teplice nad Metuji, CZ. The winners of the boulder Czech Cup were Stepan Stranik and Nelly Kudrova.
The festival is nicknamed Festak and the town of Teplice nad Metuji is resort for Adrspach Rocks, Northeast Bohemia, CZ.
The CZ film Piskari (Sandmen) got the People's choice award and also the Prize as the best documentary.
The prize of media partner website Lezec.cz/CzechClimbing.com was awarded to CZ film Sherpa Soda 2. More results further.
The podium results in the bouldering Czech Championship:
Men:
1. Stepan Stranik
2. Ondrej Nevelik
3. Roman Kucera
Women:
1. Nelly Kudrova
2. Zuzana Ulrichova
3. Petra Ruzickova
Full results from the bouldering competition for download:

MS ČR v boulderingu 2012
-
výsledky
Some photos from the Festival and the bypass program: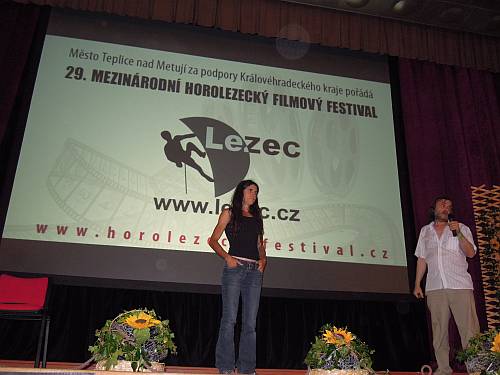 The guest from Catalonia Silvia Vidal had the lecture about bigwall soloing
photo Standa Holec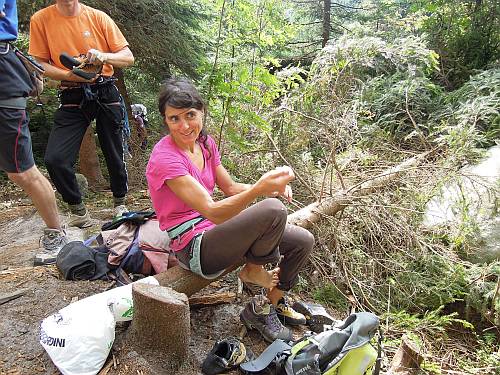 Silvia Vidal in the Teplice sandstone rocks
photo Standa Holec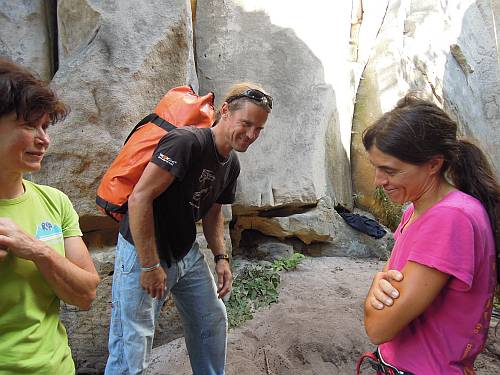 Czech mountaineering celebrities - ex chairmen of Czech Mountaineering Union Alena Cepelkova and extreme mountaineer Marek Holecek with Silvia Vidal
photo Standa Holec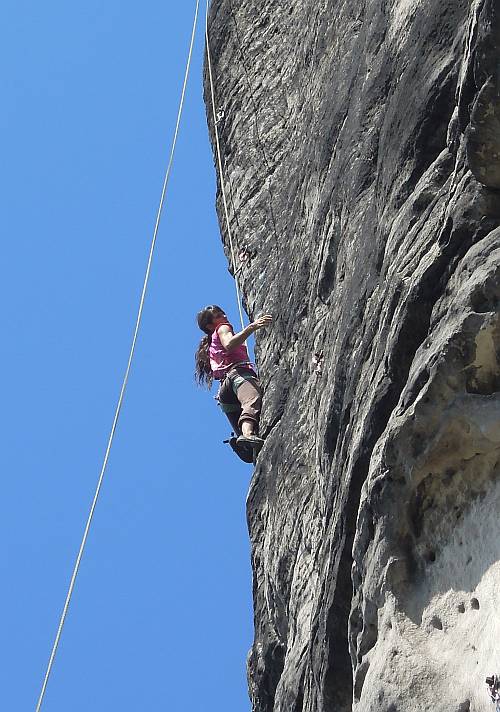 Silvia Vidal in the Teplice sandstone rocks
photo Standa Holec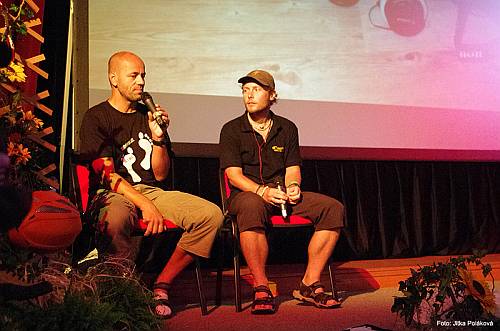 Czech Himalaya mountaineers Radek Jaros a Jan Travnicek - the discussion
photo Jitka Polakova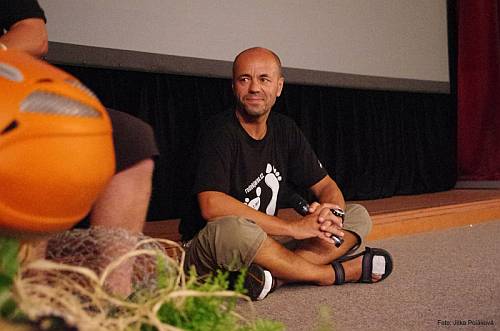 Czech Himalaya mountaineer Radek Jaros in sandals with the toes frozen in the last expedition
photo Jitka Poláková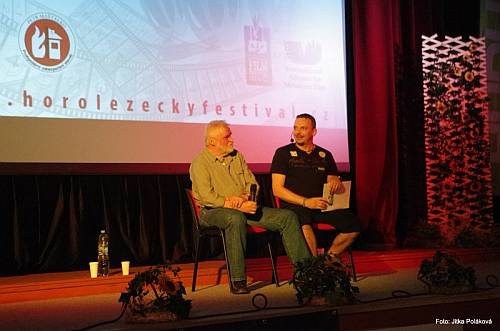 Slovak mountaineering legend Ivan Fiala delivering his lecture
photo Jitka Poláková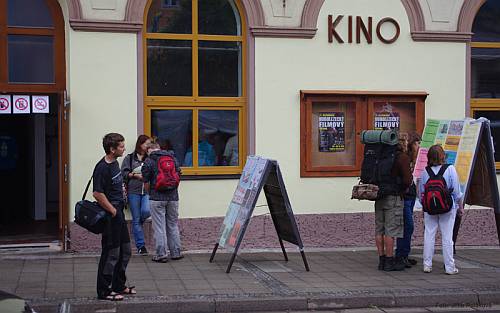 The Cinema
photo Jitka Poláková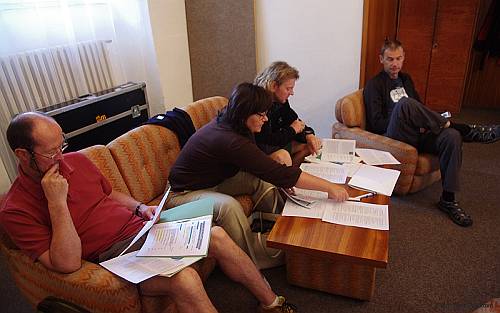 The Jury
photo Jitka Poláková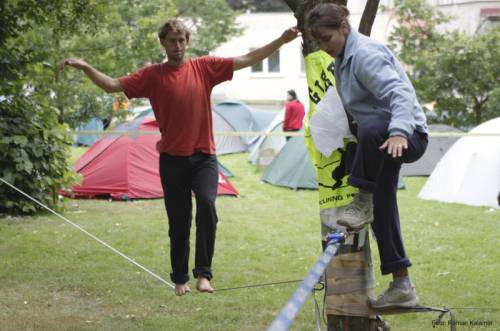 Slack liners in the park
photo Jitka Poláková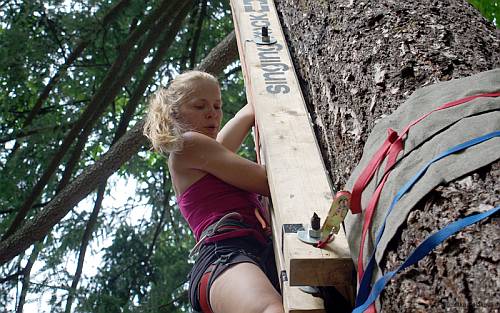 The Crack
photo Jitka Poláková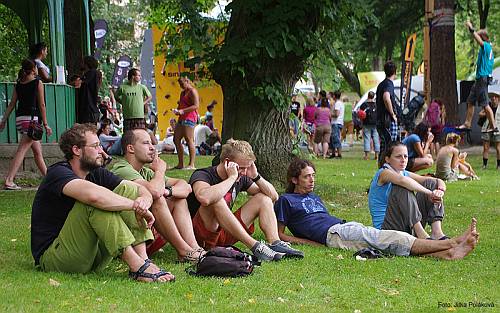 In the park
photo Jitka Poláková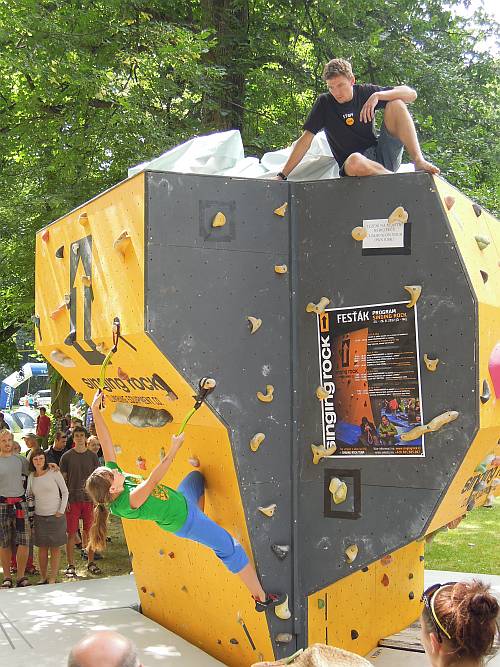 The drytooling comp.
photo Standa Holec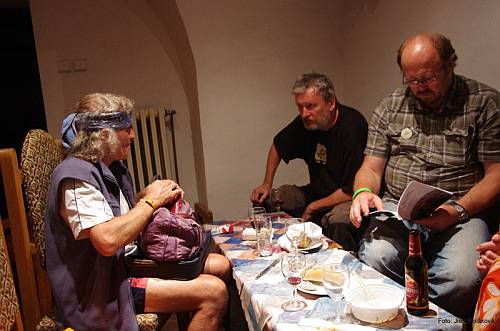 Czech climbing and mountaineering celebrities: Petr Prachtel, Vladimír (Chroust) Procházka and Boris Hlaváček
photo Jitka Poláková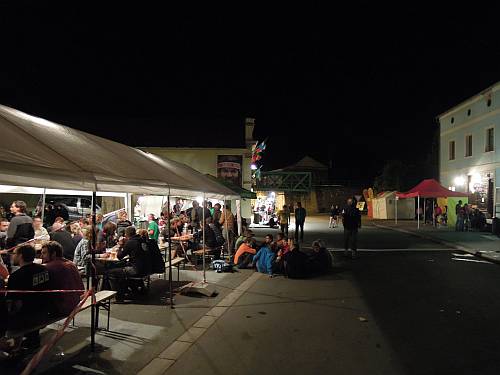 In front of the cinema on night
photo Standa Holec
---
Full Film Festival results
WINNERS OF THE 29TH INTERNATIONAL MOUNTAINEERING FILM FESTIVAL
Teplice nad Metují, 23. – 26. 8. 2012
Grand Prize
Deklaracja Niesmiertelnósci
director: Marcin Koszalka
Poland
The best film on climbing
Mooflower
director: Alastair Lee
United Kingdom, Alaska
Best documentary
Piskari
Sandmen
director: Petr Kaspar
Czech Republic
Prize of town
L'Abbracio del Silenzio
director: Elio Orlandi
Italy
People's choice
Piskari
Sandmen
director: Petr Kaspar
Czech Republic
Media partner award Lezec.cz
Sherpa Soda 2
director: Ondrej Smrz
Czech Republic
Jury's special mention
I believe I can fly
director: Sebastian Montaz Rosset
France
Way back home
director:
United Kingdom