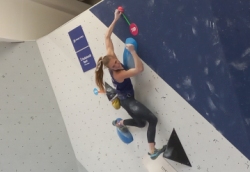 The Czechs Adam Ondra, Eliška Adamovská, Martin Stráník and Roman Kučera advanced today from the qualification of the European Boulder Cup in Prague to tomorrow's semifinals.
Adam Ondra advances from 3rd place, Eliška Adamovská from 9th place, Roman Kučera from 15th place, Martin Stráník from 17th place.
Order of the Czechs:
men
Adam Ondra 3.
Roman Kučera 15.
Martin Stráník 17.
Šimon Potůček 25.
Marek Jeliga 29.
Jáchym Cink 79.
Štěpán Volf 84.
Štěpán Potůček 85.
women
Eliška Adamovská 9.
Arina Jurčenko 26.
Tereza Širůčková 31.
Markéta Janošová 37.
Michaela Smetanová 41.
Adéla Bajerová 50.
Barbora Bernardová 50.
Hanka Šikulová 60.
Adam Ondra did all four qualifying boulders for 7 attempts. The French Mickael Mawem and Mathieu Ternant were better.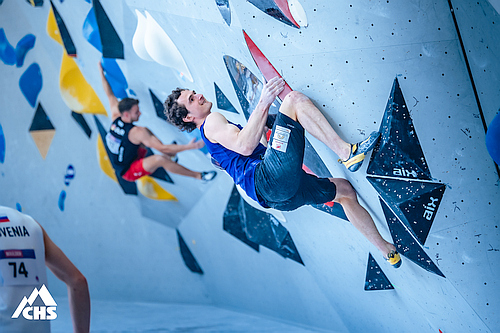 Adam Ondra qualification (author: Petr Chodura, Czech Mountaineering Union)
Eliška Adamovská experienced the drama at the last - fourth boulder, where she managed to top, but the Slovenian team submitted a protest against the legitimacy of the top, which was acknowledged, and Eliška was given another 2 minutes to repeat it. After 40 minutes in isolation, she entered the fourth boulder again and confirmed the top.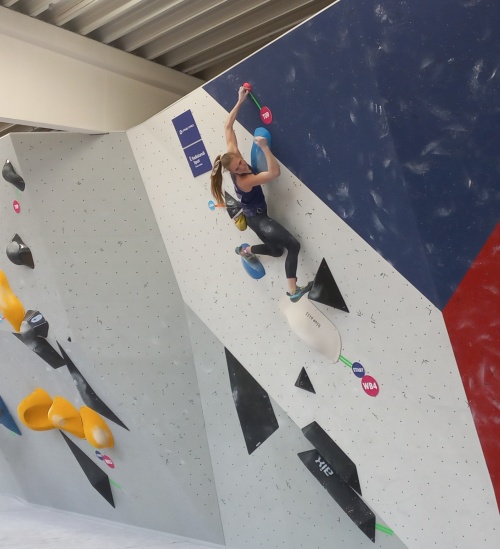 After a protest from opponents, Eliška Adamovská reaffirms the top in the 4th boulder
According to a comment on Facebook of Czech Mountaineering Union, a big surprise is the progress of Roman Kučera, who is a well-known competitor on the Czech scene, but has not been a member of the national team for a long time and was an additional member of the team here at the EC.
"Maybe thanks to low expectations, Roman entered the race with peace and quiet, which he then took advantage of in a great performance, which brought him to 15th place with three tops and a zone, and therefore to the semi! Martin Stráník, who he mainly went through, as usual, power boulders and with two tops he advances from the total 17th place."
Results:
women
men