The competition is made up of almost 200 boulder problems.
You get as many chances at each boulder problem as you want within half day (six hours). Competition ( because of its spirit its more boulder session than competiton) is under the blue sky in superb scenic nature. Everybody is invited.
A completely new location was developed for this competition near Petrohrad village. Founders believe that this spot is absolutely awesome place for such an annual meeting / competition which will take already fourth repetition.
Boulder problems are mostly high and overhanging ranging from 4 Fb to 8B Fb.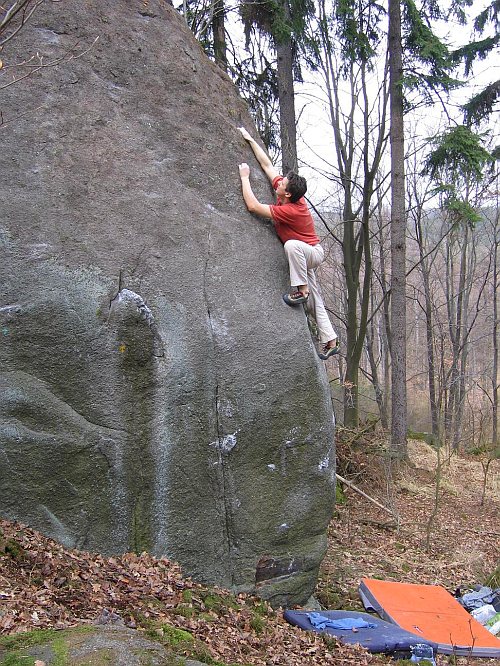 Krakatit, 7A
Petrohradské PADání 2006
Place:
near Petrohrad
Term:
27.05.2006
Place:
Bílenec village, from the crossroads No.6 and No.27 Plzeň - Most) continue for 2 km to the direction to Karlovy Vary turn left (route č.6) to Bílenec
Time:
9 – 10 a.m.
Time table:
after start meeting all attendants will move to area (25min)
11 – 11.30 introduction
11.30 – 18.00 climbing
18.00 results anouncement
Going to afterparty!
Rules:
Climb on the boulders marked on the map included in the event kit and each boulder problem will be rewarded by certain points value. Main rule is that everyone climbs what he/she wants. (8 hardest ticks will be counted)
Difficulties:
There are three different kinds of boulder problems.
Start as a stand sit start and from defined holds. Sit start are assigned in the list of routes as "SD". And means that you are sitting and hands are under the horizontal line of the direction arrow.
Systém závodu:
v časové limitu (ca. 6 hodin) leze co kdo chce, body za 8 nejtěžších přelezů určí vítěze/vítězku v hlavní soutěži (ranking), navíc ocenění za nejvyšší počet přelezených boulderů bez rozdílu obtížností
Prices:
from PAD, and guidebook of Petrohrad
Boulder problems and point rewarding:
4, 4+ 28 pieces 1 – 2 points
5A – 5C 30 pieces 3 – 7 points
6A – 6C+ 74 pieces 10 – 40 points
7A – 7C+ 53 pieces 50 – 420 points
8A – 8B 9 pieces 750 – 1900 points
Organizers:
Karel Hegr a Petr Resch
Sponzors:
PAD bouldering gear a Letovská stavební
Other things:
climbing with rope and in case of good weather swimming at Jesenice.
Everybody is invited to the party on Saturday evening will be a pleasant moment to spend together, with music.
Everyone who attends the compettion will receive a unique brand new topo guide of Petrohrad granite.
Contacts:
reschici@atlas.cz, +420 604 245 568 – Petr Resch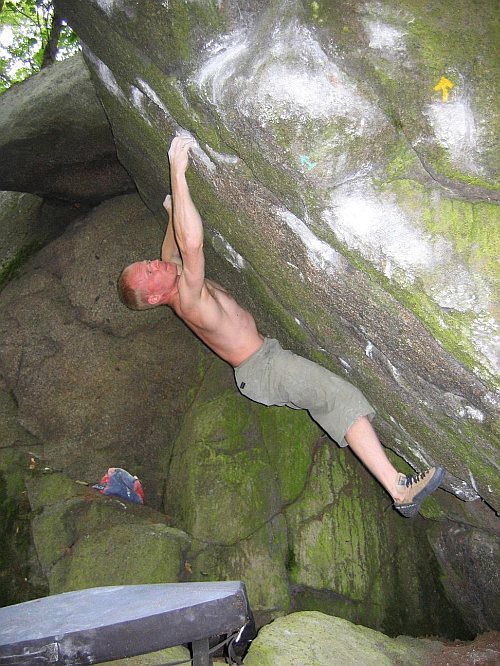 Těžká voda, 8A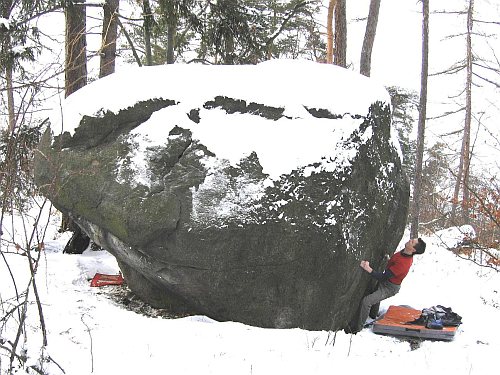 Výpečky z deseti, 7B
---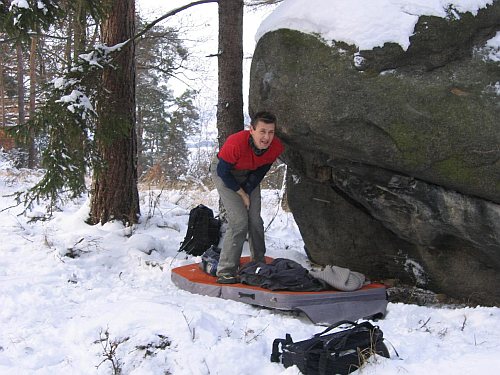 Zima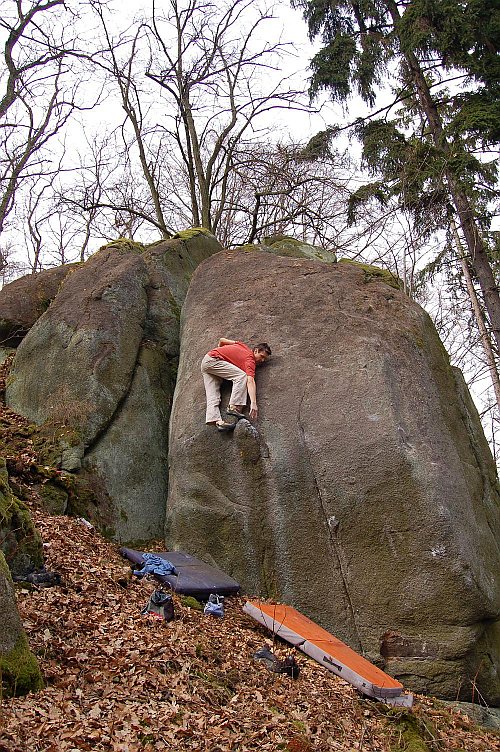 Hyena, 5B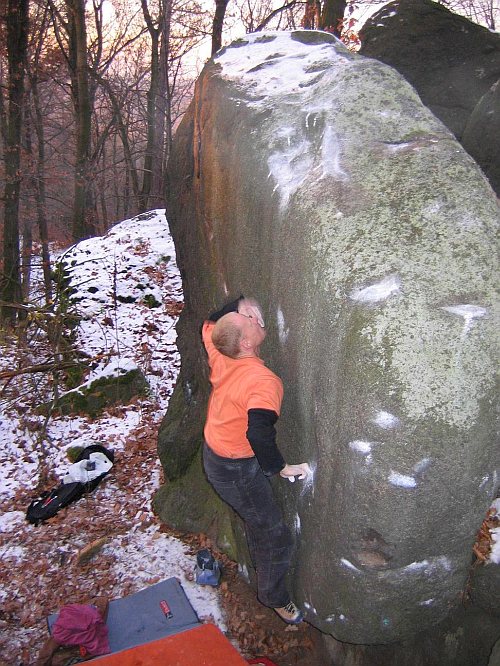 Kouzlo pohybu, 7A+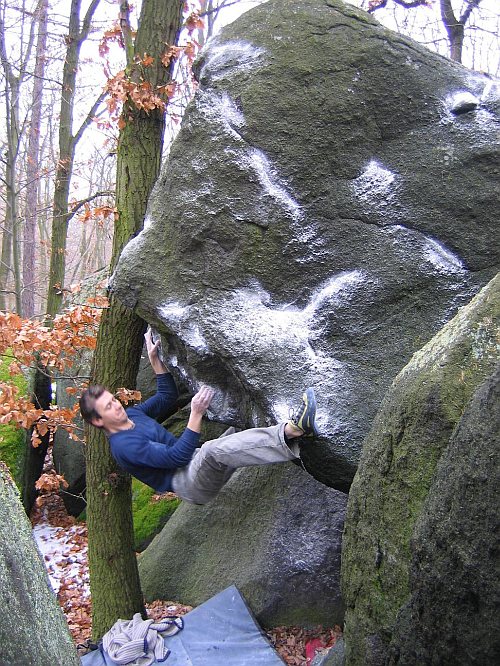 Rákoska, 6B+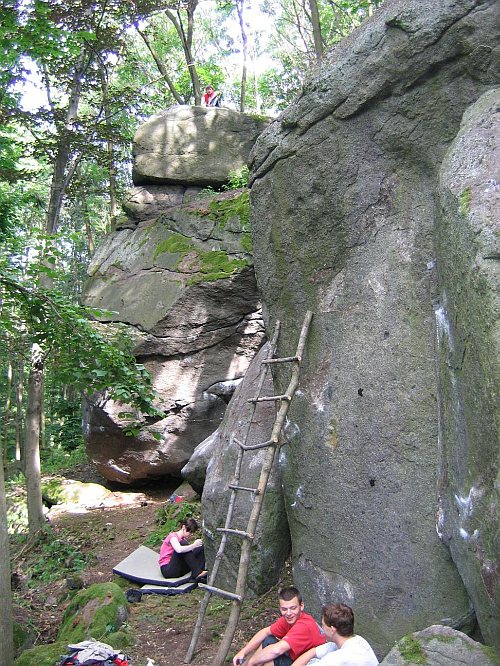 No není tu krásně ?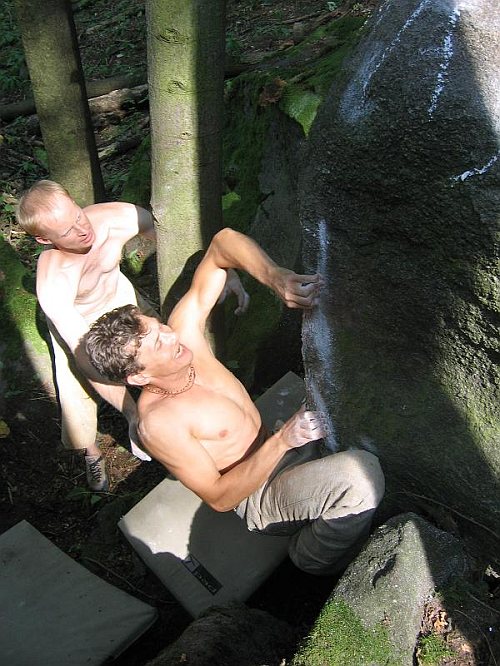 Vlčí řev, 7B+