Rosťa sais, that in French scale it could be about 8c+/9a. The route is on the wall named
Welle
(Welle is in translation wave and the wall has this look)
and is close to Pegnitz.
The wall is short, but firm and quite compact and there are hard boulder routes. The route
Monolithic Baby, 11-/11
is one of them. There is the hardest on the wall is 10 metres long and slightly overhanging. The route was made by Markus Bock in 2004. It leads in the middle of the right side of the wall Vede přibližně středem pravé stěny. Rosťa tried the route during trips he hed done since this spring.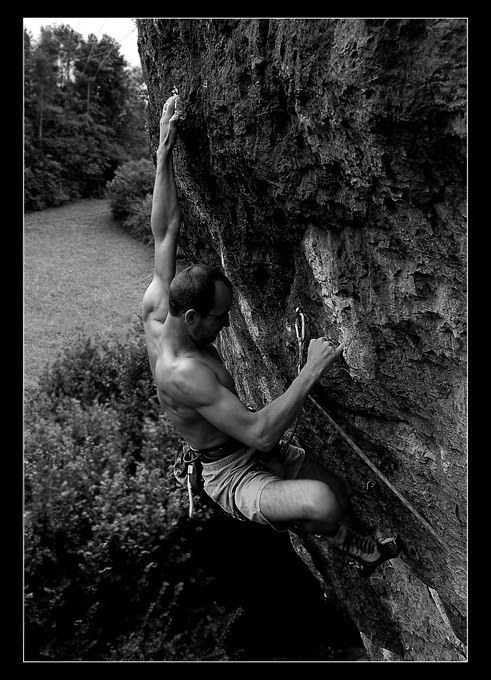 Rosťa v cestě Monolithic Baby , 11-/11
foto by© JirkaS