Silva Rajfová (17) climbed on Sunday in Mišja peč, Osp, Slovenia her hardest route Marioneta 8b/b+.
She told me yesterday in Misja pec rocks, it had been about the 15th attempt. She tried the route since this spring.
The succesful ascent happend immediately after the World Cup competition in close Kranj where she finished 21st on Saturday.
She said she was a little bit angry to her performance on the competition so she gave this "motivation" to Marioneta climb and it may be helped.
She stayed in Slovenian rocks one week because the competition of European Youth Cup will take place in Kranj next weekend and she will participate on it.
Diary - Rajfová Silvie (Silva)
Marioneta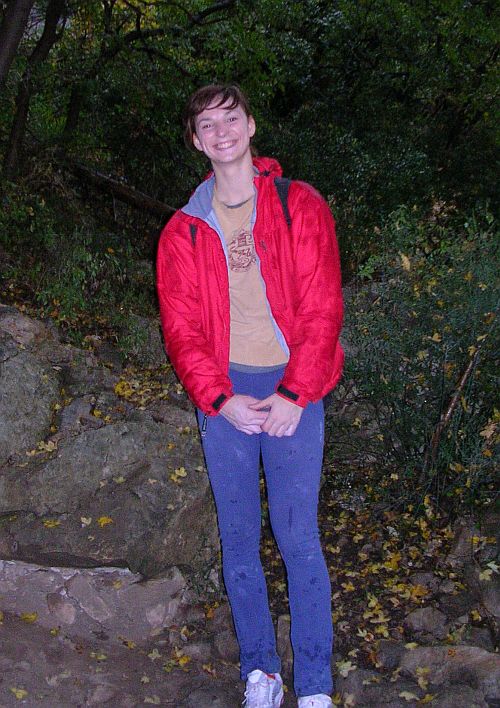 Silva Rajfová (17 years old) under the rocks in Mišja peč. Yesterday she did not climb anything reliable. After the competition of the World Cup and the Marioneta she got tired, but she is happy by her first 8b/b+ and even raining yesterday could not harm it
foto by© Standa