Markus Kronthaler died on 8th of Juli 2006 while descending from Himalayas
Broad Peak (8047m)
. His body remains exposed between Broad Peak middle (central) 8016 and Broad Peak main 8047 at height about 8000m, in a place all climbers pass by. Now his brother George wants to take him down.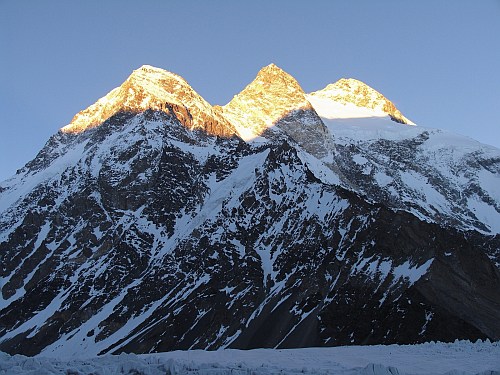 Broad Peak
foto by © Leopold Sulovský + team K2
"I don't just want to bring by brother down – I want to change the ethical principles in high altitude climbing."
He estimates that expedition will costs about 50.000 Euro. Who wants can contribute.

Source:
Some source information you will find at (German)
climbing.de
Story about summit ethic you will find at (English)
Mount Everest.net