They were cadets Karolina and Radek Groh from AKLVK ALPINE PRO SKI TRAB team Janske Lazne.
The European Championship in ski mountaineering has begun today in French resort Morzine - Avoriaz.
The competition "Vertical Race" is the speed race up to a hill. On Sunday there will be on schedule the competition of senior couples "Team Race", on Monday on the electric lighted track there will be the "Relay" and the last competition will be the competition of the all of individuals on "Individual Race" on Wednesday.
The official website of the European Championship in ski mountaineering 2007:
www.ffme.fr/morzine-avoriaz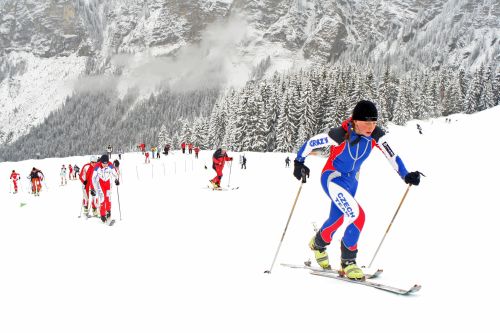 Karolina Grohova - 2nd place - cadets girls
photo by © Stepan Pleskac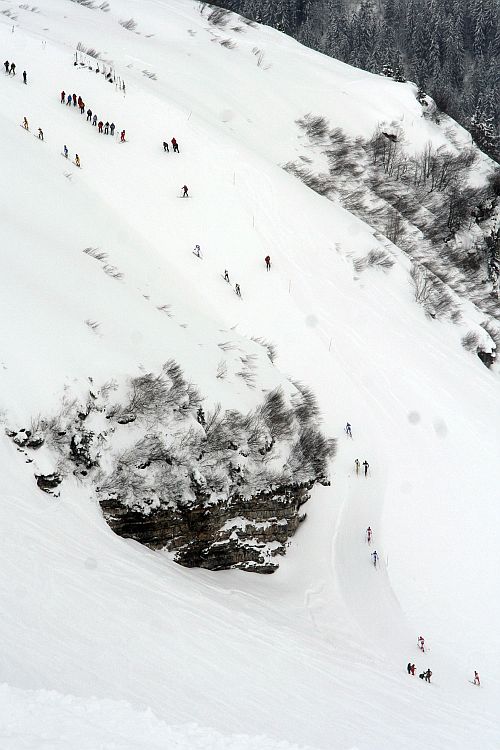 Verical Race
photo by © Stepan Pleskac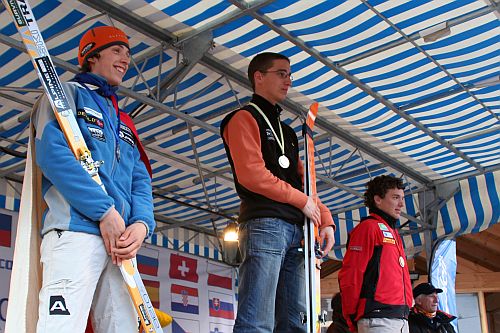 Radek Groh - 2nd place - cadets boys
photo by © Stepan Pleskac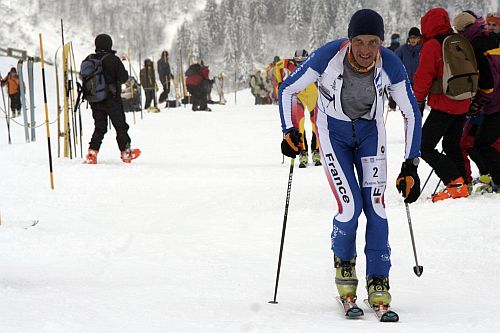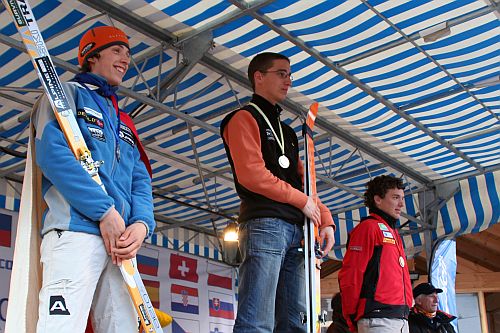 The winner of men A Florent Perriers
photo by © Stepan Pleskac
RESULTS:
Cadets - girls
1 FERAN LEONIE FRA 30.31.5
2 GROHOVA KAROLINA CZE 31.53.0
3 WAJDA JULIA POL 32.16.2
Cadets - boys
1 GACHET XAVIER FRA 24.53.6
2 GROH RADEK CZE 25.17.9
3 PINSACH RUBIROLA MARK ESP 25.30.1
7 FEJFAR ONDREJ CZE 26.33.8
Juniors - girls
1 MERCIER JESSICA FRA 30.53.7
Juniors - boys
1 JORNET BURGADA KILIAN SPA 23.38.1
14 HEPNAR JAN CZE 26.52.8
22 JADAMUS ROMAN CZE 28.43.3
24 BROZEK ADAM CZE 29.24.9
ESPOIR M (to 23 years)
1 HOZKNECHT LORENZO ITA 41.32.0
18 VONDRA PAVEL CZE 55.17.3
ESPOIR W (to 23 years)
1 ROUX LETETITIA FRA 46.44.7
10 FORMANKOVA DITA CZE 1.09.51.2
SENIOR M
1 PERIER FLORENT FRA 39.48.1
37 KUCZYNSKI ROMAN CZE 47.44.6
44 MALIGA PETR CZE 49.14.9
49 CIENCIALA MARTIN CZE 50.36.4
57 POCHOBRADSKY JAN CZE 52.03.8
SENIOR W
1 ROUX LETETITIA FRA 46.44.7
31 KORBOVA ALICE CZE 1.03.38.7