TitulThe titul of the World Chamion will defend Czech climber Tomas Mrazek, in women Angela Eiter (AUT). In bouldering Salavat Rachmetov (RUS) and Olga Shalagina (UKR). In speed Evgeny Vaytsekhovsky (RUS) and Olena Ryepko (UKR). The most succesful nation was France in 2005 in Munich, GER.
Czech Republic wil be represented by small ... but realy strong group of the best.
This year there will be the first time granted the titul of World Champion to the best universal (kombination – lead, bouldering, speed). The Czech Tomas Mrazek as the last year winner of the combiation ranking is a hot favorit for this titul.
There will participate 529 competiors from 51 countries. The huge participation shows the growing popularity of this sport. Spaniards have on The World Championship a mascot Dolly, in the town streets are installed figurines of climbers, the presence of the king is promised, simply the World Championship as one would expect ...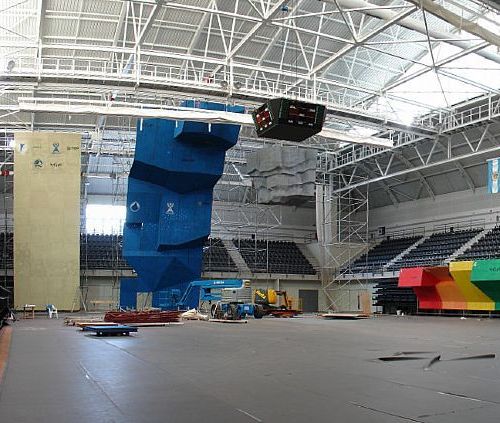 Czech startlist:
lead: Tomas Mrazek, Martin Stranik
Bouldering: Tomas Mrazek, Martin Stranik, Jiri Pribil, Silvie Rajfova, Helena Lipenska
Rychlost: Tomas Mrazek, Martin Stranik, Libor Hroza
Combination (lead, speed, bouldering): Tomas Mrazek, Martin Stranik
The biggest suport of the team should be Tomas Mrazek who has theoretical chance to gain 3 gold medals - (lead, bouldering, combination), this year he won one World Cup in lead (Quinghai) and in also bouldering (Sofie). The all others have chances to reach finals, especialy Silvie Rajfová has excellent for, and Libor Hroza is in good shape from the lasts World Cups then Helena Lipenska and Martin Stranik and the last but not least also Jiri Pribil, who participates on wild card.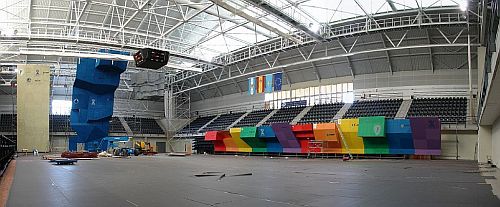 Program:
Tuesday 18. 9. 07
Lead qualification men and women from 8,15h
Wednesday 19. 9. 07
Lead qualification men and women from 8,15h
Thursday 20. 9.07
Bouldering qualification men from 8, 15 h
Bouldering qualification women from 17, 15h
Friday 21. 9. 07
Speed qualification men and women from 10, 15h
Speed finals women from 16, 15h
Speed finals wmen from 18, 15h
Saturday 22. 9. 07
Lead semifinals men and women from 9, 15h
Lead finals men and women from 18, 15h
Sunday 23. 9. 07
Bouldering semifinals men and women from 9,15h
Bouldering finals men and women from 16, 15h
Helena Lipenska (the head of the Czech Team)