German (Saxon) climbing legend Bernd Arnold christened the new book
Lezeni v Sasku
(Climbing in Saxony) at last weekend's release party. The book was compiled from several years worth of articles on www.lezec.cz (the Czech version of CzechClimbing.com) written by Jarda Marsik.
Woven into the delicate stories is the emotional photography of Pavel (Zofin) Zofka, one of the most know czech climbing photographers.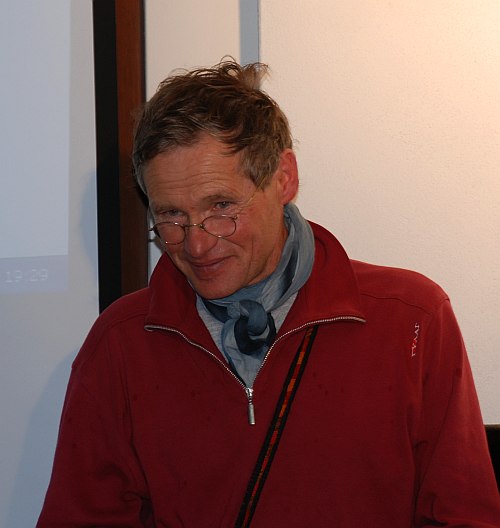 The Saxon climbing legend Bernd Arnold with the new book ceremony, Tisa 27th October, 2007
foto by © JirkaS
Jarda Marsik began writing the articles about climbing in the neighboring Saxon sandstone on www.lezec.cz in 2000 and during the years has wrote more than 50 parts. He reexamined this traditional climbing area where rock climbing began over a hundred years ago, which laid the basis for free climbing and later the RP style. East German sandstone was very popular in the 1980s (during the communist era) among Czech climbers as a rare opportunity visit foreign climbing areas. Then in the first decade of democracy Czech climbers discovered the opportunities of travelling further abroad- Frankenjura, Italy, France or USA.
Jarda Marsik´s articles were not only informative but more like real literature and promote the area for new climbers. The responses of the readers were so positive that Jarda decided to move the articles to the book version and contributed the texts by new photos with Czech elite trad climbers.
Bernd Arnold, world famous for his bold traditional routes, the father of modern Saxon/ Czech sandstone climbing and the author of a huge number of first ascents said that it is curious and maybe sad that such a beautiful book about the history of climbing in German sandstone was not done by some German but by Czech, but the book touches his personal live and it is really nice that the book was written.
The book is published by Freytag&Berndt publisher (Czech bench of German publisher house) and will be in the bookstores in couple days.
Czech out the English translation of one of the older articles which is as well in the book:
Mysterious mechanic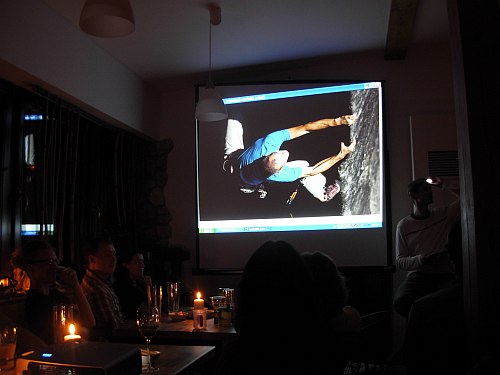 The launching ceremony begins
photo by © Standa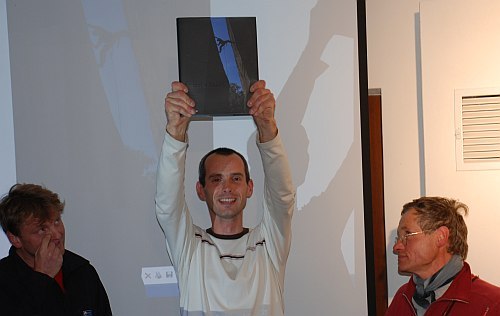 It is going to christen! From the left: Pavel (Zofin) Zofka, Jarda Marsik, Bernd Arnold
photo by © JirkaS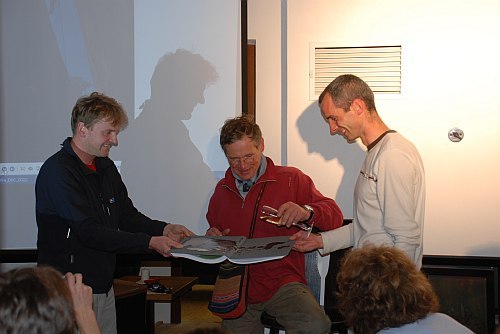 The christening!
photo by © JirkaS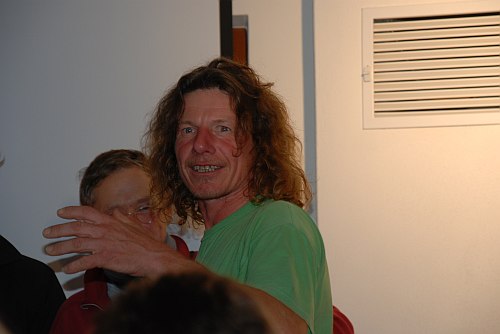 The Czech sandstone climbing legend Jiri Prcas Slavik
photo by © JirkaS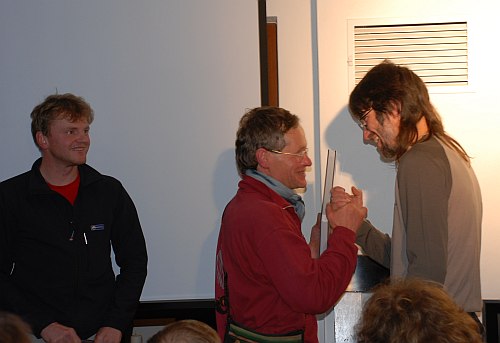 Czech climber Pavouk has already climbed all of the Saxons sandstone towers and Bernd Arnold shaking his hand.
photo by © JirkaS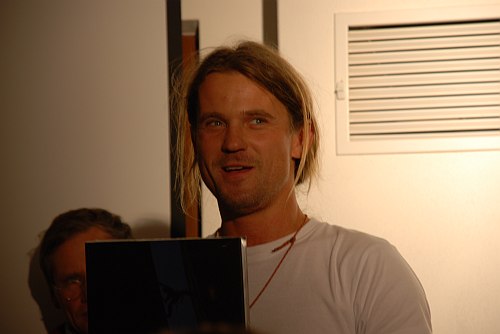 Mara Holecek, another Czech climbing legend was there
photo by © JirkaS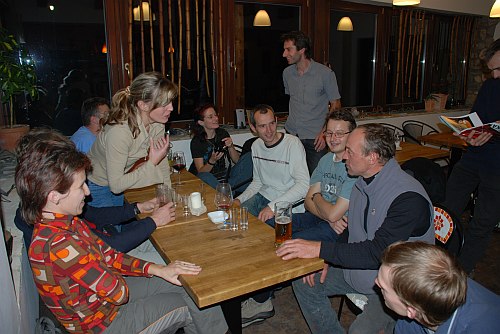 The after party
photo by © JirkaS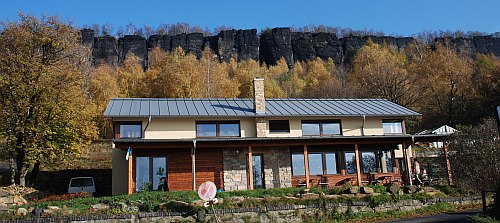 The meeting place: Refugio the new climbing café and shop, Tisa, North Bohemia sandstones, Czech Republic
photo by © JirkaS


Refugio:
The site of the new climbing café and shop, Tisa, Nord Bohemia sandstones, Czech Republic, (which has been recently open by Czech climbing couple who spent several years in West Germany in another sandstone climbing area Pfalz)
Refugio