Podium results:
Men: 1. Tomas Mrazek, 2. Kuba Hlavacek, 3. Martin Stranik
Women: 1. Nelly Kudrova, 2. Silva Rajfova, 3. Lucie Hrozova
The overall winners of the Czech Cup in lead climbing 2007 are:
Men: 1. Martin Stranik, 2. Jakub Hlavacek, 3. Vaclav Malina.
Women: 1. Sona Hnizdilova, 2. Eliska Karesova, 3. Kristyna Ondrova.
There were also Czech Championship in speed climbing this weekend on the same place in Prague, Smichov. Results:
Men:
Libor Hroza, Martin Sifra, Martin Stranik, Jiri Svacha.
Women:
Lucie Hrozova, Eliska Karesova, Daniela Kotrbova, Lucie Raifova.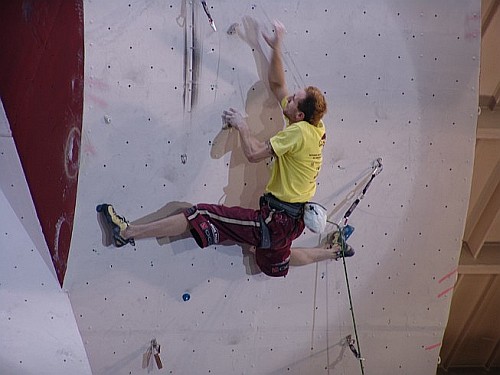 Czech Championship 2007 Tomas Mrazek
photo by © Luky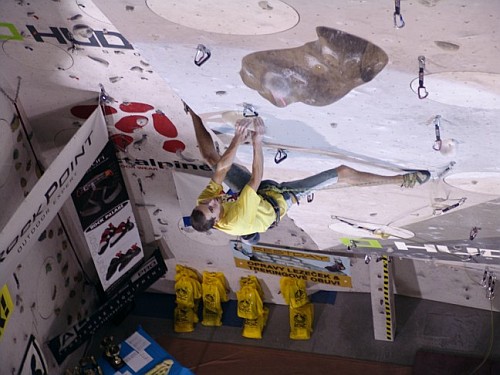 Czech Championship 2007 Jakub Hlavacek
photo by © Luky