The season of this year World Cup in bouldering starts this weekend. The first competition takes place in Hall, Austria.
There is a major change in the rules of the bouldering competitions this year. The reduction numbers of boulder problems in qualification to five. The semifinals and finals remains same - four boulder problems. Finals has now time limit only 4 munites, but if you begin climbing in the lest seconds, you can finish the entire attempt without time limitation. There is an inspection of each boulder problem for 2 minutes before the finals.
The number of continuing remains same, that means 20 competitors go on to semifinals and the best 6 to finals.
That is quite hard quota concerning of the still enlarging number of people who start. This year there are 85 men and 54 women from 23 states in Hall. The Czech Republic will be represented by: Martin Stranik, Tomas Mrazek, Stepan Stranik, Silvie Rajfova, Helena Lipenska, Nelly Kudrova.
Program:
Friday 18.4.
8:00 qualification women
15:00 qualification men
Saturday 19.4.
13:00 semifinals men and women
19:00 finals men and women
Helena Lipenska
(Head of the Czech team)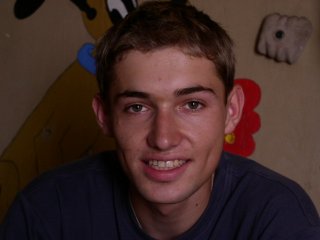 Stepan Stranik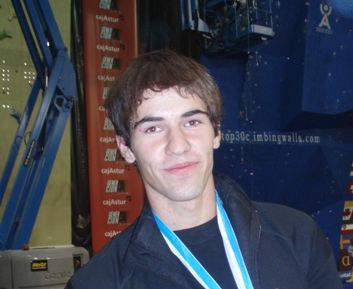 Martin Stranik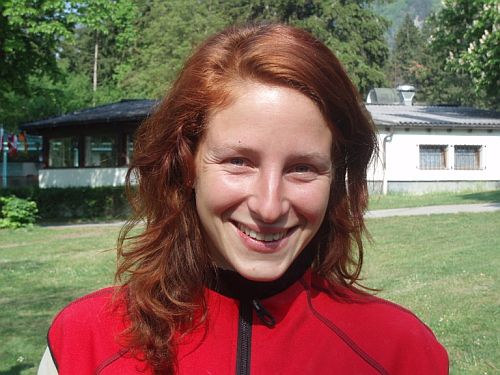 Nelly Kudrova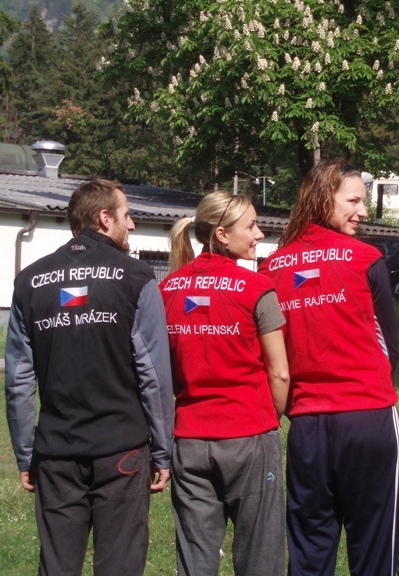 Tomas Mrazek, Helena Lipenska a Silva Rajfova