| | |
| --- | --- |
| World Cup Vail (USA) bouldering | |

UPDATE +photos
Czechs finished in semifinals on the World Cup bouldering competition in Vail (USA) on Jun 6-7 2008 - Silva Rajfova was 10th, Martin Stranik 11th. The winners are Alex Johnson (USA) and Kilian Fischhuber (AUT).
The podiums:
Women:
1.Alex Johnson, 2. Katharina Sauerwein, 3. Anna Stohr
Men - 1.Kilian Fischhuber, 2.Gabriele Moroni, 3.Paul Robinson.
The man semifinals was goverened by Kilian Fischhuber with 4 tops on 4 tries and the others sent more less only one top! Some favorites like Chris Sharma (8th) or David Lama (9th) did not enter finals.
Source: report from the Czech team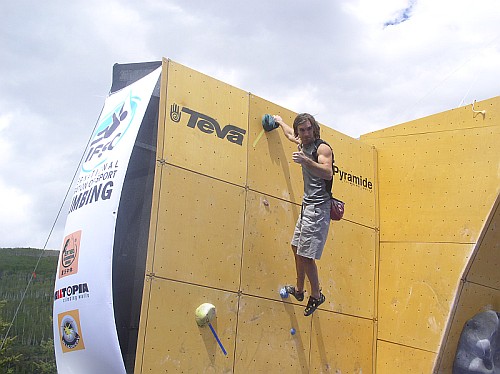 Chris Sharma, WC Vail, USA, 2008
photo by © Martin Stráník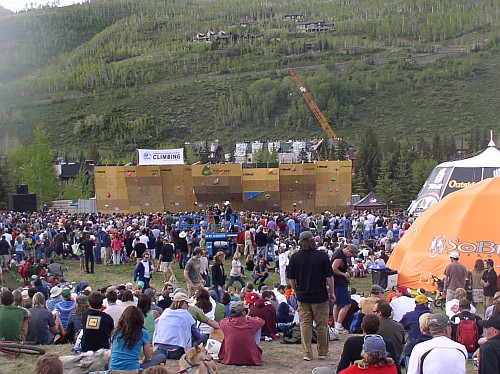 The wall, WC Vail, USA, 2008
photo by © Martin Stráník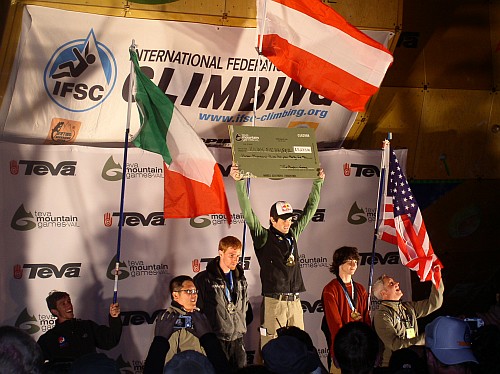 The winners, WC Vail, USA, 2008
photo by © Martin Stráník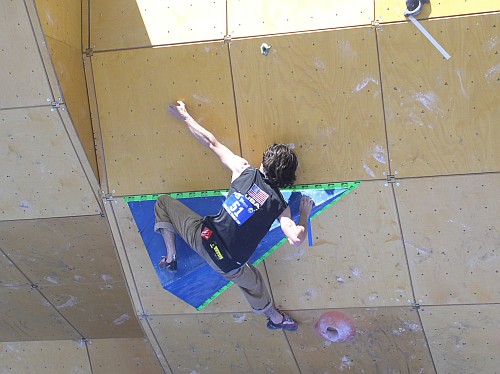 Paul Robinson, WC Vail, USA, 2008
photo by © Martin Stráník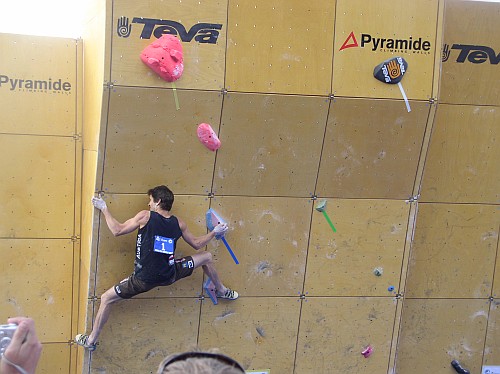 Kilian Fischhuber (AUT), WC Vail, USA, 2008
foto by © Martin Stráník
| | | |
| --- | --- | --- |
| Czechclimbing.com [edit] | 07:59 08.06.2008 | Print |
---
Reklama:
---