The ultimate guidebook for grade 8 UIAA and beyond
It supposed to be the first climbing guidebook for the well-known
Northern Frankenjura
, which is written only in English.
The book is based on unique and very popular 2 volume Kletterführer Frankenjura. (recently reprinted black stripes cover) and describes about 120 cliffs and more than 2000 routes its about one fifth of the whole amount of the routes reported in Frankenjura.
We haven't discovered
ultimate
, though this book is definitely worth to have in the bookshelf.
Closer look:
Every cliff comes with a detailed description, approach and map. For every route there is a short text so you know what to expect and many detailed realistic pictures.
So far there are these options
B. Thum, H. Rocker, S. Schwertner
), or website
Frankenjura.com
.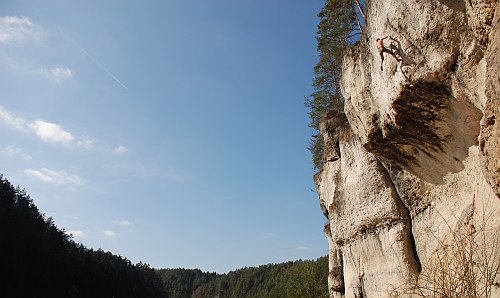 Luky is falling from the route Amboss, 10-
foto by © JirkaS
The question is if it has sense to buy this book if you already have some of above mentioned full size guidebooks?
We would say that this book is very handy for two kind of people. For those who are good and experienced climbers and for those who are newbies in Frankenjura.
---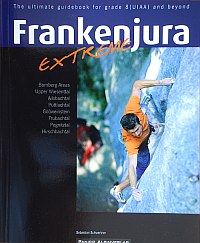 Sebastian Schwertner
2006,
224 pages, 148 x 185mm
Panico Alpinverlag, Köngen
ISBN 3-936740-35-6
Price € 19,80 + shipping
---
Content:
Bamberger Areas
Upper Wiesenttal
Ailsbachtal
Putlachtal
GOsweinstein
Trubachtal
Pegnitztal
Hirschbachtal
Pro
detailed description of each route (English)

GPS coordinates of each sector

Clear drawings and big picture map of the whole area

Con

sometimes harder classification*

detailed approach maps are very small

* Note:
Schwertner was criticized by the audience that his grading is too hard, so instead of putting the sentence Hard for the grade he could change it :-)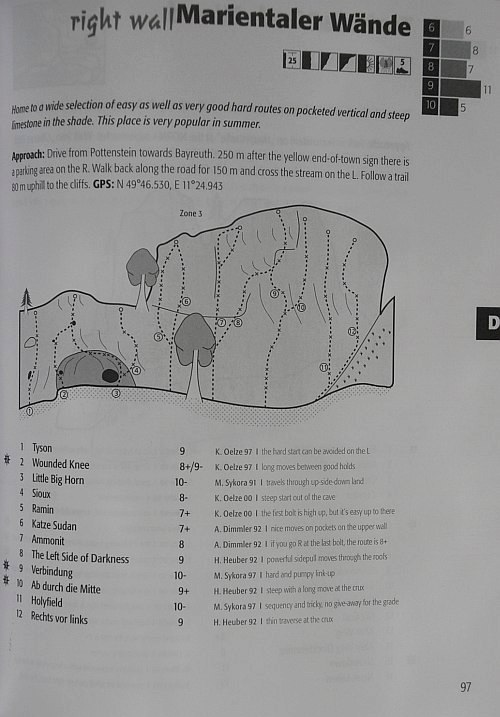 Beautiful drawings shows all important info
drawn by © Schwertner/Panico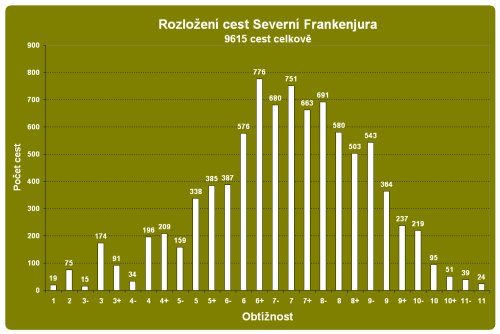 Route Statistics Frankenjury
drawn by © JirkaS

Source:

Editors webpage Panico Verlag

Pdf taster from Panico



frankenjura_extrem - download