This book, first of its kind in Europe, examines almost 600 ice falls over the vast territory of the Alpine chain.
The guide book
Alpine Ice
has a subtitle
The 600 best ice falls in the Alps
and offers the best choice of ice climbing in the Alps.
It contains
289 climbs in Italy
,
106 in France
,
85 in Schwizerland
,
54 in Austria
and
59 in Slovenia.
This guide book was made possible thanks to the collaboration of these coo authors: Ueli Steck, Patrick Gabarrou, Ezio Marlier, Beat Kammerlander a Peter Podgornik despite that the guide book is "just" a selection, it will become an important friend within your ice falls adventure.
---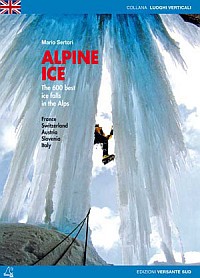 Autor
Editor: Versante sud
Pages: 448
Language: English, German, Italy
ISBN
Price: € 31,50
---
Pros
great detailed shots

easy orientation due to clear pictures

good detailed maps

Cons

GPS are not present

no belay points neither length of pitches are mentioned

* Note:
Guide book has English, German, and Italy version. Small flag in upper left corner indicates the language version.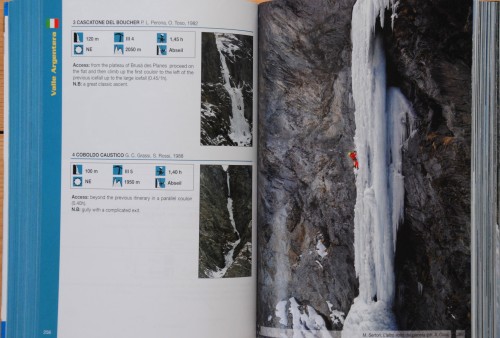 Detailed photos of waterfalls
foto by © Versante Sud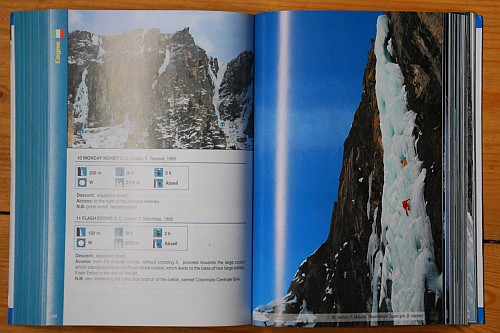 Some of shots are just great
photo by © Versante Sud

Versante Sud has a new editorial plan for 2009
photo by © Versante Sud

Source:

Webpage os the Versante Sud

Order in Czech republic Horo knihy.
(prodejce průvodců Versante Sud v Čechách)

Here you can order directly from Versante Sud