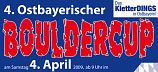 The last call:
I would like to invite youn to German
Blaibach
on competition in bouldering 4th Ostbayerischer Bouldercup!
Traditionally very professionally managed event defensively values for visit. Everything starts on |Saturday
April 4th 2009
in Haus des Gastes, Badstrasse 5, 93476 Blaibach.
The end of presentation and start of competition at 10:00.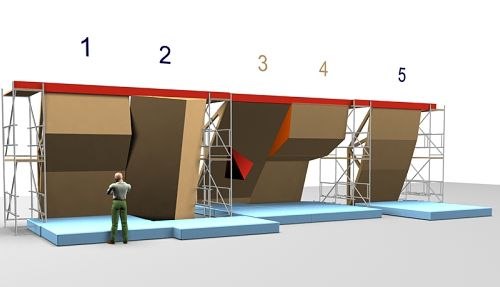 Schema of boulder problems
---

Map of directions: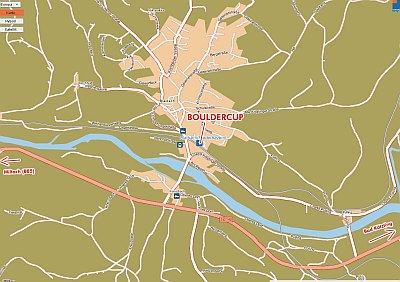 Map of directions (hi res)
---
Qualification without isolation in flash system on 10 boulder problems in defined time limit.
Finals already in system OS zone - top on 5 boulder problems for women and 5 boulder problems for men.
Starting fee 5,- €.
A lot of nice prices, drinks of all kinds, overnight from Saturday to Sunday guarantied.
So so do not hesitate and come to Bavaria for a couple of prices or beers.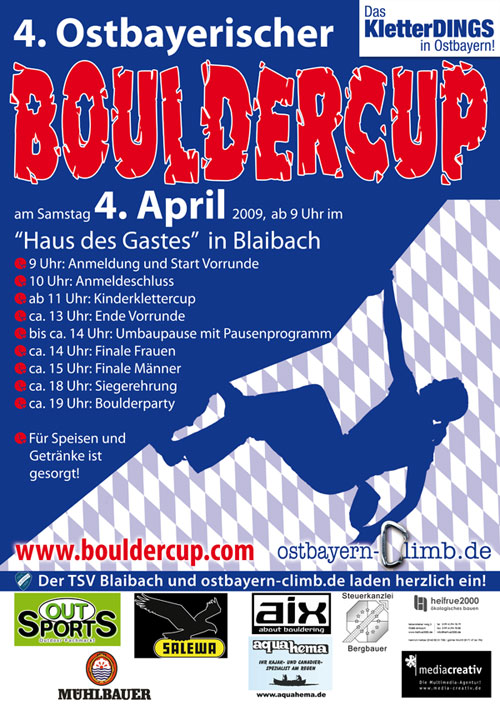 Poster - invitation
Applications + Info:

Registration:
You can register:
Anmeldung
Příjezd: Driving directions
The home page: BoulderCup
Report from the last annual.