We got a couple photos of common climbing with Adam Ondra and visit of Brno (east of Czech Republic) from Philippe Ribiere, French handicapped climber, who visited Czech Republic in March on his one year long climbing trip around Europe.
He visited Brno after his one week stay in Prague where he had lecture, attended press conference and did trips to popular bouldering area in Petrohrad (west of Czech Republic).
More about Philippe´s visit of Prague:
Evolution Tour: Prague - Handi-Grimpe by Philippe Ribier
After the visit of Brno Philippe went to a lecture to Ostrava (north east of Czech Republic) organized by French embassy during an expertize conference about health handicaps. During the visit there somebody broke into his car and stole some his staff btw. his video camera with footage with common climbing with Adam Ondra (so therefore we have only pictures here).
From Czech Republic Philippe went to Slovakia and then to Hungary. More at his blog:
philipperibiere.blogspot.com/
Philippe Ribiere added to his trip schedule participation on two another provisional events:
Padani (April 25-26, 2009, Petrohrad, west of CZ )
and
Film Boulder Fest (May 2nd-3rd, 2009, Loucovice, southwest of CZ)
.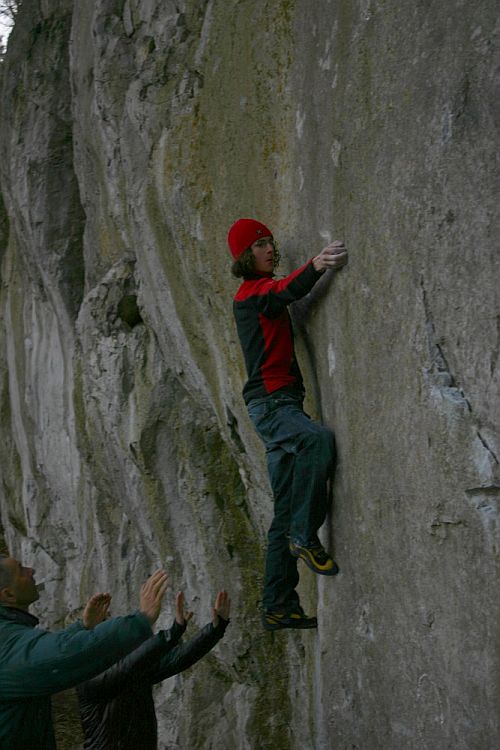 Adam Ondra bouldering in Moravian karst
photo by © Philippe Ribiere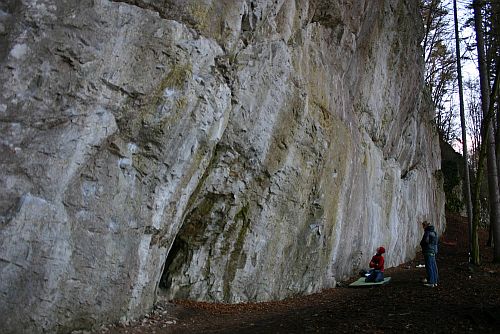 Adam Ondra with his mother Eva under a boulder problem in Moravian karst
photo by © Philippe Ribiere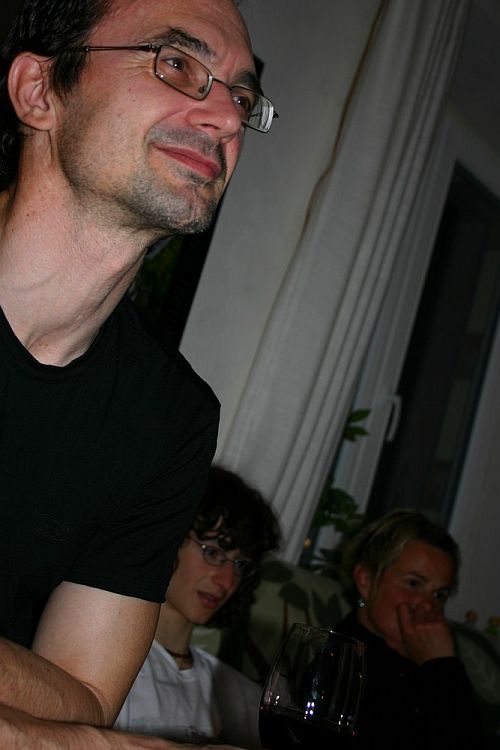 Ondras´ family
photo by © Philippe Ribiere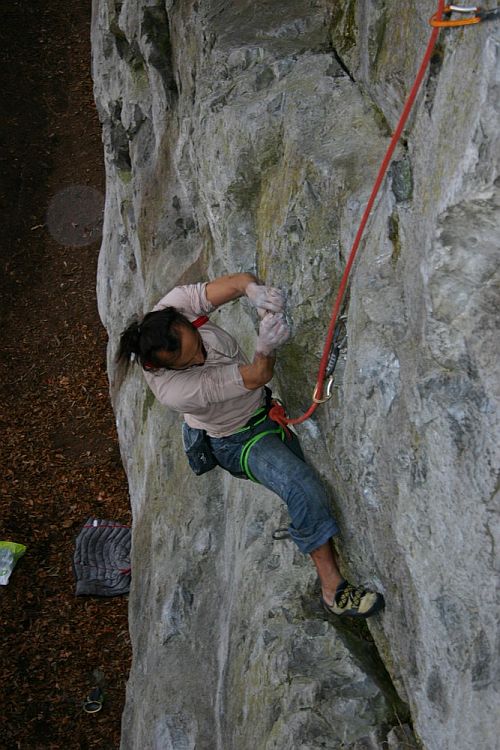 Philippe Ribiere climbs in Moravian karst
photo by © Vlk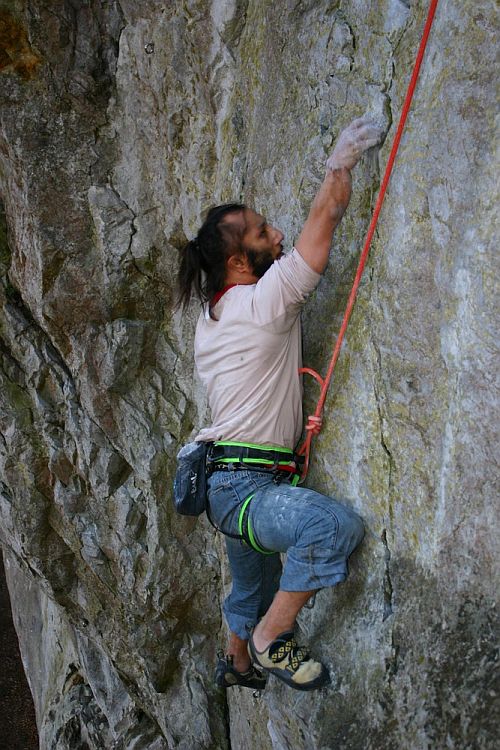 Philippe Ribiere climbs in Moravian karst
photo by © Vlk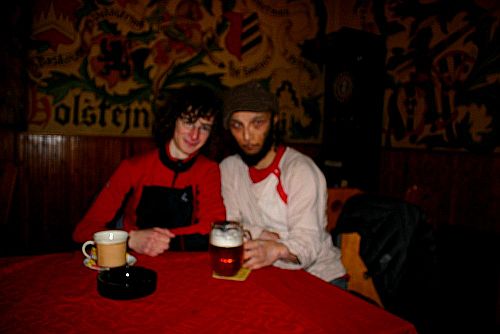 Adam Ondra and Philippe Ribiere in a pub in Moravian karst
photo by © Vlk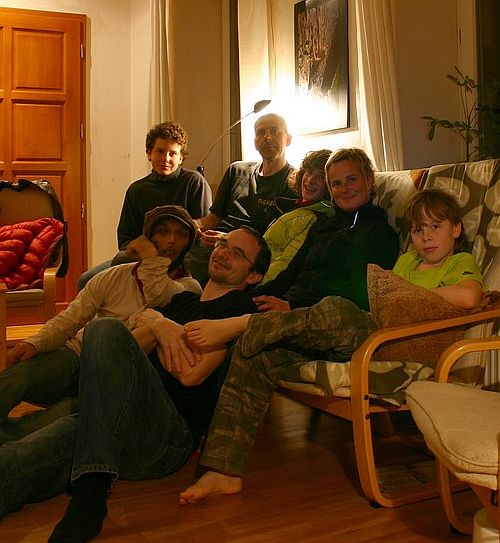 Philippe Ribiere with families of Ondras´ and Wolfs´ (who hosted him in Brno)
photo by © Philippe Ribiere