Group of climbers has been succeeded in attacking of 8 thousand peak Gasherbrum I.
Kamil Havlíček, Jan Trávníček, Martin Liška, Jakub Vaněk, David Knill a Jaroslav Netík.
Members had a plan to climb a classic route and along last SMS messages they were victorious (David Knill, Jan Trávníček and Jaroslav Netík) and at this moment they are already in base camp.
Congratulation.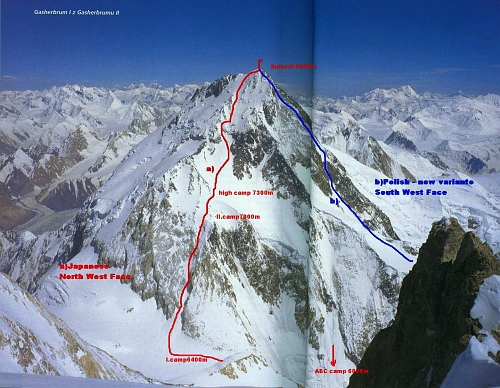 Gasherbrum I. - routes
photo courtesy Expedition Gashebrum

Source:
Source
Gasherbrum 2009