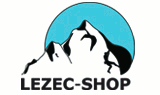 Touhy a úděl, první ženy na osmitisícovkách
Boludertopo Modřín / Sněžník
Hrdě, tvrdě, mazaně!


Lokalblok Bouldering Session VII (02.09)
Rock Point MČR v boulderingu 2014 (13.09)
Sambar speed 2014 (05.10)



Cesty:
1.Ondra 13788
2."Fido" 11644
3.Jungling 11366


Bouldry:
1.Stráník 11200
2.Ondra 11053
3.Jungling 10550


Hory:
1.Harašta 6270
2.Skopec 6148
3.Coubal 5216


European Youth Cup, ITA (11.08)
World Cup, Imst (AUT) (10.08)
European Youth Cup (04.08)




Contact


Adam Ondra who is in the lead of both rankings (difficulty and boulder), sent before the weekend his longterm project in Moravian Karst.
Adam has not given a name yet but he believes that its hardest boulder he did and therefore it attacks the 8C+ level.
Now we've got an update:
Adam's new master piece has the name
Terranova
and is graded at
8C+
!.
Adam said:
"This boulder is foremost about it's difficulty. I would like to emphasize that it is not the most beautiful, exposed line in the world. It does not go on top of the stone but it is only a traverse at the beginning of the wall. I always thought that it won't be possible.
I tried it for the first time last year and I understood the moves. This year I have devoted to it the whole autumn. Boulder has about 12 hard moves and than 5 moves already easier finish.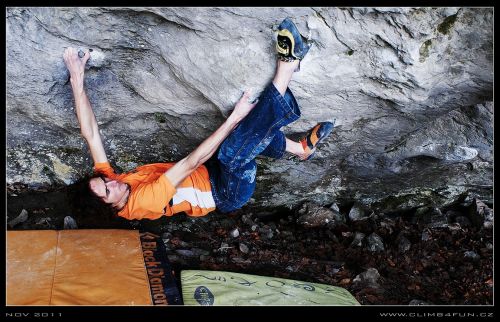 Terranova, 8C+
photo by © Vojta Vrzba
It's traverse, low to the ground. The first three steps are going pretty hard (like 7C+), but the hardest is to breathe and relax properly and not to climb like a diver. Another four steps are desperately difficult, I think it could be about 8B. Must be able to place a bad heel, squeeze slippery grip and move feet three times while holding the slippery grip. Three another moves, which are only about 7B, lead to last two key moves which could be 8A+. Then 7B easier finish.
As for clasification:
Overall, I was trining this boulder eleven days and it is certainly my hardest boulders, I have ever done. I also think of it is quite specific and it fits to my style.
I garaded it as a 8C+.
About the name:
I did not want to give a complicated Czech name, which no one would remember, I also did not want English name, so I chose a compromise. So the name is
Terranova
.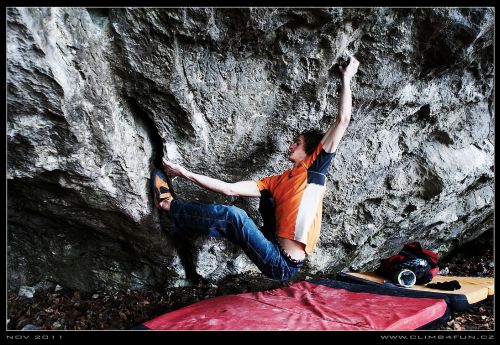 Terranova, 8C+
photo by © Vojta Vrzba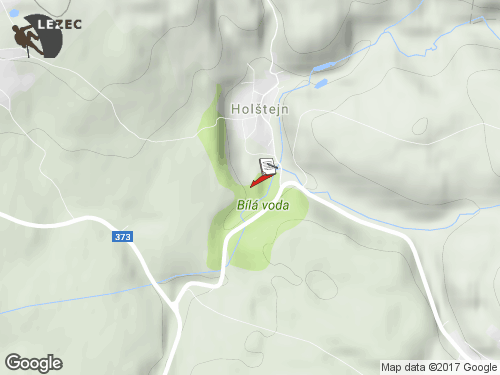 Translated by
---
Reklama:
---
Lezec.cz je hlavním mediálním partnerem ČHS na internetu
Instructions:
Photo of the day: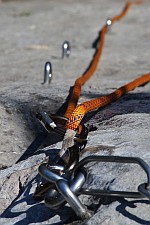 Routes:
New in discussion:
Latest comments:
Hot:
New in advertising:
UKClimbing.com News
- Exeter Deep Water Solo Competition
- Red Walls E7/8 Smear Campaign for Alex Mason
- VIDEO: Kinetic - Jan Hojer
- VIDEO: Webb & Woods in Upper Upper Chaos canyon, CO
- FRIDAY NIGHT VIDEO - Arc'teryx Lakeland Revival
- Diamond 8c+ Repeat for Pasquill & New Yorkshire 8c/8b+ for Buys
- VIDEO: 4th and 6th in World Champs for Brits Coxsey and Tracy
- INTERVIEW: La moustache qui fâche, 9a+, by Ghisolfi
- VIDEO: James Pearson Talks Trad & Flashes E8
- VIDEO: Anthony Gullsten climbs Practice of the Wild, ~8C
- VIDEO: World Championships, Men's Qualifications
- Mina Leslie-Wujastyk & Dave Mason Climb Hard in South Africa
- The Old Man of Hoy - Chris Bonington Summits Aged 80
- VIDEO: Psicobloc masters Series 2014
- INTERVIEW: Emma Twyford on Unjustified - 8c or 8b+?