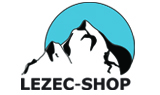 Nová kniha Lékaři na horách: neviditelní hrdinové
Slovinsko
Frankenjura Band 1 a Band 2


SP Salt Lake City (27.05)
OLOMOUCKÁ JEŠTĚRKA – ZÁVOD PRO DĚTI V LEZENÍ NA OBTÍŽNOST (04.06)
SP Brixen (10.06)



Cesty:
1.Ondra 13822
2.Trojan 12100
3.Šindel 11706


Bouldry:
1.Stráník 11600
2.Konečný 11525
3.Volf 11228


Hory:
1.Skopec 8228
2.Bartoš 7426
3.Bloudek 7201


Evropský pohár v boulderingu Praha (30.04)
Petrohradské padání (22.04)
1. kolo ČP obtížnost (15.04)




Contact

Zapsal: , 10:19:43 08.12.2006
Zapsal: , 07:24:33 19.01.2007
Zapsal: , 05:59:42 26.03.2007
Zapsal: , 07:20:27 27.03.2007
Zapsal: , 18:41:44 03.04.2007
Zapsal: , 02:17:42 09.04.2007
Zapsal: , 12:57:01 28.04.2007
Zapsal: , 18:58:04 19.05.2007
Zapsal: , 23:09:47 22.07.2007
Zapsal: , 23:53:10 19.08.2007
Zapsal: , 19:16:07 27.08.2007
Zapsal: , 06:21:12 03.09.2007
Zapsal: , 21:46:58 12.09.2007
Zapsal: , 21:49:56 12.11.2007
Zapsal: , 17:33:50 13.11.2007
Buena racha de fede en este torneo, arapvechondo las ventajas de las canchas rapidas y haciendo valer su saque, uno de sus mejores golpes, que le ha dado mas de 25 aces en tan solo un par de partidos y lo han ayudado a ganar partidos cerrados sin sufrir consecuencias con su servicio, muy firme por ahora y un rival para seguir aumentando la cuenta e ir por una semi que hace mucho tiempo no se consigue, vamos fede!!
We were at school together Damn.. she ove him long time!! A bit to much foreplay inthe begniinng as i usually an up and ready to go so I did FF some ( she is hot ) and the fucking was great and nice load tro top it all off. Click , its a favorite!
I agree to the processing of personal data.
---
Reklama:
Lezec.cz je hlavním mediálním partnerem ČHS na internetu
Photo of the day: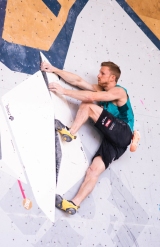 Routes:
New in discussion:
Latest comments:
Hot:
New in advertising:
Instructions:
...