This is a Popular area for Prague climbers. There are about 20 routes/boulder problems, and plenty of possibilities for variants and traverses.
Difficulties: 2 to 7 UIAA and more.
Soft sandstone.
Height from 4 to 8 meters.
Orientation: in the shade of the parks mature trees.
It is mostly climbing (bouldering) without a rope, although several routes may be climbed top rope. One route has its record here on Czechclimbing.com with name and OS and RP climbs:
Ruční Spára VII (Hand Crack)
It is said that climbing here is not allowed, but it has a long tradition, and it is quite common; reports about any enforcement of these restrictions are very rare.

The valley wall
Getting there: 5 minutes from Strahov Stadium bus stop (bus No. 217 from Dejvicka Metro station, or 176 from Karlovo nám. Metro station, etc.). From the stop walk 200 m to the east through the student hostels area, to a gate to Strahov park. Behind the gate make a left and about 100 m is the crag. By car you can park car in the hostels area.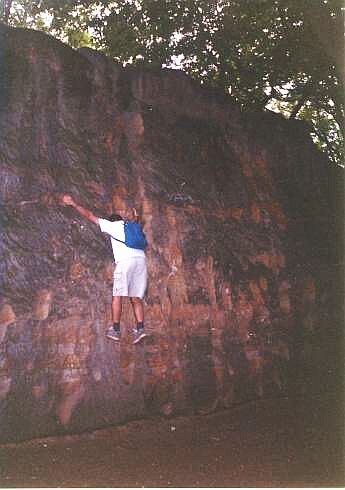 Climbing on the upper wall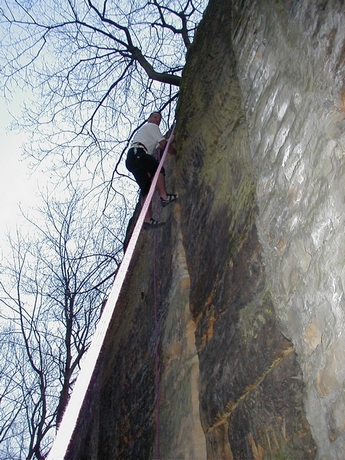 Hand Crack