Welcome to the first installment of czechclimbing.com /lezec.cz's harness review. While the review is not a new concept, it is new to us. We hope you will enjoy it,
but moreover that it will provide you will more complete information when the time comes for buying a new harness.
Today there is a wide range of harness to choose from and so many different designs, and we hope to highlight in this series the latest. Indeed, in the past couple of years harness manufactures have made more innovations to their products than in the past ten. From self locking buckles, molded gear loops, lightweight construction methods, new safety features, and more- harnesses have become both more responsive to the climbers body and more intuitive in regards to safety.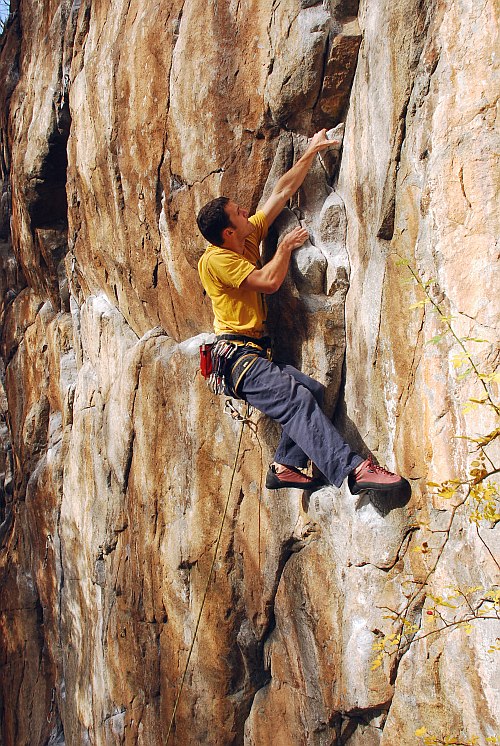 Outdoor testing at Roviste
foto by © Jiri Sika
The Test
We asked several of the leading harness manufactures, both from Czech and beyond, to send us their latest models for testing. Testers were asked to evaluate the harnesses based on the following criteria:
-Fit and adjustability
-Adequate padding/ comfort when weighted.
-Weight
-Functionality
-Breathability of the material, how it feels close to skin.
-Safety functions
-Styling
-Controlled fall test to see how well they catch a fall.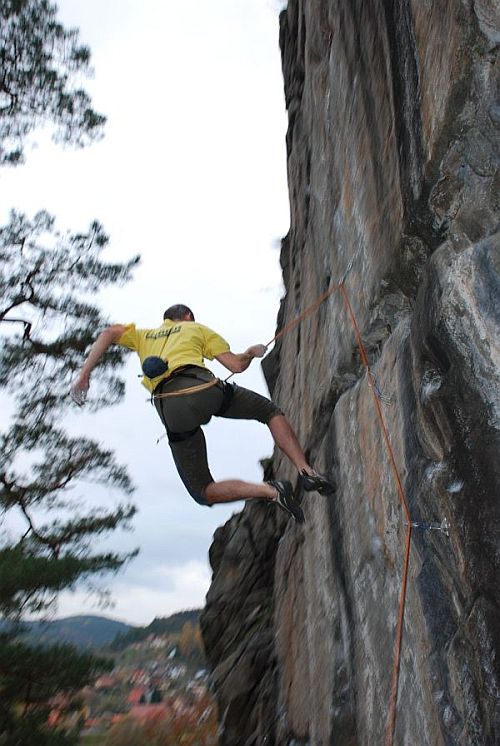 The fall test: Jarda was ableto click his heels three times before he weighted the rope on this fall.
foto by © Jiri Sika
Results:
The results of our tests and feedback from testers will be published in reviews based on each manufacturer, along with photos of the harnesses, and close up picks of what we thought made each harness unique. As harness preference varies accordingly to fit, we did not bother to rank the harnesses from best to worse, rather we would like to present our finding and let the reader decide.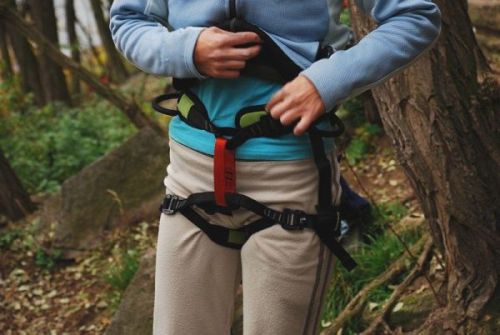 foto by © jiri Sika
Next Monday we will unveil the first segment of the review- the latest harnesses from Petzl. Stay tuned…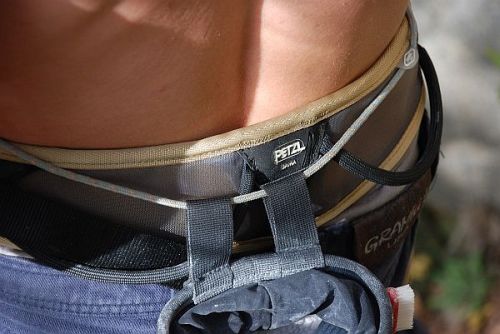 The latest Technology from Petzl...explained next monday.
foto by © Jiri Sika