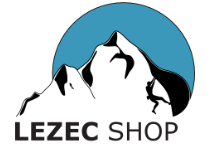 Nová kniha Medaile na chvíli o olympijském příběhu Adama Ondry
Nová kniha Lékaři na horách: neviditelní hrdinové
Slovinsko


ČP obtížnost Brno (25.03)
SP Hachioji, Japonsko (21.04)
SP Soul, Jižní Korea (28.04)



Cesty:
1.Trojan 12603
2.Votoček 12275
3.Šindel 12197


Bouldry:
1.Stráník 11553
2.Konečný 11550
3.Ondra 11484


Hory:
1. 9321
2.Šebestíková 8595
3.Groš 8308


2. ČP v bouldru Praha (11.03)
MČR ve skialpinismu Špindlerův Mlýn (11.03)
ČP v ledolezení Brno (05.03)




Contact

Tom,

You are the man, keep crankin.


Cousin Andy
Zapsal: Andrew, 01:48:53 19.10.2008
Hi man!

good job, you send it!
Zapsal: , 22:24:28 21.10.2008
sorry I forgot to write my name
Zapsal: Honza, 22:26:16 21.10.2008
Jesus wept, oh my god, I wanna go back and smash it. Its so beautiful, that I have to post it as a photo of the day.
Zapsal: JirkaS, 02:21:10 22.10.2008
Hey Tom go already home, you are already dangerously close to me :-). Congrat to Heart shaped box. Do you know that Andy is going back to RRG?
Zapsal: JirkaS, 07:24:00 30.10.2008
Gratulation. War wohl nicht schlecht in Kentucky.
Hi Tom, great time in Geyibayiri, right?
Zapsal: JirkaS, 00:37:07 19.04.2009
Ciao Tom,

So many routes in only a few days. The walls must be getting shorter.

Cousin Andy
Zapsal: Andrew, 02:58:01 21.04.2009
Dear Sir,

You are only 6 points away from over jumping Jirka in the Zebricek. So go, go, go!


Zapsal: abbicus, 20:46:43 02.05.2009
Hezky Tom, 8acko neni spatny.
Zapsal: Stephen Segal, 19:23:09 09.05.2009
Zapsal: Steve, 21:00:42 08.09.2009
Hi buddy. Sounds like I can already paste a picture of you doing Ringbanschoner on lezec. Congr.
Zapsal: JirkaS, 23:47:56 30.09.2009
Hey. Saschische Schweiz? Cool!! I hope I can see you dogg in Frankenjura.
Zapsal: JirkaS, 08:30:25 07.04.2010
I see, a looong trip to very south. I envy you. We are going to Geyik in early spring.
Zapsal: JirkaS, 23:48:42 03.12.2010
My cousin Ted told me you were there, now the denicek confirms!
Zapsal: Andy, 14:21:34 18.12.2010
To jump you over in Denicek would be hard because you have started 2011 in the great style. Congratulation.
Zapsal: JirkaS, 13:11:20 06.01.2011
Hey Tom, I see you started climbing again. Give me a call if you would like some lessons.
Zapsal: Larry Next Level, 04:33:06 02.05.2012
Looks like Oct will be a good month for you.
Zapsal: Larry, 14:28:00 11.08.2012
come on dud! let´s rock!!!
Zapsal: simon, 13:26:36 01.10.2012
nice Biddy Back on Stage and Kinda Kute even flash.
Zapsal: Jirka, 16:13:22 23.08.2013
Nice Tom. You are in good shape again Congratulation buddy.
<!-- 194.228.68.176/ -->
Zapsal: JirkaS, 21:04:47 15.10.2018
I agree to the processing of personal data.
---
Reklama:
Lezec.cz je hlavním mediálním partnerem ČHS na internetu
Photo of the day: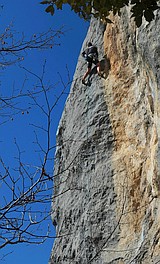 Routes:
New in discussion:
Latest comments:
Hot:
New in advertising:
Instructions:
...