"To have guarantee of nice weather in this tough for climbing winter we had to travel to north east Spain. Because the journey was long, we wormed up for two first days in French Castillon.
Then the trip to Terradets, Santa Linya, Alquezar and in the end to Montsant follows.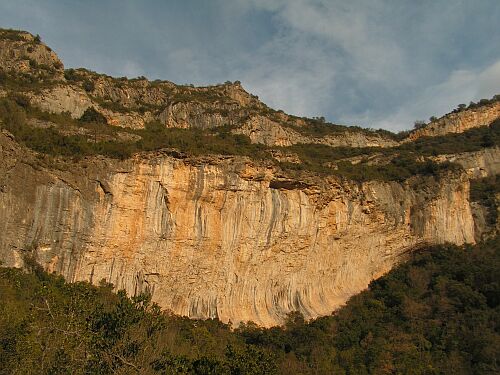 Terradets
foto by© Helena Lipenska
The weather was quite cold (about 10-15 C) but for climbing on sunshine it was good enough.
We liked mostly the area Terradets, where we spent also most time. There were endurance routes over stalactites ending with technique climbs via ledges. Santa Linya is the area predestined for really performance climbers. We warmed up there in 7b+ and it was classical climbing in cave that means in huge overhang or roof. The routes were full of sharp holes and fragile. Simply the superb area on view disappointed us.
Helena
foto by© Tom Mrázek
In Alquezar and Montsant we spent one day in each, because of not nice holds in Alquezar and 8 C and raining weather in really beautiful Montsant.
We planed much more climbing, but the weather betrayed us even here in Spain. But in spite of it we sent some climbs.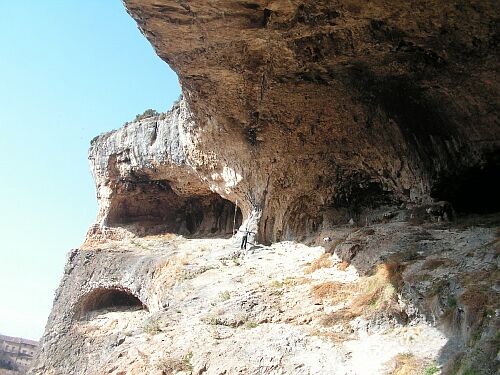 Alquezar
foto by© Helča Lipenská
Tomáš :
8b+ OS Desafiado a newton (Alquezar)
8b+ FL Koala (Santa Linya)
8b OS Santa Linya (Santa Linya), Non stop (Terradets)
8a+ OS - overall 7 routes
8a OS - overall 9 routes
8c PP Ingravis serps (Santa Linya)
Helena:
8a PP Traversia de los gladiatores, Deborah ombres (both routs Santa Linya).
7c OS Occident (Terradets)
7b+ OS Boludito (Santa Linya).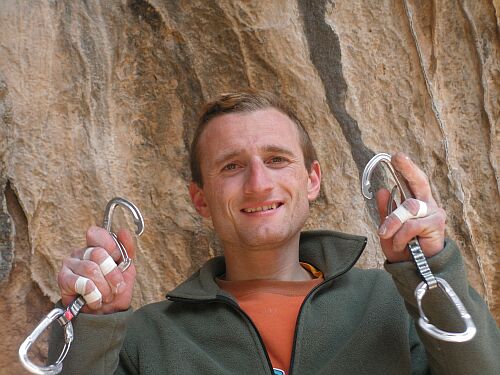 Tom Mrázek
foto by© Helča Lipenská
More info and photos:
www.tomasmrazek.cz