Tomas and his girlfriend, Helena Lipenska, wrote in an article on our Czech version (lezec.cz) that they had planned to set out in the spring, but Helena had a finger injury which delayed the trip until late summer.
After the World Cup competition in Chamonix they moved to Orpierre to warm up in easier routes.
Then they moved to Ardeche – Les Branches mand then to Deverse, Nice. Helena did three 8a+'s, but Tomas has been away from the rock for a while, so he was not yet in top form. The last day he nearly did Kinematix 9a, and one 8c+ more, but he did not succeed in the end. So he will have to go to Deverse once more, as he writes in the article.
Tomas climbed:
Ultimate sacrifice 8c+ PP (Deverse)
Asaï 8c PP (Deverse)
TotalEclatch 8c PP(Deverse)
Qoussaï/Les maux de la fin 8c PP (Deverse)
Club des 5 8c PP (Les branches) Soft 8b+/c
QuenelleTrophy 8b+ PP (Deverse)
HotChiliBeansVolcano 8b+ OS (Deverse)
Honk 8b+ PP (Deverse)
8b+ PP (Deverse)
Sika 2 8b OS (Deverse)
Orbital 8b OS (Les branches)
N'oubliez jamais 8a+/b OS (Orpierre)
La mauvaise graine 8a+ OS (Les branches)
? 8a+ OS (Orpierre)
And many other routes of 8a OS.
Helena did:
Qoussaï 8a+ PP (Deverse)
Deverse satanique 8a+ PP (Deverse)
La mauvaise graine 8a+ PP (Les branches)
Nicita cot cot 7c+ PP (Les branches)
Mekanik Destruktive Komando 7c PP (Deverse)
bites of the paradise 7c PP (Les Branches)
Même pas mal 7c OS (Orpierre)
Look at some photos by Maciek Oczko - Tomas Mrazek climbs Kinematix 9a, in Deverse: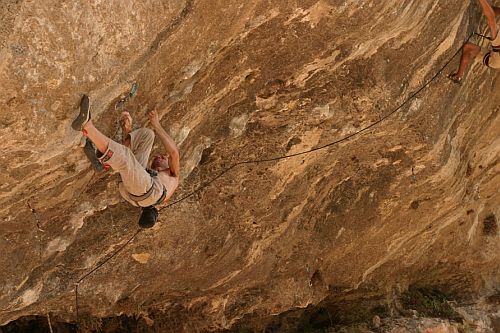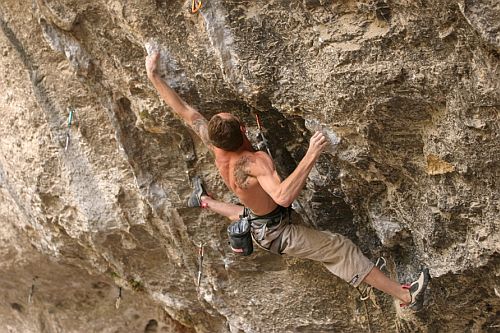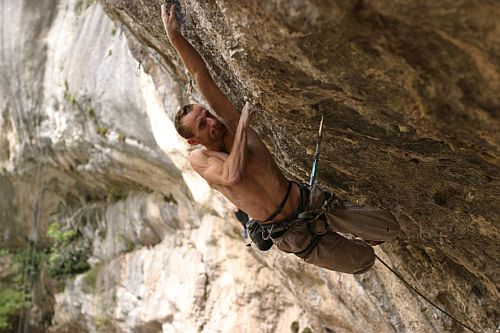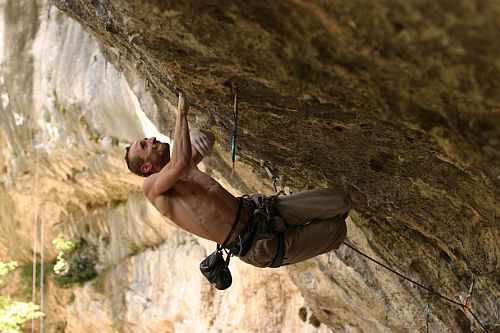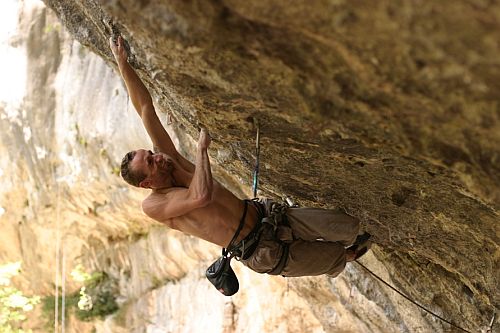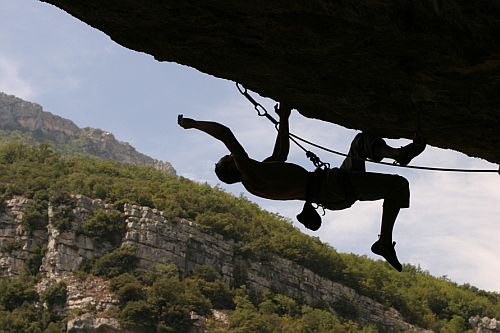 ---
Their Diaries on CzechClimbing.com:
Diary - Mrazek Tomas (tmrazek)
Diary - Lipenska Helena (HelčaL.)
Ranking
Web:
www.tomasmrazek.cz