The last annual of this extraordinar competition took place for the 20th time in the altitude 1450 m. in the small French town (24./25.07.2009). The weather was unusually warm and the finals attracted thousands of visitors.
The competition consist from 3 rounds. The 1st is on-sight route, where the 10 bests continues to finals. There is RP route in finals, the climbers practice it in interval of half hour in forenoon. 3rd round is so called super finals for the 4 bests from the RP route.
In super finals local Manuel Romain and Valeryi Kryukov (UKR) did tops. Valeryi had not toped the OS route so the winner was Manuel. Czech Tomas Mrazek toped OS and RP route, in super finals he failed so he got 3rd place. But his performance form is coming up.
Among women Natalia Gros (SLO) won. 2nd and 3rd place got French girls.
The organizers in the end promised that after a year pause they would like to continue in the competition, probably in different place, as somewhere like in Nice or Monaco.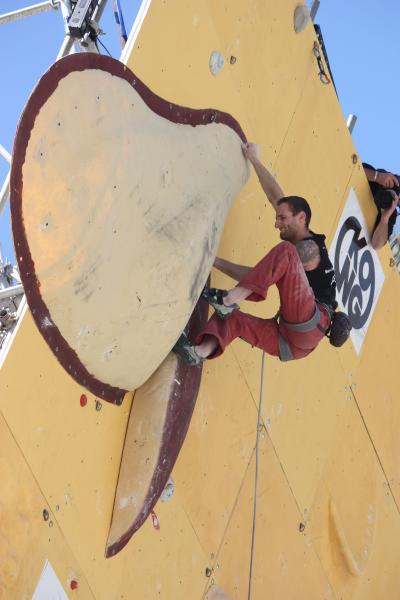 More photos:
www.tomasmrazek.cz