Radovan Sifra (1996) was 1st among the youngest boys (category C), Tereza Schlöglova (1994) was 1st in her category (B), Martin Sifra (1991) was 2nd in the oldest category (A). They compete in dificulty and bouldering and the results are after counting of both disciplines.
Ther full results are
here
and
here
"Aggtelek Children Competition is really a pleasant meeting with interesting program. In the area of Hungarian town Aggtelek is the magnificent Baradla cave. I think to have a look round in the cave it's a must, like to see Macocha, Prachov, or Adrspach is also a compulsory program for the Hungarian children, too," Gabor - organizer and friend from Hungary writes to Czechclimbing.com.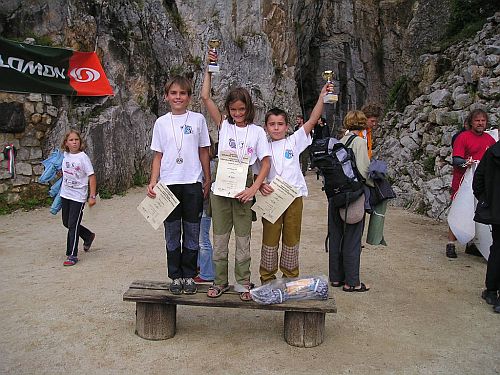 Czech team: Martin, Tereza, Radovan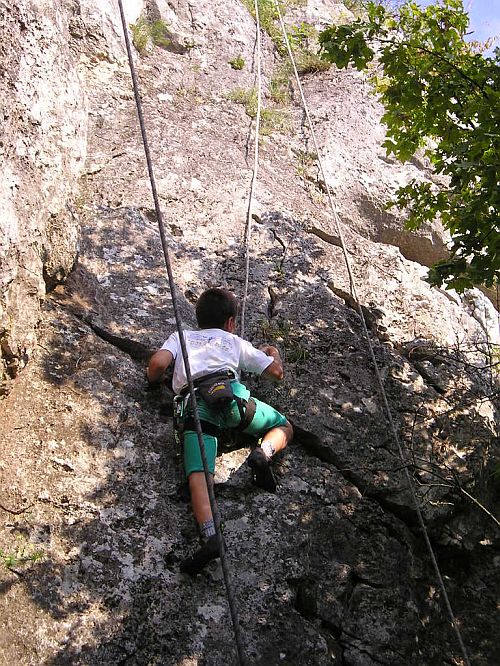 Radovan Sifra climbing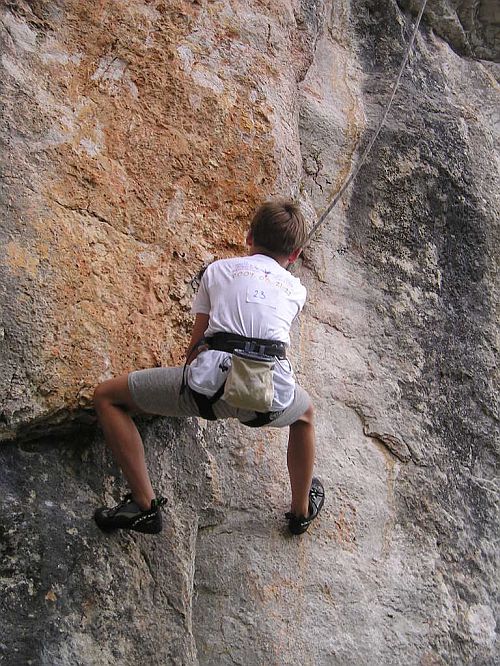 Martin Sifra climbing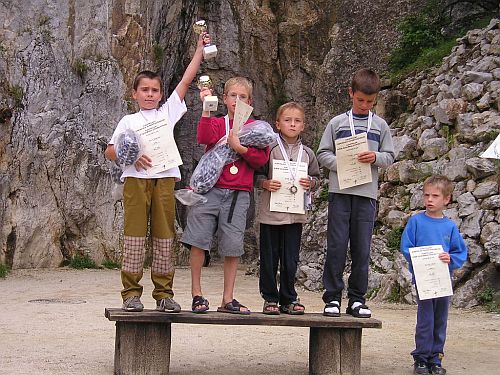 Boys category C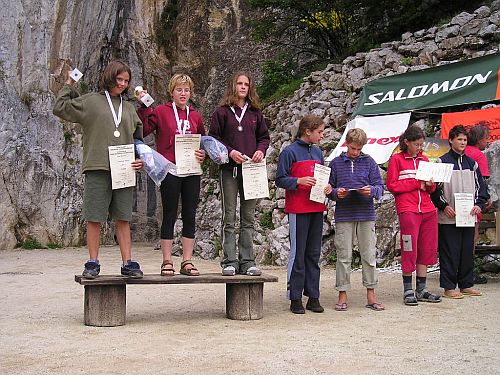 Girls category A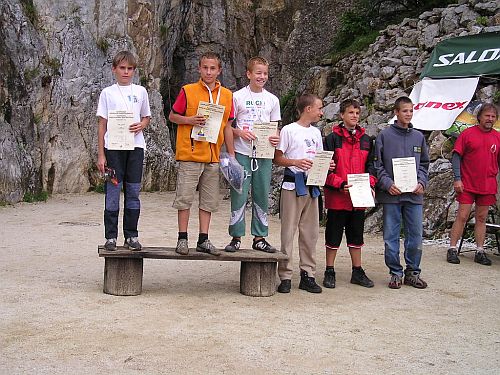 Boys category A
(Photos are from Martin Sifra)