The Italian word "Sassissmo", or bouldering, recalls the original practice of climbing boulders in the Mello Valley in the 1970's.
The Melloblocco participants are being "offered" over two hundred boulder problems ranging from 4a to 8b on the innumerous rocks scattered all over the meadows in the beautiful Mello Valley.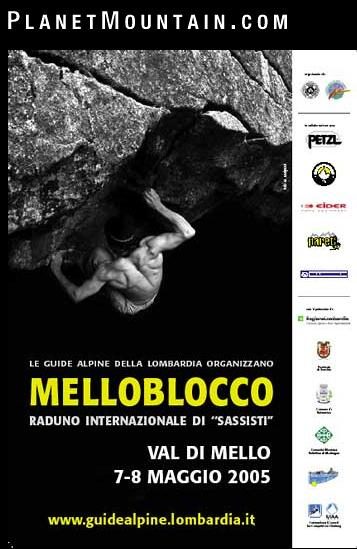 Invitation poster
The problems, marked on a map given to each participant, will include both historical crux moves and brand new, unclimbed problems waiting to be solved by you. The most difficult boulder problems (4 for all and 2 for women only) entitle the solvers to share a jackpot in money, while prizes in climbing equipment will be drawn for the other participants.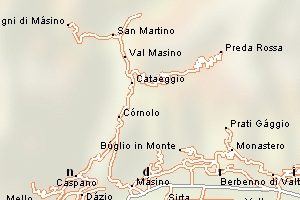 Situ Val di Mello
The party on Saturday evening will be a pleasant moment to spend together, with music, dancing and videos.
Participants can find accommodation in the many hotels or campsites in the area.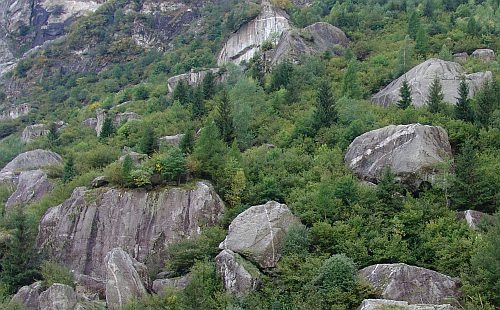 Situ Val di Mello
PROGRAM
Saturday 7 May
09.00 Meeting at event office, registration (fee: 8 €), handing out of event kit.
10.30 Free-of-charge shuttle transport to Val di Mello. The shuttle bus service will run all day.
11.00-17.00 Bouldering Time!
Climb on the boulders marked on the map included in the event kit.
For the most difficult money-awarding boulders a judge will record the registration number of the climbers who succeed in the free-ascent.
22.00 Party time at the Centro Polifunzionale della Montagna with live music and films.
Sunday 8 May
10.00 - 15.00 Bouldering Time! The free-of-charge shuttle bus service will run all day.
17.00 Closing of the event, awards ceremony for the climbers who have sent the most difficult boulders, and gear prize draw for the lucky ones at Centro Polifunzionale della Montagna.
Source:
Web site of one of the promoters
Planet Mountain