Ines Papert (DE) and Simon Wadeler (CH) won the World Cup competition in difficulty ice climbing today in Spicak, Czech Republic.
Ksenia Sdobnikova (RUS) was 2nd woman, Anna Torreta (ITA) 3rd and Markus Bendler (AUT) was 2nd man, Harald Berger (AUT) was 3rd.
Women:
4 Petra Muller (SUI)
5 Jitka Mazlova ( CZ)
6 Franziska Donhuber (DE)
7 Julia Oleynikova (RUS)
8 Jaroslava Melounova (CZ)
Men:
4 Yevgen Kryvotsheytsev (UKR)
5 Samuel Anthamatten (CH)
6 Israel Blanco Rodrigues (ESP)
7 Jack Muller (CH)
8 Gerd Donhuber (DE)
9 Jan Doudlebsky (CZ)
10 Jiri Pelikan (CZ)
Downolad official results (pdf):

Results finals - difficulty

Results qualification - difficulty
Or try the dowload here
Look at the video from the finals - the winners Ines Papert and Simon Wadeler climbing:

Download video 320x240 (60 MB, 15 min)
And a couple of the first photos: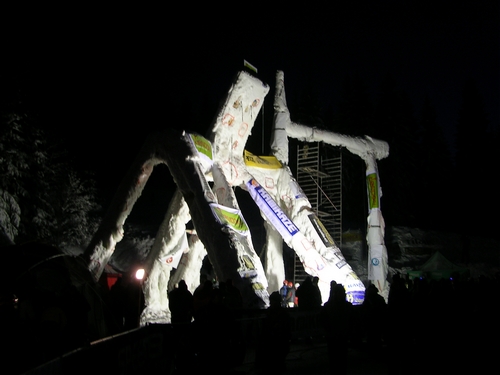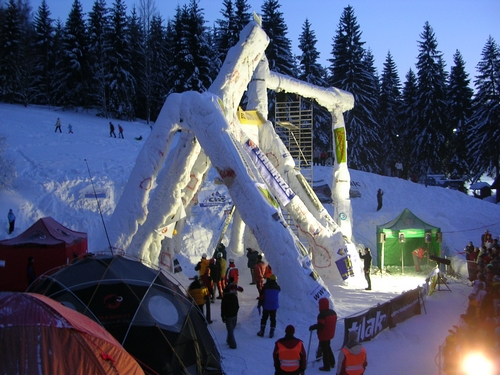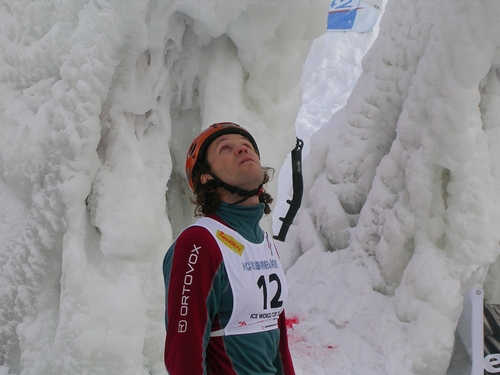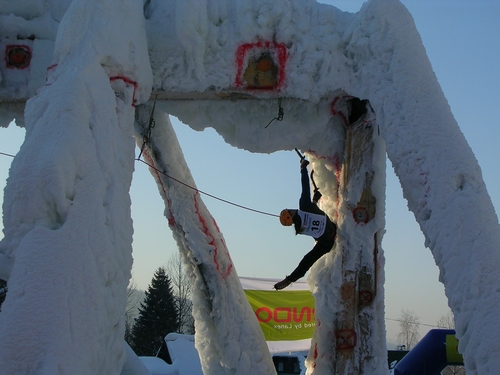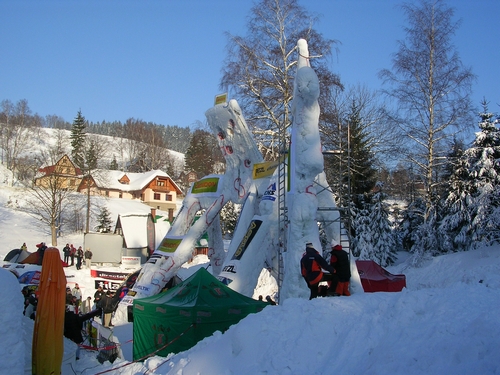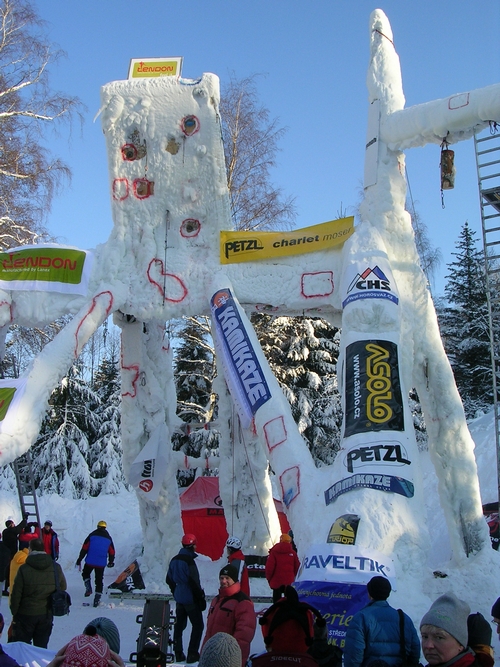 Foto by Standa
The speed competition was canceled. It was to late and the competitors fled out, the organizers said.
The official info about the competition should appear at site
Icebreaker
The related opinions of two foreign participants at
www.planetmountain.com
And look at the articles in German at
www.climbing.de
or at
www.bergsteigen.at
The older news from the afternoon:
The finalists from today afternoon Ice climbing World Cup competititon in Spicak, Czech Republic:
Berger (AUT)
Kryvosejcev(UKR)
Bendler (AUT)
Wadeler (CH)
Anthamatten (CH)
Donhuber (DE)
Muller (DE)
Pelikan (CZ)
Blanco Rodriguez (ESP)
Doudlebsky (CZ)
and women:
Papert
Sdobnikova
Torretta
Muller
Oleynikova
Mazlova (CZ)
Donhuber
Melounova (CZ)
The finals will start in moment.