To be quite honest, the Jizersky Hory is more like my native Appalachian Mountains than the Alps. They are more like large hills, but the wilderness is still picturesque; dark forests blanketed with pure white snow. While I am being honest, the area in question is not large, nor is it more than half a rope length in height (about 27 m.), but the ice is of high quality and pretty steep, and it's relatively close to Prague.
The ice itself is quite good, from what I can tell, and it is mostly 80 to 90 degrees; there is not much easy stuff for beginners. There are some very thick pillars in the center, some short hanging pillars to the left and good smears both on the far right and left. The center wall is separated into two tiers; there is a short vertical climb follow by a couple of meters of gently sloping ground, topped by another vertical section of ice. It is here on the shelf that is the best place to belay while toproping, if you don't have a 70 m. rope.
You should know that if you visit on the weekend you will be joined by several other parties all vying for a piece of the ice. Be courteous, if you set up a top rope (which is quite easy, there is safe access and plenty of trees at the top.) share your rope with others, be patient. Another thing that I should mention is that this quarry is owned by the pub, Hausmanka, up the road. It is a good idea to ask there whether it is O.K. to climb, even though they probably always say yes. Also, this is a great place to warm up at the end of the day (why not in the middle too!) and dry out by a wood stove, drink some grog or maybe a beer or three, and munch on some hearty cuisine. The prices are very good and the atmosphere is that which you would expect from a local pub tucked away in the mountains.
A few of pictures: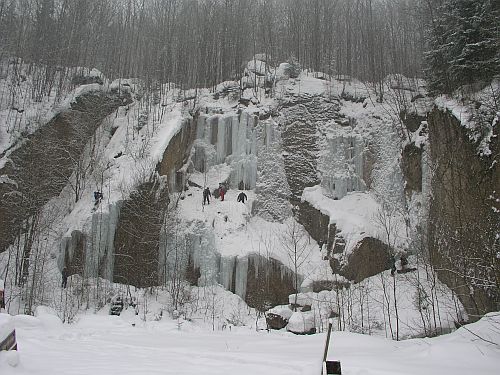 The quarry, a bit crowded on a Sunday afternoon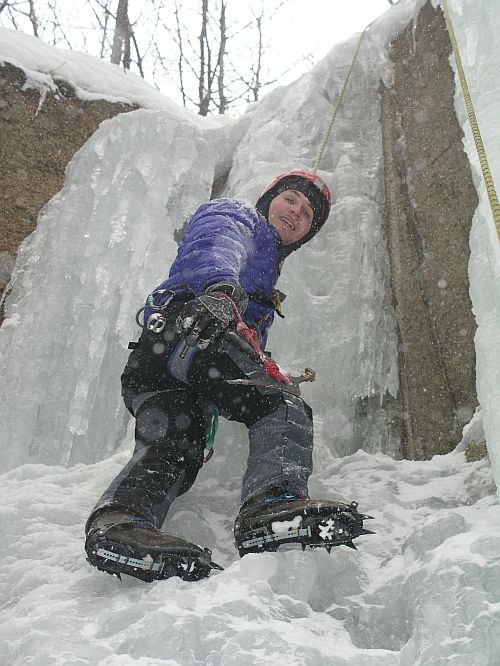 Yours truly, center wall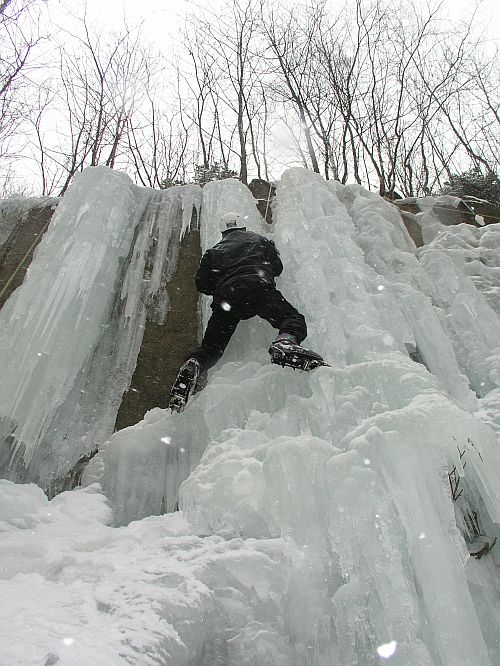 What can you say about ice this good? Center wall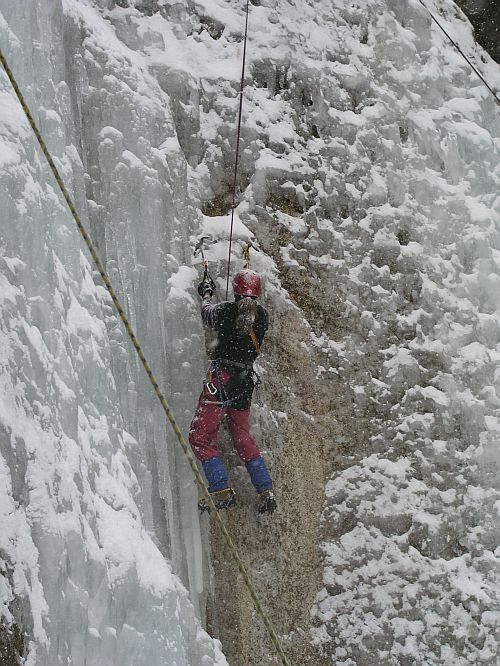 Treading on thin ice, on the right wall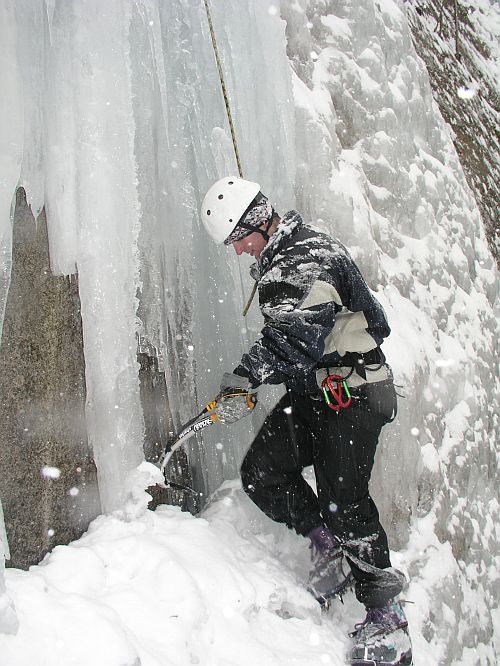 Beware of falling debris!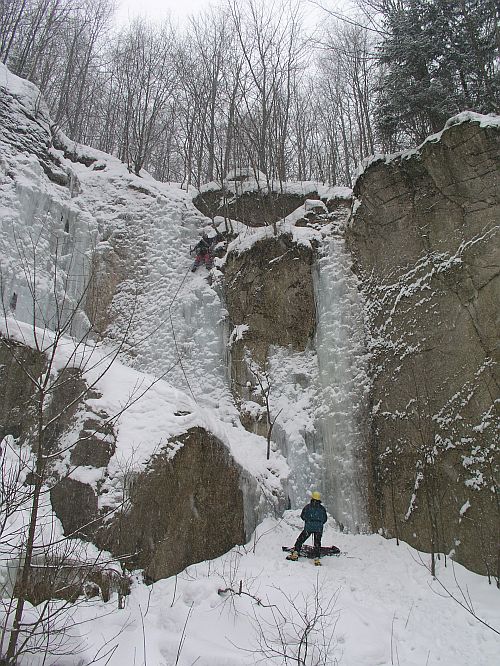 A brave soul leads the short but steep right wall.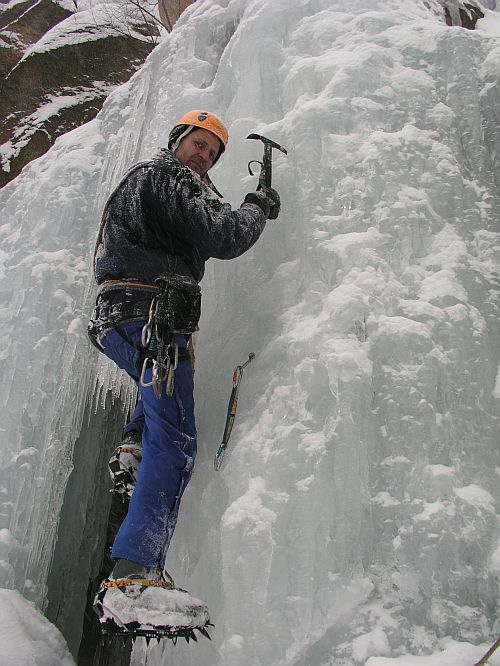 Standa, My cohort, bouldering the center wall.
How to get there:
It is right off the road from Liberec (Northern Bohemia, Czech Republic) to Raspenava, behind the village of Oldrichov v Hajich on the right side of the road. Just past the quarry is the Hausmanka pub; this is where you park, but don't forget to be courteous and ask first.
Beta:
Even though it is not tall, bring a sixty or even a seventy meter rope if you plan on toproping. The only gear needed for building anchors is a few slings and biners. If you wish to lead you will need screws, but as the routes are no more than 27 m. long, you will only need three or four, five max. the quarry is shrouded by the forest, and doesn't get a lot of sun, so bring warm clothes, or you will be spending all your time warming in the pub (that's not such a bad thing). Remember that ice climbing is dangerous, and a crowded area is even more so; keep an eye out, don't stand directly under other climbers, and always wear a helmet.