The competition is made up of more than 100 boulder problems and many difficulty climbs. You get as many chances at each boulder problem within three hours. Competition is under the blue sky.
Dates and Venues for the Petrohrad Granit competition:
Date: 15th of May 2004
Place: Petrohrad village, the main square, 80 km from Prague direction to Karlovy Vary Spa.
Time: from 9.00 till 10.00
Equipment: Climbing shoes, chalk and boulder pad.
Contact: Petr Resch 604 245 568, ap.reschici@quick.cz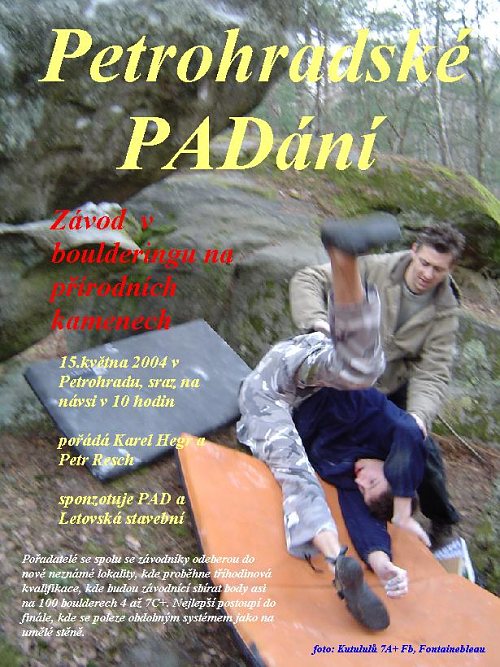 Karel Hegr 736 623 623, hegrlety@volny.cz