and many difficulty climbs. (exactly there are 150 brand new beautiful lines eagerly waiting for your touch)
You get as many chances at each boulder problem within half day (six hours). Competition (better speaking more than competition it is a boulder session) is under the blue sky in superb scenic nature. Everybody is invited.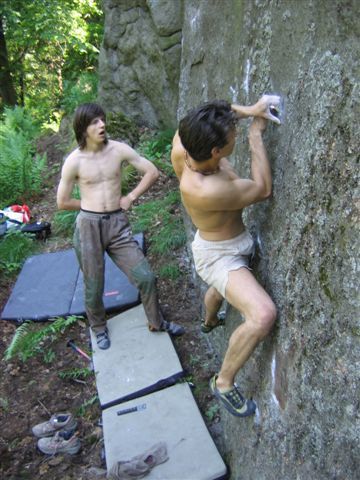 Program:
Competitors will move from Petrohrad center village to the place where competition will start.
All participants can shortly after registration join the boulder inspection namely to know where are boulder blocks situated. Everybody will obtain five situ schemes of boulder sub areas.
The problems, marked on a map given to each participant, will include brand new, unclimbed problems waiting to be solved by you.
Immediately after inspection competition will start approximately at 11.30.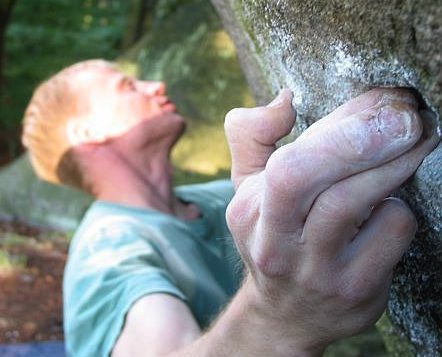 Rules:
Climb on the boulders marked on the map included in the event kit and each boulder problem will be rewarded by certain points value. Main rule is that everyone climbs what he/she wants.
Difficulties:
There are three different kinds of boulder problems.
Start as a stand sit start and from defined holds. Sit start are assigned in the list of routes as "SD". And means that you are sitting and hands are under the horizontal line of the direction arrow.
Everybody is invited to the party on Saturday evening will be a pleasant moment to spend together, with music.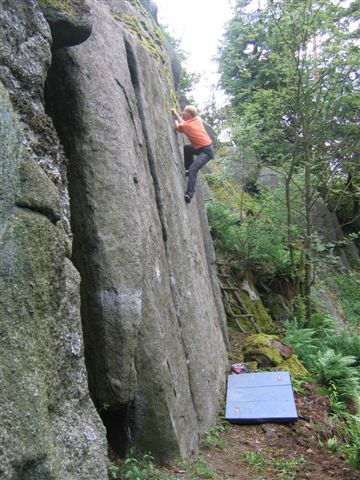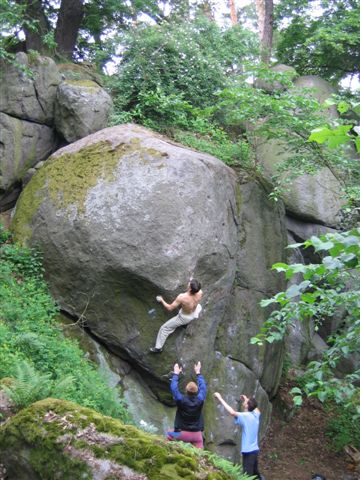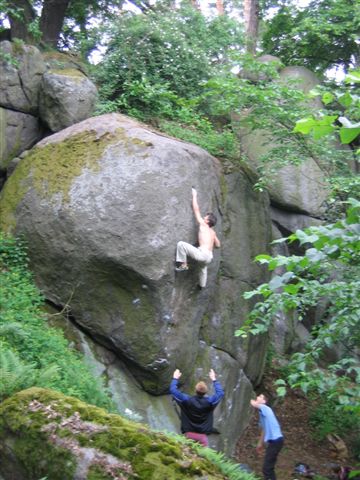 Dates and Venues for the Petrohrad Granit competition:
Date: 11th of June 2005
Place: Petrohrad village, the main square, 80 km from Prague direction to Karlovy Vary Spa.
Time: from 9.00 till 10.00
Equipment: Climbing shoes, chalk and boulder pad.
Contact: Petr Resch 604 245 568, ap.reschici@quick.cz
Karel Hegr 736 623 623, hegrlety@volny.cz