One of the most respected magazines Klettern (
former Rotpunkt
) in Europe brought an extensive article about Czech stone hills.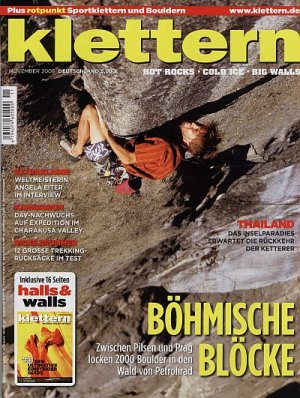 The front page of the magazine with the main topic "Böhmische Blöcke"
photo by © Klettern
Editors devoted to the description of Petrohrad 7 stunning pages included pictures and drawings. The final topic of their light green harmonized contribution sound like Czech dumplings cause a vast majority of stones are shaped mentioned way.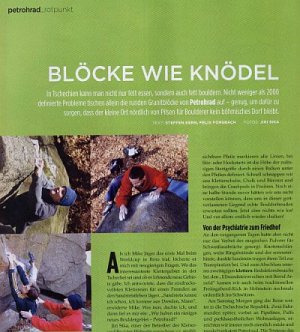 Article
photo by ©Klettern
Founders of the area are quite pleased because sharing information with broader audience help them to maintain this area.

Zdroj:
Zdroj časopis
Klettern.