According to unofficial information, the Italian film "The Conquest of K2" won the grand prize at the 22nd International Mountaineering Film Festival (also known as Festak) which took place in Teplice nad Metuji (Northern Bohemia) 25-28 August 2005.
The honoured guest of the festival Leo Houlding, climbing ace from UK, told me today on my way out from nearby Adrspach Rocks.
He said his film "My Right Foot" succeeded in one of the categories. I do not more at the moment, I was not present at the official announcement at 13:00 pm, and after that in the afternoon everything was closed (the town was absoulutely quiet). The results should appear on the sites of
ČHS
and
města Teplice nad Metují
(and later are attached to the end of this article).
There was a competition in bouldering during the Festival. Look at the results in the extra story
Czech boulder Cup - Teplice/Metuji - results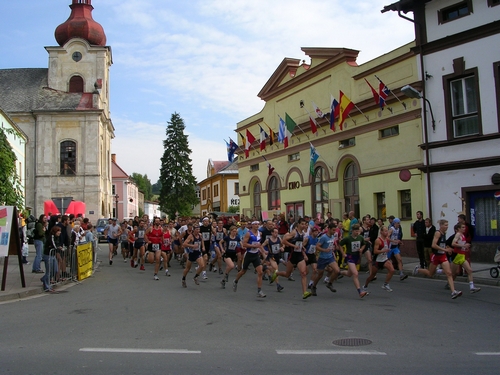 Teplice nad Metují, the run across Teplice Rocks starts, the another from the co-actions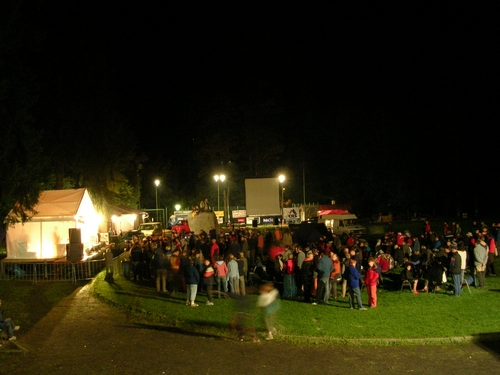 The night program at the playfield
Leo Houlding tried in the afternoon a route graded 9b (Czech/Saxon scale) and said it was a lot harder then it should be, if it is compared with equal French 7a. He was in Adrspach several times before, he likes it, but it is quite specific climbing one has to get accustomed to it and be there with some local climber to give you beta.
Leo looked at Homole cukru, a tower which has no free accent yet, but he said he was here only for two days so he would rather not to try it, he is glad to have healthy feet, so he would like to go back home all right... (Adrspach sandtones climbing is famous for its dangerous routes with runouts, rare bolts and limited usage of gear - only slings and knots can be used, no nuts or cams.)
Leo Houlding, british climbing ace in Adrspach Rocks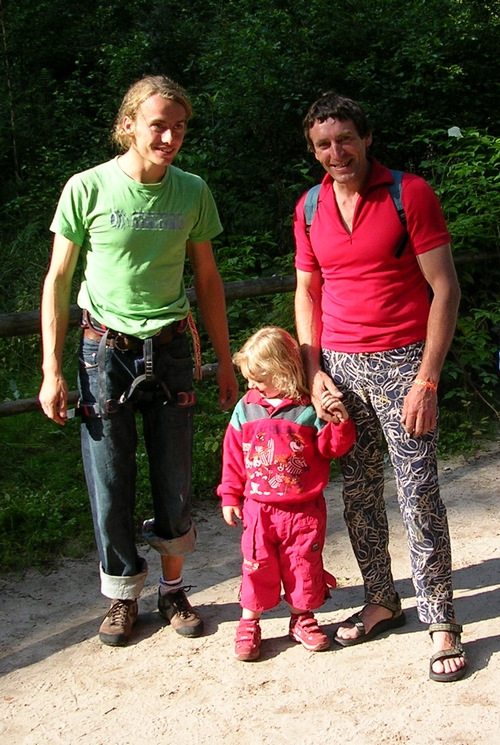 Leo Houlding with Andrej Štim, a climber from Prague, exchange experiences about climbing in Yosemite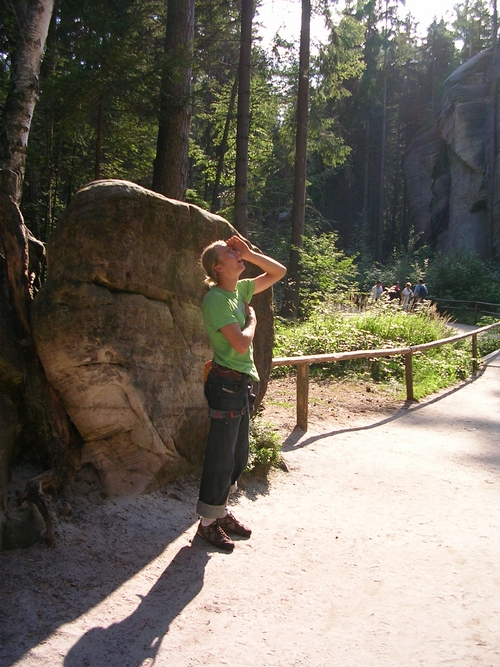 Leo Houlding explores, where to climb on Homole cukru, free unclimbed tower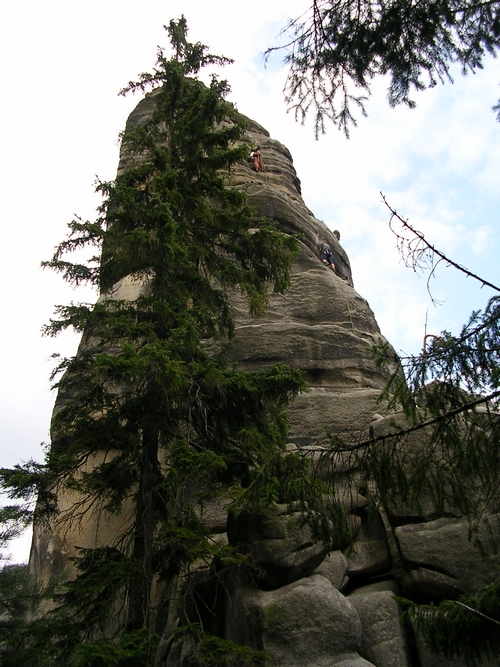 People on festival climbed also trad routes: the old route on Starosta (Mayor) VIIb or VIIIb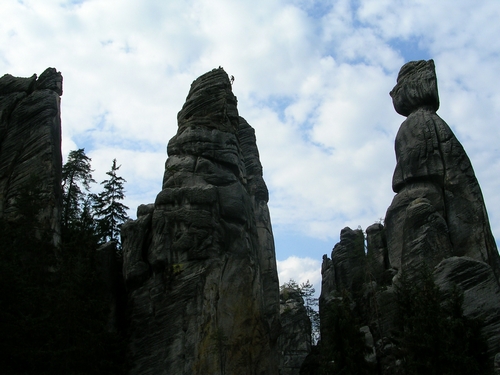 Štěpánská koruna, Starosta and Starostová
Updated by list of the results:
Grand prize
The Conquest of K2
Italy
Alessandro Varchetta
Category A - Mountaineering Sports
Amazonia vertical
Slovakia
Palo Barabáš
Category B - Outdoor Sports
Alone Across Australia
Australia
Jon Muir, Ian Darling
Category C - A Man and Mountains
Flying over Everest
Italy
Fabio Toncelli
Spectators´ Prize
Amazonia vertical
Slovakia
Palo Barabáš
Prize of the Town of Teplice nad Metují
My Right Foot
UK
Ed Stobart (story of Leo Houlding)
(Source of the results: PeS)