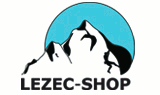 Osp & Mišja peč
Kniha "Bohatýrské časy"
P.R.A.C.H.T.E.L. - život na niti


Bouldering Session V (14.05)
Bouldering Session VI (11.06)
Bouldering Session VII (03.09)



Cesty:
37.Kocis 10001
38.Klemsa 9941
39.Šlapák 9937


Bouldry:
37.Duchoň 8178
38.Ulmonová 8150
39.Košťál 8059


Hory:
7. 4353
8.Štalmach 4007
9.Šárniková 3876


European Youth Cup, ITA (11.08)
World Cup, Imst (AUT) (10.08)
European Youth Cup (04.08)




Contact

| | |
| --- | --- |
| Film Boulder Fest 2007 | 12/13 May |

The 2nd annual of bouldering meeting and festival Film Boulder Fest 2007 will take place next weekend 12/13 May, 2007 in Loucovice, (granit bouldering area close to Cesky Krumlov, South Bohemia, Czech Republic).
The event is organized by the web site
www.bouldering.cz
, where you can find necessary beta, even in English - specifically here in pdf:
Pozvánka FBF 2007 EN
.
What was it last year about, you can look at the article at CzechClimbing.com:
Film Boulder Fest 2006 - Loucovice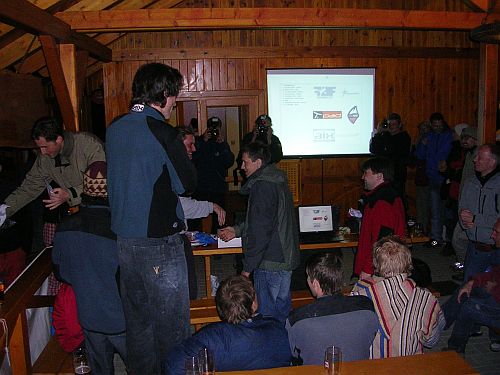 The 2006 annual: The winning team got one of the awards
photo by© Standa
---
Reklama:
Related stories:
---
Lezec.cz je hlavním mediálním partnerem ČHS na internetu
Instructions:
Photo of the day: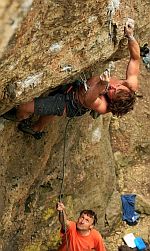 Routes:
New in discussion:
Latest comments:
Hot:
New in advertising:
UKClimbing.com News
- VIDEO: New E8 at Kilnsey for Nik Jennings
- Woods & Robinson repeat The Ice Knife, ~8C + VIDEO
- Nuptse, Everest and Lhotse for Cool and Gylgen
- Thieves Target Cars on Dartmoor
- VIDEO: Jan Hojer training (BEAST 2.0)
- VIDEO: Kevin Lopata, Le surplomb de la mée assis, ~8B+
- Fri Night Double Bill - James Pearson and 'The Dog'!
- 8b for Peter Dawson (14) and 8b+ for Luke Dawson (16)
- REPORT: Bouldering World Cup Slovenia
- North Wales Area Report: March - April 2013
- Hamer Brothers climb E8s at Nesscliffe and More
- Entlinge, ~8B+, by Nalle Hukkataival
- Quick repeat of Pantera, 9a, by Megos
- Peregrines Nesting in Avon Gorge
- BIG Day at Wimberry - Whittaker, Randall, Lee - E10?