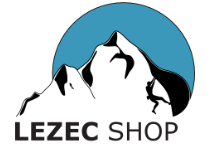 Nová kniha Medaile na chvíli o olympijském příběhu Adama Ondry
Nová kniha Lékaři na horách: neviditelní hrdinové
Slovinsko


SP Hachioji, Japonsko (21.04)
SP Soul, Jižní Korea (28.04)
Melloblocco (04.05)



Cesty:
7.Mokroluský 11149
8.Jungling 11144
9.Klapal 11081


Bouldry:
7.Pochman 10578
8.Novák 10550
9.Kopecký 10350


Hory:
7.Zaoral 5777
8.Sukačová 5764
9.Punčochář 5742


ČP obtížnost Brno (25.03)
2. ČP v bouldru Praha (11.03)
MČR ve skialpinismu Špindlerův Mlýn (11.03)




Contact

| | |
| --- | --- |
| Festival of alpinism, Smichov, Prague | Kurt Albert etc... |
The inventor of "red point" climbing style Kurt Albert (from the Frankenjura, DE) was probably the biggest attraction for rock climbers at the Festival of Alpinism in Smichov Prague, Czech Republic this weekend.
From the mountaineers there were Hans Kammerlander, Peter Habeler and Kurt Diemberger.
Kurt Albert (53 years old), who in the 70´s began to mark clean climbed routes by with a red point, which later developed the sport climbing style of red point (RP), talked this weekend about the expedition to Venezuela. Almost a year ago his expedition climbed one of the table mountains called tepui (Acopan Tepui) via a new 600 m long route, that they named El Purgatorio, 7c (Purgatory in Spanish). As he explained to me, the route is adequately equipped by bolts at least on belaying positions) and the rest secured by gear and suitable for further repetition.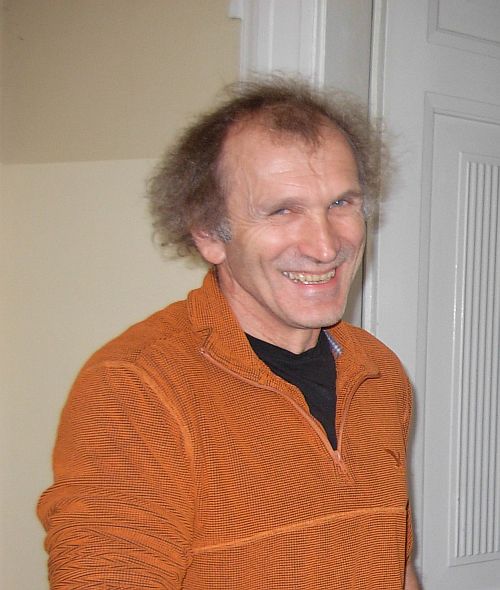 Kurt Albert in Prague, Nov 24, 2007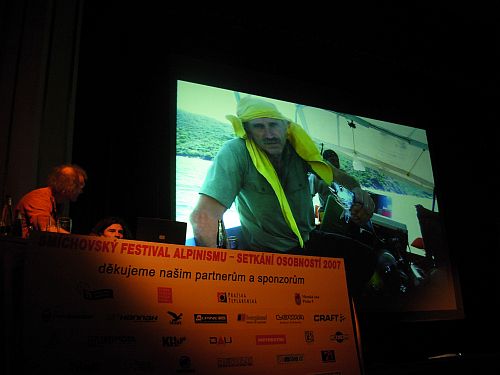 Kurt Albert and his slideshow from the expedition to Venezuela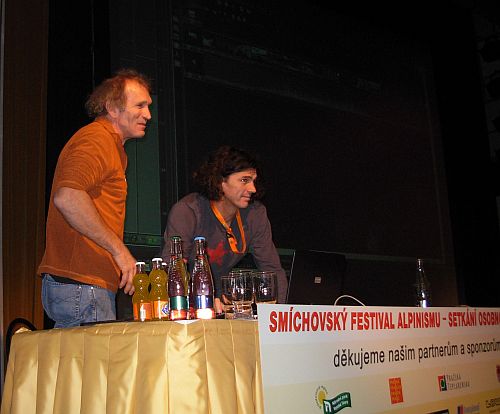 Kurt Albert and his climbing partner Holger Heuber, with whom along with Stephan Glowacz he climbed in Venezuela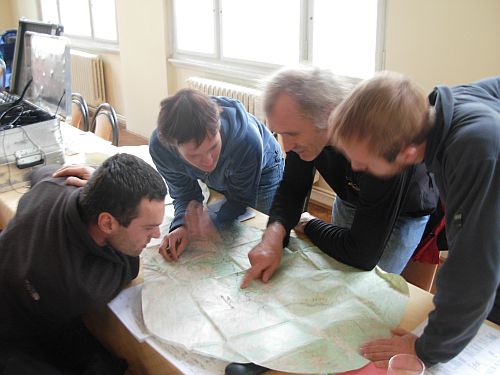 Behind the scenes of the Festival: Kurt Albert lends his personal experience to members of a Czech expedition which plans to climb in Canada according to an article by Kurt Albert published in 90´s in the Czech climbing magazine Montana.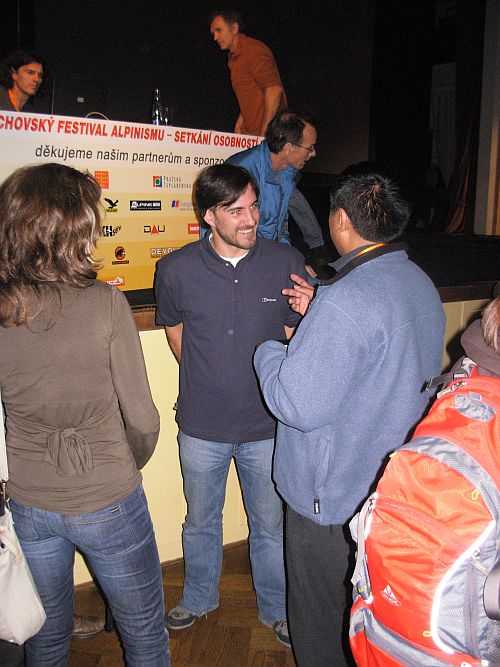 Another foreign guest, Carlos Suarez from Madrid, after his presentation about climbing and base jumping. Btw. Carlos is Kurt´s adviser for his journeys across Latin America, who helped him e.g with the study of Spanish. Latin America will probably be Kurt´s aim again. He told me he would like to visit Venezuela again and may be Mexico for his next climbing trip.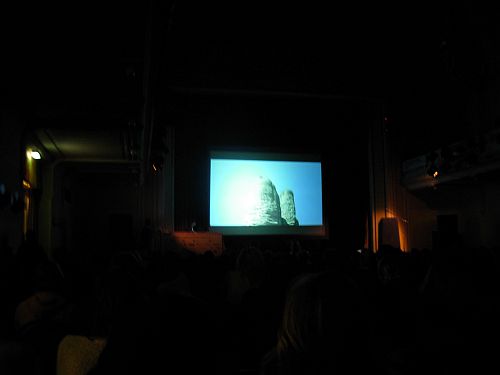 The presentation hall - Carlos Suarez performing
Ladislav Jirasko (in the middle), the organizer of Smichov´s Festival in discussion with another legend of Czech mountaineering Voloda Suchy (in the circle on the right), who has taught entire climbing generations. And as Voloda told me, at 83 he still climbs sometitmes.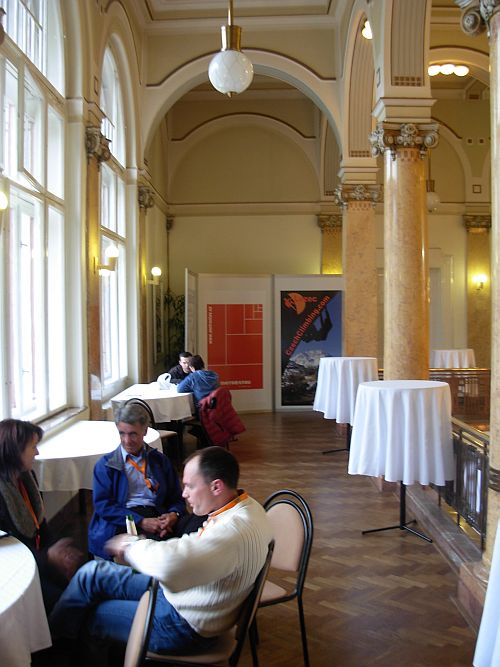 Interior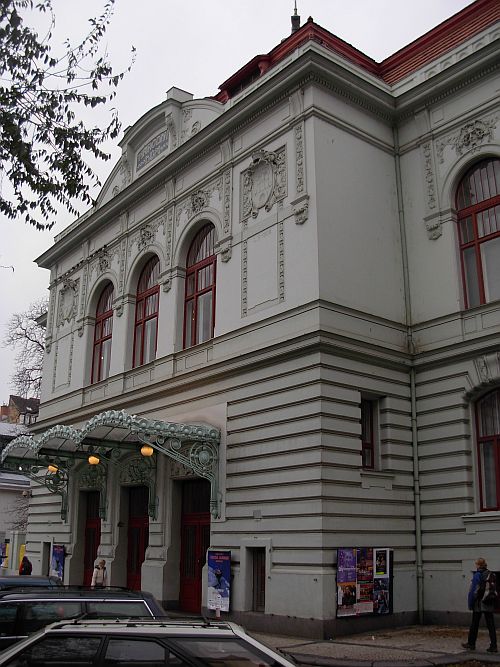 The event location in Smichov, an old part of Prague
The homepage of Kurt Albert
www.kurt-albert.de
About the expedition to Venezuela:
Venezuela - The Lost World
---
Reklama:
Related stories:
---
Lezec.cz je hlavním mediálním partnerem ČHS na internetu
Photo of the day: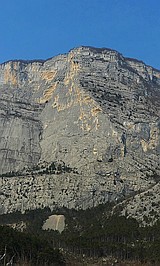 Routes:
New in discussion:
Latest comments:
Hot:
New in advertising:
Instructions:
...