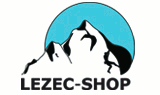 Kletterführer Elbtal
Ostravský křest knihy Navždy první
Nové průvodce světových oblastí na Lezci


Flash Boulder Cup - Junior (21.09)
3. kolo Slánské pohody (16.10)
Ruzyňská liga pro děti (16.11)



Cesty:
34.Romanovský 10284
35.Krupař 10219
36.Gospoš 10203


Bouldry:
34.Bradáč 9078
35.Kohout 9050
36.Grečnár 9000


Hory:
31.Šramota 1966
32.Háček 1901
33.Kočvara 1894


SP v boulderingu Wujiang (CHN) (04.05)
SP v boulderingu Chongqing (CHN) (27.04)
SP v boulderingu Moskva (13.04)




Contact


The film named Vertical Frontier, which is about the history of climbing in Yosemites, won the mountaneering films category of the International Mountaineering Film Festival (also known as Festak). The event took place last weekend (August 26th-29th) in Teplice nad Metují, the north-eastern Czech town. The visitors trophy was awarded to the Austrian film called The Trip.
The Trip is a story about four young climbers and their three months long trip across Europe.
Besides climbing and bouldering they also tried ice climbing, paragliding and surfing. I enjoyed this film because it offers inspiration on what to do in areas from the North of Europe in Norway to the South of Spain.
Full results:
The main trophy:
The escape over Himalaya / Flücht uber den Himalaya
Maria Blumencron - Germany

Category A – mountaineering sports:
Vertical Frontier
Kristi Denton Cohen – Peloton Productions

Category B – Outdoor sports
not awarded

Category C – Man and mountains
WA-WA-WA!
Radek Popelka – Czech Republic

Jury award
In the shadow of K2 / W cieniu K2
Robert Wichrowski – Poland

Extraordinary award of the jury
Tatry mystérium
Pavol Barabáš – Slovakia

Unoficial opinion of the jury
Golden Ice Axe or one for the all, all for .../Zlatý cepín aneb jeden za všechny, všichni za...
Lubomír Slavík – Czech Republic

The visitor award
The Trip
Armin Buchroithner, Christoph Hoerner a Stefan Ribitsch - Austria

Trophy of the town Teplice nad Metují
Mount Poi – big thing
Jochen Schmoll – Germany&Kenia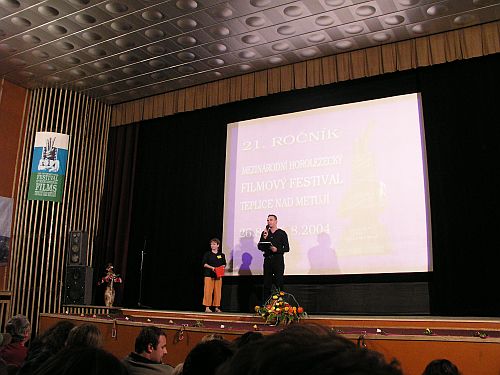 One of the projections starts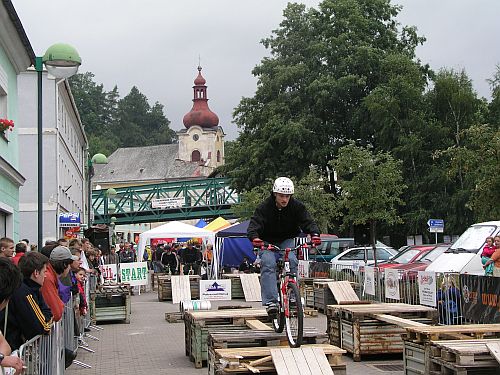 The bike race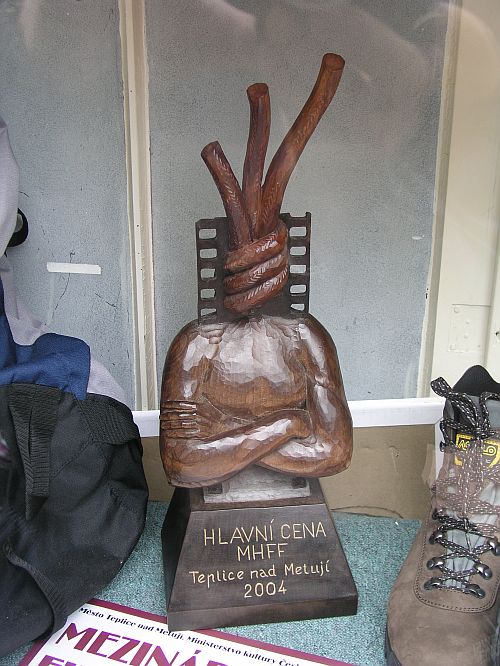 The Trophy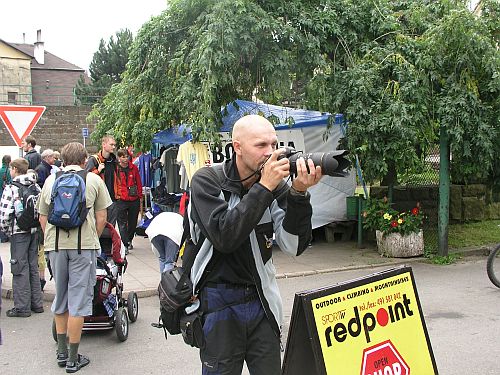 Mr Photographer Petr Pepe Piechowicz in action (he also presented his work in the exhibition of pictures from Mali)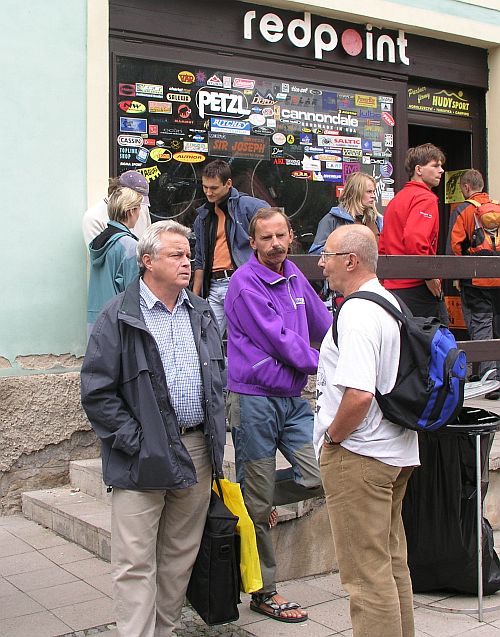 VIP´s: the Chairman of the Czech Mountaineering Association Jiri Novák (left) talking to Jiri Ruzicka, the founder of the Czech climbing magazine Montana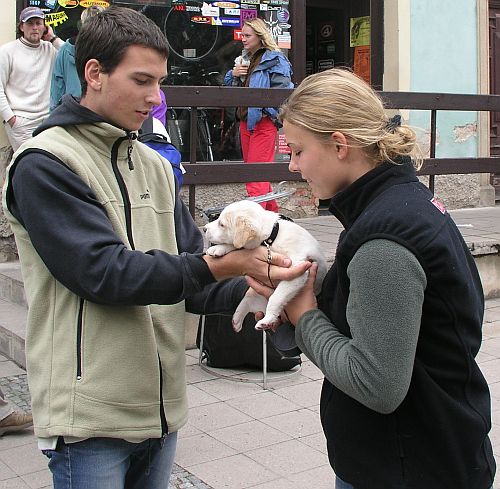 Competitors without competition: Jan Zbranek and Lucie Rajfova and a puppy, which they brought from Bulgaria, where they competed a week ago during the Festival in Veliko Tarnovo. (The Czech Cup competition which should take place during the Festival in Teplice was canceled in the last days because of the lack of money for transportation of the climbing wall.)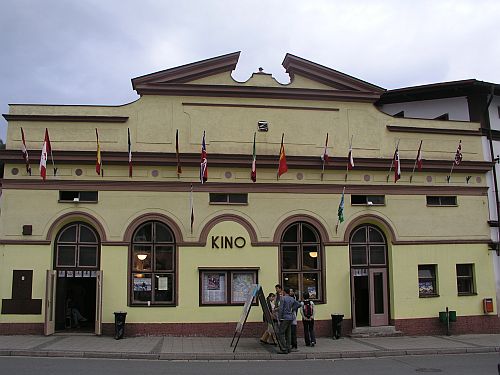 The Cinema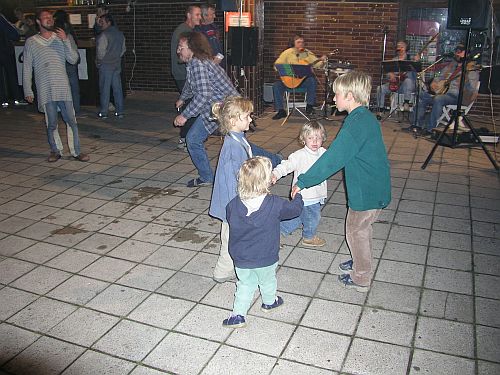 Evening dances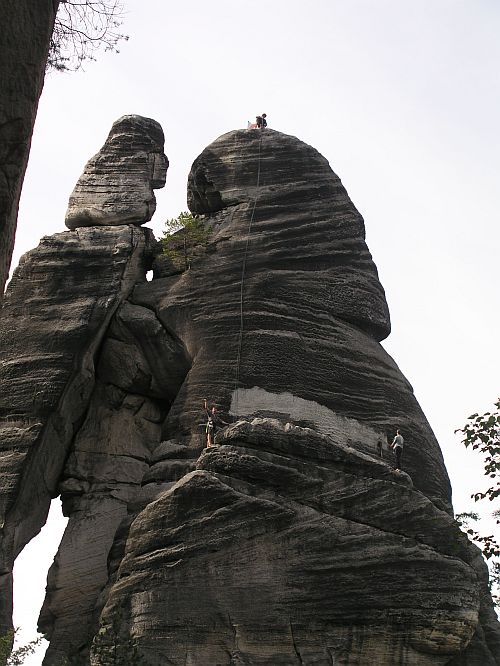 Some climbing in the end. Letecká route on Milenci Tower (Lovers Tower, (after some rainy days the weather got better in the end on Saturday/Sunday )
---
Reklama:
Related stories:
---
Lezec.cz je hlavním mediálním partnerem ČHS na internetu
Photo of the day: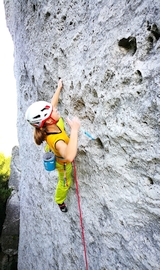 Krucjata trzeźwości, 8b (VI.6)
Routes:
New in discussion:
Latest comments:
Hot:
New in advertising:
Instructions:
UKClimbing.com News
- INTERVIEW: Steve McClure on Rainman 9b
- NEWSFLASH: Britain's First 9b by Steve McClure
- NEWS: Nathan Phillips flashes Font 8B
- NEWS: Alex Honnold free solos Freerider, El Capitan
- FRI NIGHT VID: Free Climbing on Baffin Island
- NEWS: Requiem E8 6b by Peter Kamitses
- NEWS: Hard boulders in South Africa for Mina Leslie-Wujastyk
- NEWS: Dead Meadow, ~8B, by Alex Puccio
- NEWS: New Aiguille du Midi Mixed Route by Jeff Mercier & Co
- NEWS: Orrin Coley climbs new 8B+ at Forest Rock
- NEWS: Marcus Scotney & Carol Morgan Win Berghaus Dragon's Back Race
- NEWS: David Fitzgerald - Voyager Sit 8B+
- NEWS: Bronze for Emily Phillips in European Youth Cup (B)
- Carinthian Dreams, 3rd ~8C in 11 days by Christof Rauch
- The Big Issue E9 6c by Ali Kennedy