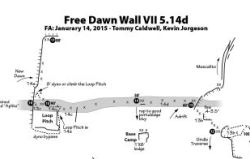 Adam Ondra suggested the correction of some grades on the Dawn Wall he climbed last days. Adam sent us the changed topo to published it. He thinks it is the most precise and reliable topo of Dawn Wall. The author is Erik Sloan.
His offers the Yosemite climbing guide book here:
Rockclimbyosemite.com
and Adam says it the the BEST freeclimbing guidebook of the Yosemite Valley. It has been released this year.
Adam said to Lezec.cz/CzechCliming.con in interview about the changes of the grades that the 15th pitch could be probably 8c+ insted of 9a. And some of 8a+ pitches should be rather 8b and 10th pitch rather 8c.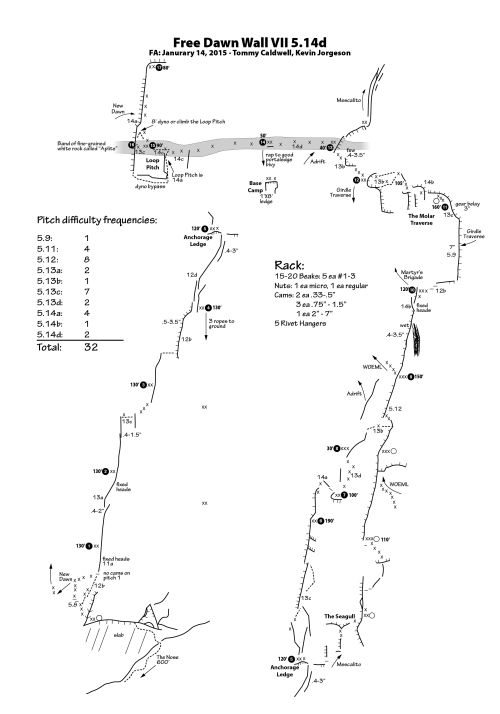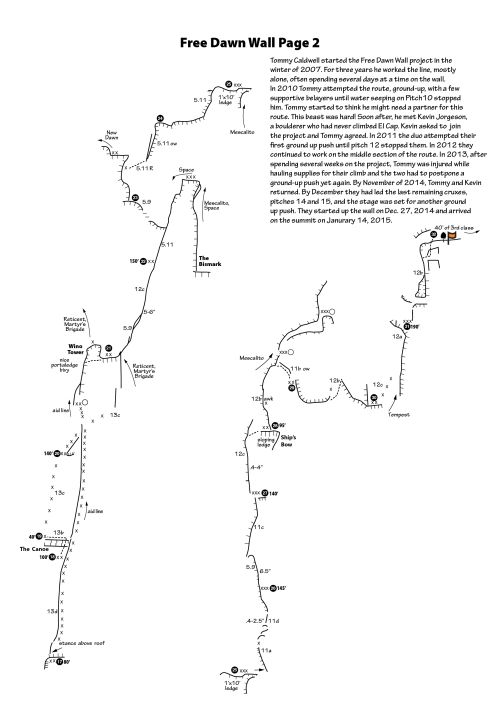 The topo of Free Dawn Wall 5.14d, that is according to Adam Ondra precise and reliable and and the grades are changed according to his opinion. The Topo is by Erik Sloan, Rockclimbyosemite.com. hi res 1st page hi res 2nd page