Snow, no snow, climbing in all conditions. That is probably the password of Adam Ondra, who went bouldering last weekend to Bahratal (Germany).
Boys from the north, Ondra Benes, Tomas Strand and Cigan, join too.
And as expected, Adam Ondra climbed the most difficult "staff" in Bahratal ... ... Engpass + OS 8A, 8A + Starbug 2 to Flash (author of this boulder is Stefánek Rosta, who had graded 8B / B +), Heureka SD OS 8A, 8B blackberries 15 minutes, Spielplatz 8A + in 45 minutes and Heel From Steel 8A in 15 minutes.
Tomas Strand has written in his climbing diary for the last two months about 20 boulders 7C and 7C +. In Bahratal he added another 7C "Kriss".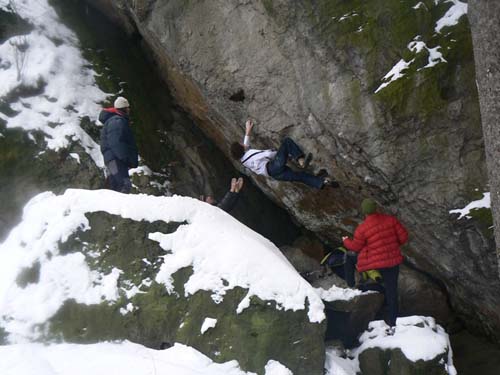 Heel From Steel 8A
foto by Ondra Beneš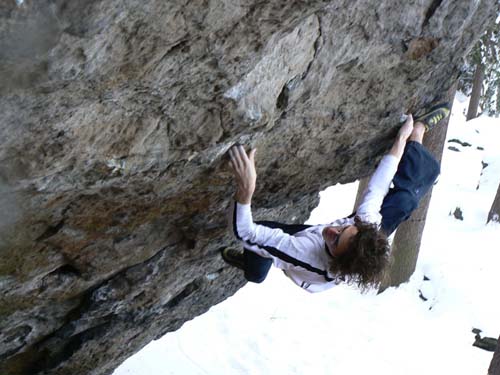 "Heel From Steel" 8A
foto by Ondra Beneš
www.dolnizlebcompany.com