Adam Ondra (13 years old) climb another 8c+, the route Noia at Andonno, Italy on January 3rd 2007.
According to the record in his diary on the Czechclimbing.com he sent the route on the 7th attempt. The route is overhanging 30 m long line.
Before Adam was in not far La Turbie, France, above Monaco, where he climbed Champagne 8b at 3rd attempt on December 31st 2006.
Adam s diary:
dipsy
The route Noia:
Noia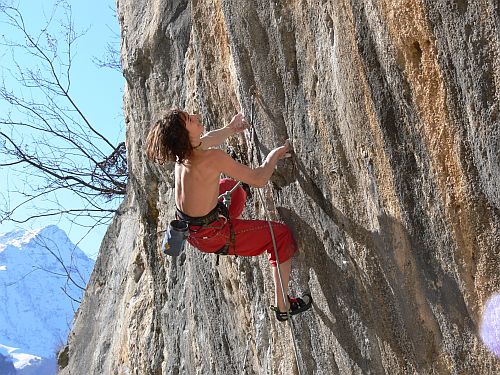 Andonno, Adam Ondra climbs Noia 8c+
foto by© Eva Ondrová